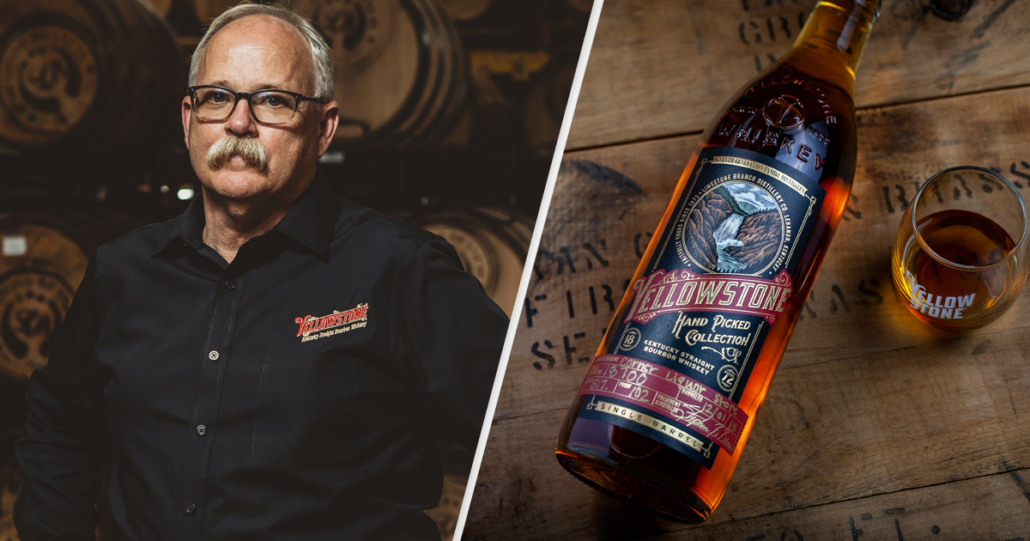 Limestone Branch Distillery
In 2010, Steve Beam and his brother Paul Beam founded Limestone Branch Distillery in Kentucky, USA. In doing so, they followed a long family tradition: on his father's side and seven generations before, it was Jacob Beam who sold his first bourbon barrels of "Old Jake Beam" in 1795 and was the first to follow the call of the whiskey distillery. On her mother's side, the roots also go deep into the history of the distilling world. It was their great-great-grandfather Joseph Washington Dant who produced the original Yellowstone Whiskey in 1872 – a brand that the two brothers revived almost 150 years later. With success: With its impressive bouquet with aromas of rye, leather and cherries, as well as its memorably smoky finish, the multi-award-winning Yellowstone Whiskey is highly popular among whiskey connoisseurs.
In an interview with about-drinks, Steve Beam talks about the special features of the whiskey, how it is produced, and what he expects from Perola's distribution in Germany.
The history of Yellowstone goes back to 1872. How did it all start and who did found it?
Steve Beam: How long do you have? In 1856 J.Bernard Dant opened a distillery in Gethsemane Kentucky. He soon became the major supplier to a distributor in Louisville called Taylor and Williams. T&W was selling Kentucky bourbon throught the United States, in 1872 when the National Park was created they had a salesman out West named Charles Townsend who convinced T&W to name one of their bourbons in honor of this new and our first National Park. Yellowstone, quickly became their top selling brand. Eventually and both Taylor and Williams retired J.Bernard bought them out and merged the distillery, a long with Yellowstone and the distributorship under the umbrella of Taylor and Williams.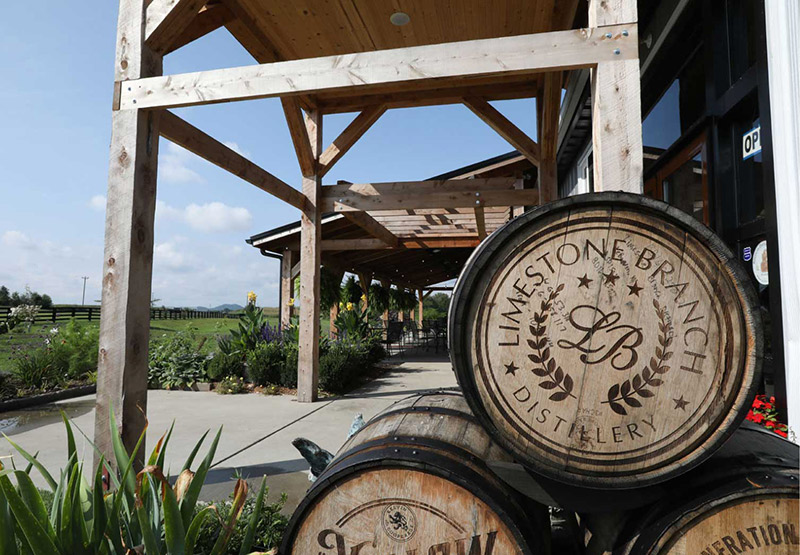 How exactly did you bring the brand back to life? What was it all about?
Steve Beam: When I began the process of opening the distillery in 2008 it was always a goal, a dream to bring one of the old family brands back into the family. Yellowstone had been sold out of the Dant family in the 1940's although a Beam remained as the master distiller until the 1970's. Yellowstone was touched by both sides of my family both Dant ( my mother's side and the Beam's my paternal side). In 2013 I approached Donn Lux at Luxco who had owned the Yellowstone brand. In 2015, we partnered and Yellowstone came to Limestone Branch Distillery. The first thing we did was to formulate a premium blend of 4 and 7 year old Kentucky straight bourbon for our Yellowstone Select.
I formulated this blend using the 4 year to contribute hints of the grain, especially the corn, and lighter notes from the barrel, tradition bourbon notes of caramel, vanilla, dried fruit with a hint of cinnomon. This really helps Yellowstone stand up in a cocktail. As a matter of fact Yellowstone makes a fantastic old fashioned. The 7 year contributes deeper richer notes from the barrel and oils that contribute to the finish which only comes from age. This blend make YS perfect for cocktails, on the rocks, or for enjoying neat. I chose 93 proof because that is the perfect proof to enjoy neat, while still making a great cocktail. We also introduced our Yellowstone Limited Edition and returned the packaging to the brands roots.
Has today's whiskey changed from the past in terms of production, ingredients etc.? Does the original recipe still exists?
Steve Beam: I work very hard to respect the past and tradition – we went to great efforts to source the grain and clone the original yeast strain. We also use traditional pot stills at our distillery and open cook our mash. We use a sour mash process. All of which rely heavy on past traditions. To recreate the past would be close to if not impossible. Each distillery has it's own unique micro environment of wild yeast and bacteria and each still has personal characteristics. I consider myself a steward of the brand for this moment in time. We are celebrating the 150th anniversary of Yellowstone Bourbon next year. With a brand with as storied history as this there has been several distillers including myself who have put their mark on the brand.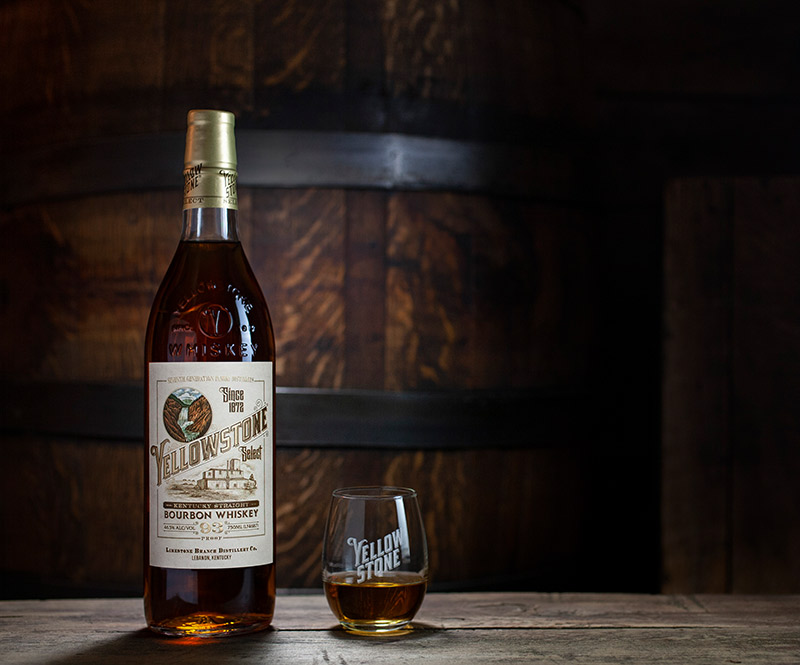 What makes your Yellowstone Whiskey special and, above all, different from others?
Steve Beam: As I discussed above the blend of 4 and 7 year old bourbon for our Yellowstone Select produces a great traditional Kentucky bourbon profile. The blend is unique and I chose the proof at 93 ( 46.5 ABV) because it is the perfect proof to enjoy neat and stands up nicely on a cocktail.
This year there will be a Limited Edition again. Tell us about the product!
Steve Beam: Each year we introduce a new and different Limited Edition, in the past I have worked with blending aged bourbons and finishing bourbon. I try to respect the traditional flavor profile when finishing bourbon. I do not want it to be about say Armagnac, or Amarone ( my last two barrel finishes). I want to use these complementary flavor profiles to intensify, expand and round the edges of a traditional bourbon. My goal is to make a great tasting bourbon with some unique characteristics that the end drinker would not necessarily know it was finished at all. I have picked the 2022 profile which is nearing completion of the experimental phase, and it is delicious! Stay tuned for details.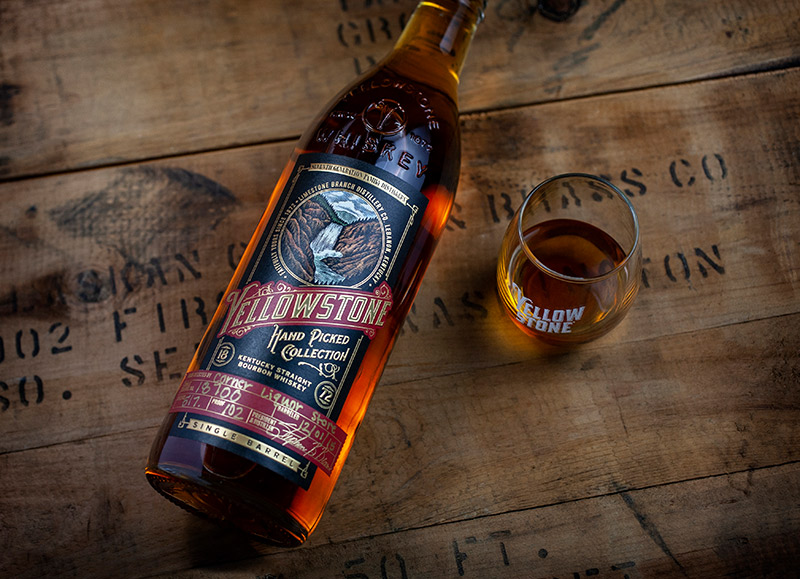 Where is Yellowstone available in Germany?
Steve Beam: Weisshaus Shop, Whisky.de, Weinquelle, Tastillery, Trinkabenteuer and Amazon.
Why did you choose Perola as distribution partner?
Steve Beam: They understand and value the provenance of our liquids, and the opportunity to leverage brand heritage to cut through in a very crowded market. We're confident they'll grow our footprint throughout Germany by matching up the great flavours and stories behind our brands to appeal to a market that's increasingly looking to discover new spirits.
What other plans does Yellowstone have coming up this and the next year?
Steve Beam: I always look forward to working on the final details of our Limited Edition, as well as developing future profile. I continue to experiment with different grains and mash bills.
In addition to Yellowstone, you also produce Minor Case Straight Rye Whiskey at Limestone Branch Distillery. Is there any news or plans for this product or for the distillery in general?
Steve Beam: Minor Case does very well for us! It is a great representation of who my great-grandfather was and what he sought to do: make the finest whiskey. In fact – we've named our bar at the distillery, Minor's Lounge, in honor of his legacy. We look forward to continuing to offer Minor Case Straight Rye Whiskey globally.
Limestone Branch Distillery | limestonebranch.com | facebook.com/limestonebranchdistillery
+++ We thank Steve Beam for the open and very interesting interview and wish him continued success! If you also have an interesting brand, then we should talk. Just send us an email with the subject "about-drinks interview" to redaktion@about-drinks.com– we look forward to hearing from you! +++
https://www.about-drinks.com/wp-content/uploads/2021/10/interview_yellostone-1030x541-1.jpeg
541
1030
Redaktion
https://www.about-drinks.com/wp-content/uploads/2019/12/logo-ad-680.png
Redaktion
2021-10-14 19:23:16
2021-10-14 19:23:16
Whiskey by tradition and passion: Steve Beam about Yellowstone