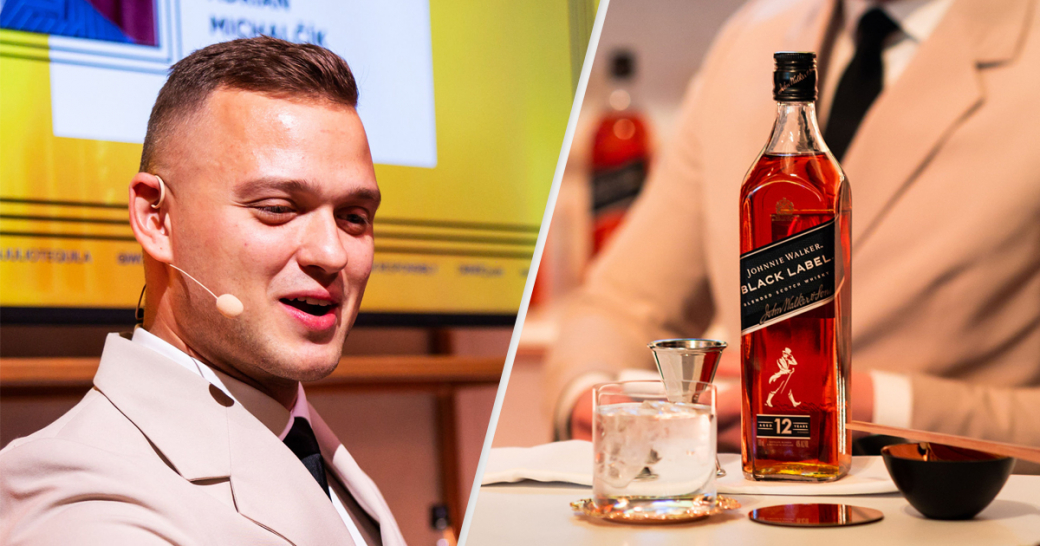 Interview
Talk with: Adrian Michalcik, DIAGEO WORLD CLASS Global Bartender 2022
The WORLD CLASS Competition is considered the most prestigious bartending competition in the world. Organizer DIAGEO has made it its mission with the competition to promote knowledge around good drinks and to create unforgettable experiences in the process. For 13 years now, bartenders and bars around the world have been supported and inspired. In response to the Corona pandemic, for example, WORLD CLASS Studios was launched in 2021 – an e-learning platform for with interactive modules and tutorials, moderated by top mixologists and industry experts. This year, the event was held live again. The competition, the finals of which were held in Sydney in September, was won by Norwegian Adrian Michalcik from Pier 42 in Oslo.
We talked to the DIAGEO WORLD CLASS Global Bartender of the Year 2022 in an interview – about his participation, the importance of the competition and the creation of drinks.
First of all, congratulations! The last few years have been incredibly tough for the industry. How does it feel to be recognised as the DIAGEO WORLD CLASS Global Bartender of the Year?
Adrian Michalcik: As you said, last period has been a bit harder than the other ones. Being connected to others is a basic human need and socializing is an important part our society. Therefore I feel incredibly happy to say hospitality industry is back, we can again host our guests, meet with people, travel etc.
WORLD CLASS global finals of year 2022 has been an event, which I set up as the end of my active competing carrier. To be crowned as a WORLD CLASS Global Bartender of the Year has been a dream which I tried to chase for many years. I dreamed about chance to work with amazing people from DIAGEO company, to work with amazing products of portfolio, to learn more about different cultures during my travels and to share my experience and passion with bartenders all around the world.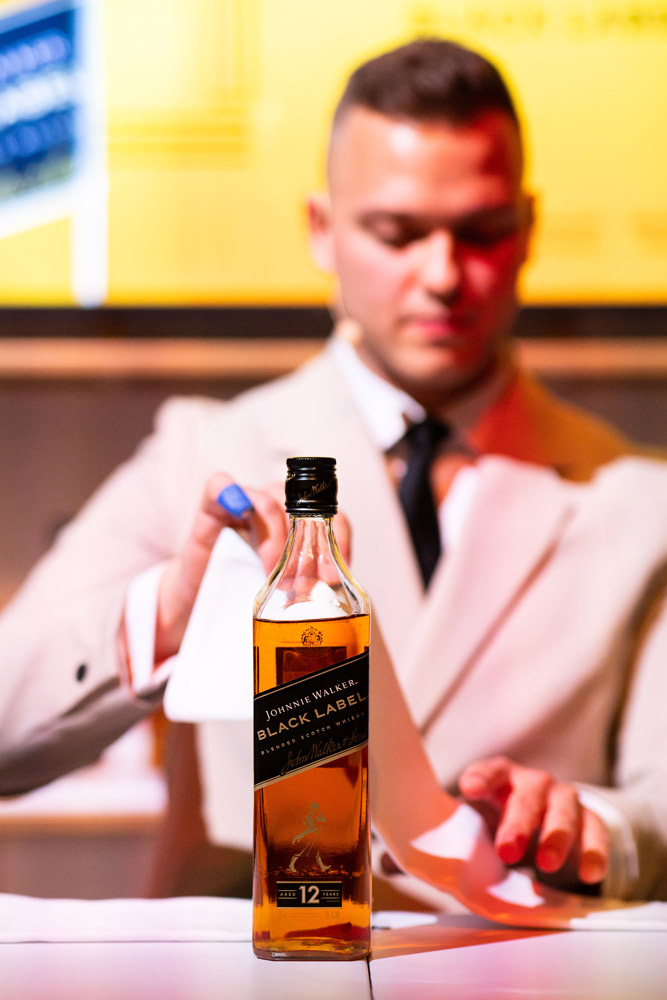 What attracted you to this profession in the first place?
Adrian Michalcik: Bar as a place is very unique space. People visit bars to socialise, or celebrate but also in harder days to just speak to someone. I love to host people and work with flavours. Bar has everything in one.
How can one apply for the WORLD CLASS competition? When did your journey to the top begin?
Adrian Michalcik: WORLD CLASS competition is the biggest and the most respected bartenders competition on planet Earth. Journey can be joined every year during local rounds in more than 50 countries worldwide. My journey started in year 2016 when competed in Czech republic and represented country on global stage in Miami.
That time we spoke with my best friend Vitezlsav Cirok about comeback, which happened this year. We both competed in different countries (Norway & Czech republic) and after winning national rounds we met on global stage in Sydney.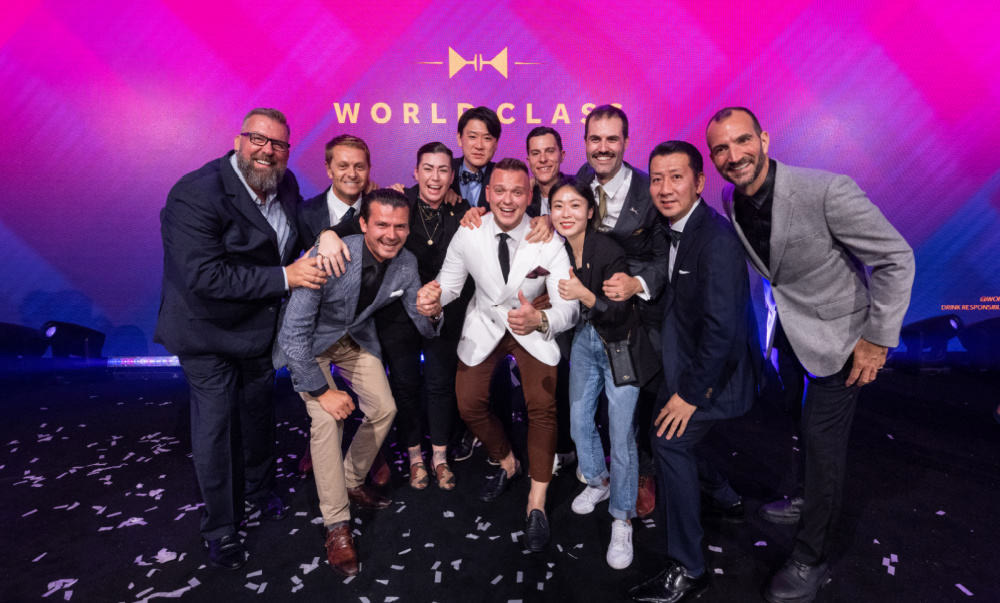 What were the tasks given to the participants of the competition?
Adrian Michalcik: We are asked to create cocktails presented during different rounds. It is changing year by year, from shape of the cocktails to come across martini rituals, new modern classic cocktails, blind tastings, knowledge tests, pairings with food, speed rounds to opening own pop-up bars etc…It is all about details, your ideas, cocktails, technique, innovation, creativity, emotions, music, aromas, dress code and many more…
So very inspiring. Were you able to learn anything else from your competitors while participating?
Adrian Michalcik: One of the most beautiful parts of competition besides meeting with the others is inspiration and knowledge. I´m always saying that we don´t compete against each others but against ourselves. Live is about becoming our better version day by day and I personally love to be inspired and inspire people around me.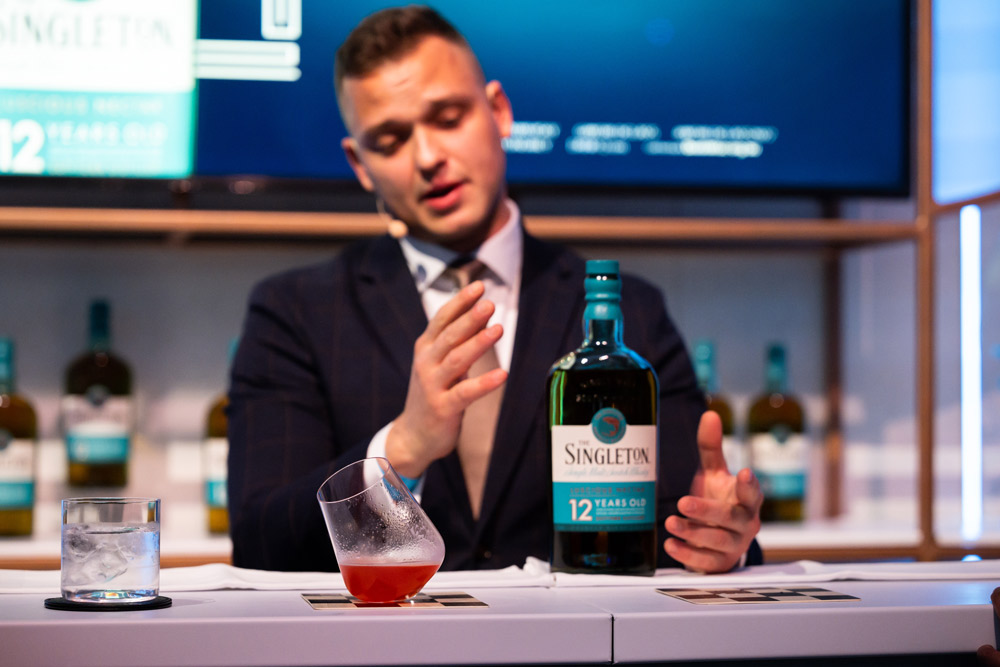 There are many different approaches to creating a unique drink. Tell us about your personal journey?
Adrian Michalcik: At first – drink needs to be tasty. Crowd pleasing and understandable. I like to express myself in my drinks and also create an experience, deliver positive emotions. Good tip is to create something memorable with positive impact, you will became remembered.
You are head bartender at the award-winning Pier 42 in Oslo. Has your recent win influenced your work and philosophy in any form?
Adrian Michalcik: I have been also working as a manager of the bar. Based on upcoming travels I changed my position from operational manager to a Director of Mixology. I will be still creative head behind the operation, also taking care about education of team but instead of remaining office job I'll spend more time with hosting our guests.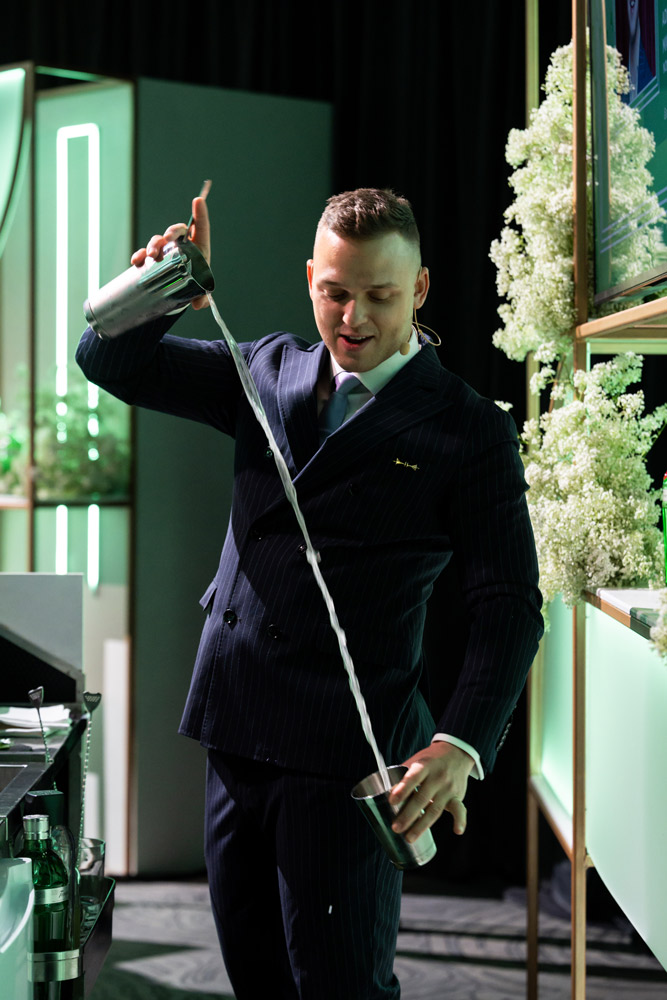 What makes the Pier 42 so outstanding?
Adrian Michalcik: In our bar we create an experience. Warm hospitality, amazing atmosphere, tasty drinks and attention for details. We always see needs of our guests as a priority and we do our best to create fantastic memories and make guests feel to come back.
As the #1 bartender in the world, do people still invite you to cocktail parties?
Adrian Michalcik: It is a huge honour and responsibility to have a status of #1 bartender. Recently, I got a plenty of invitations to different masterclasses, events or guest shifts from all around the world, so I can't wait to see all of you soon.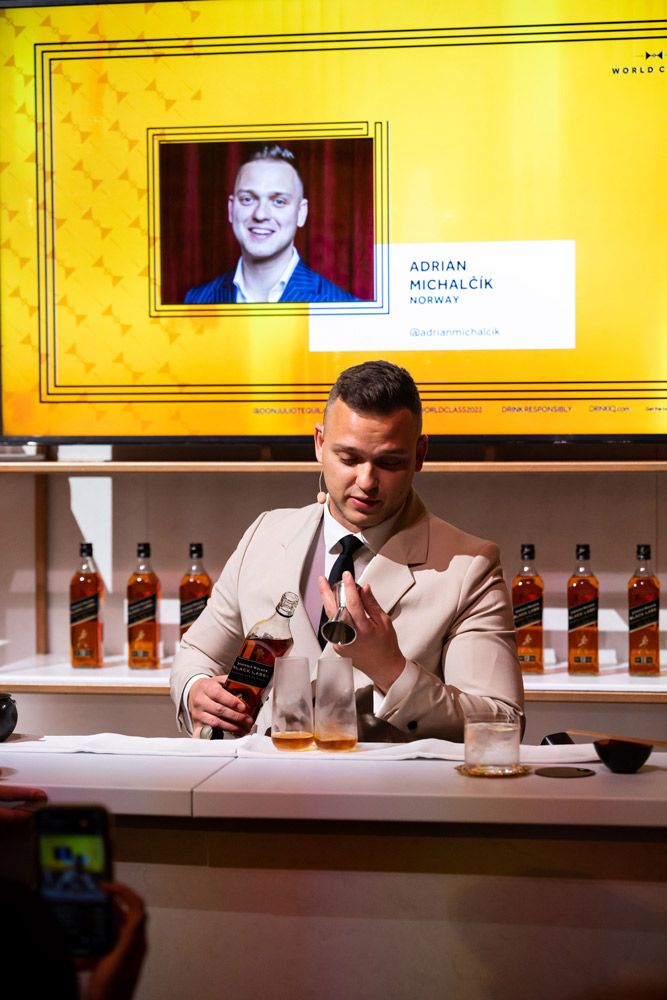 What can we expect from you in the future?
Adrian Michalcik: I'm already running a couple of projects around like our RTD company Generous Cocktails, also finishing my own consultation company. I have some plans about my own products, exhibitions with various artists, but for now I will focus on travels with WorldClass and collaborations with televisions, magazines and social media channels.
+++ Please drink responsibly. DRINKiQ.com +++
Adrian Michalcik | Instagram | Facebook | LinkedIn
DIAGEO WOLD CLASS | Website | Instagram | Facebook
+++ We would like to thank Adrian Michalcik for the open and very interesting interview and wish him continued success! If you also have an interesting brand, then we should talk. Just send us an email with the subject "about-drinks interview" to redaktion@about-drinks.com – we look forward to hearing from you! +++
https://www.about-drinks.com/wp-content/uploads/2022/12/Adrian-Michalcik-Interview-1.jpg
630
1200
Redaktion
https://www.about-drinks.com/wp-content/uploads/2019/12/logo-ad-680.png
Redaktion
2022-12-09 10:23:57
2022-12-09 10:49:07
Talk with: Adrian Michalcik, DIAGEO WORLD CLASS Global Bartender 2022