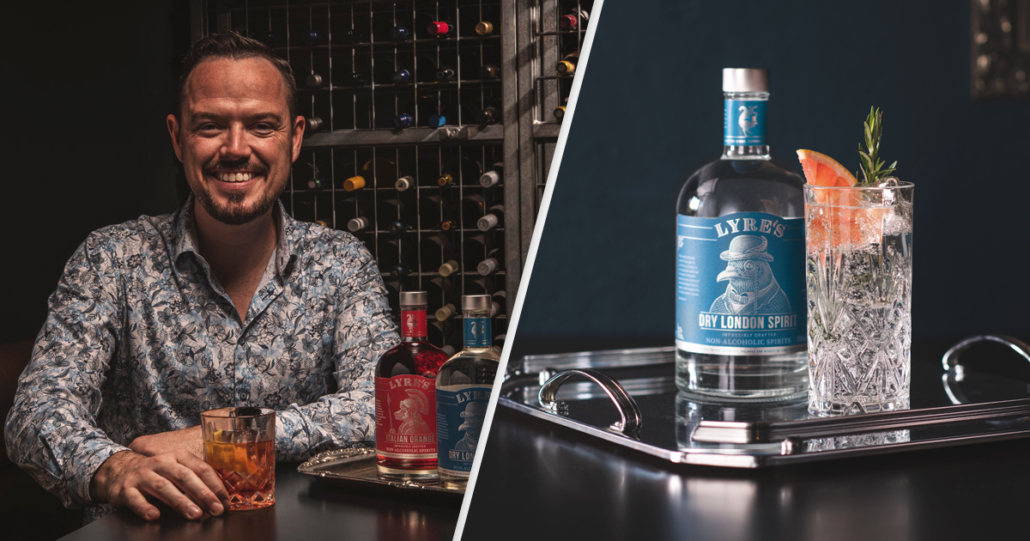 Non-alcoholic spirits
Shooting star from "Down Under" – LYRE'S founder Mark Livings in interview
As the world's most awarded non-alcoholic spirits producer, the Australian company Lyre's is one of the leading non-alcoholic spirits brands worldwide. Behind this success is product development at the highest level. In just over three years, with the help of experienced sommeliers, the diverse range of 14 fully finished non-alcoholic spirits and five ready-to-drink (RTD) products was created. The efforts of the team around CEO Mark Livings have paid off: today, LYRE'S offers Dry London, American Malt, Italian Spritz, Aperitif Rosso and many other non-alcoholic beverages. A non-alcoholic tribute to the greatest originals of all time.
about-drinks spoke with Mark Livings, founder and CEO of Lyre's, about the special features of the products and the rapid success of Lyre's.
First of alle: Please tell us your name and the position you're working in at Lyre's.
Mark Livings: I'm Mark Livings, the Creator, Founder and CEO of Lyre's
How did the idea for alcohol-free spirits come about? Do you drink alcohol yourself?
Mark Livings: Yes, I do. But importantly, I'm the classic Lyre's customer – a moderator, rather than an abstainer from alcohol. I've reached a point in my life where alcohol is a choice, not a necessity like it most likely was when I was a younger man – especially as an Australian; excessive drinking was really part of my peer groups and broader culture growing up. Eventually you grow out of it. The availability of products like Lyre's means I can still enjoy something mature, sophisticated and elegant, and the alcohol content is my choice.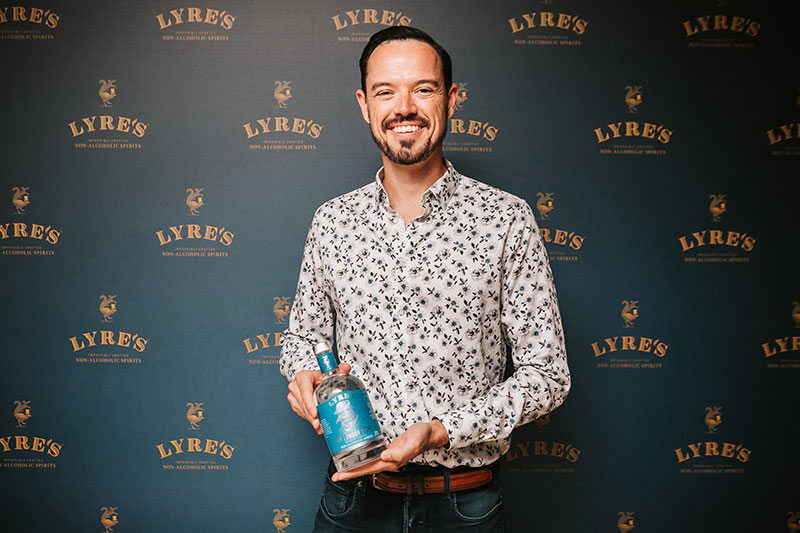 How do you assess the market? What role does Lyre's play in this?
Mark Livings: Lyre's exists so people can have their drink, their way. We belive alcohol content is a choice and you shouldn't have to sacrifice your favourite drink to step out of the alcohol category, nor have to miss out on a great night with friends to avoid it. We exist to give people the freedom to remain included. That means our market is anyone who enjoys the sophisticated flavours of spirits and mixed beverages, which also means that most of our drinkers are people that also enjoy alcoholic beverages. So the market is so much larger than just the obvious such as pregnant women or the medically or religiously abstinent. Lyre's exists for weeknights when you want to perform at work, or if you'd skipping alcohol to chase an athletic target or weight management goal, or for if you just don't feel like it in that moment.
The valuation of your company was already £100,000,000 (115 million euros) after 24 months. How did that come about? Which investors are on board?
Mark Livings: Lyre's is achieving some amazing things – some of which we're the first in the world to do. Lyre's in under two years is available in 51 countries, has received the most awards for the quality of its product (with over 200 international wine and spirits awards to our name). We believe we're the fastest growth CPG sector company in the world and we're outpacing the growth of the category, which means taking share from any incumbent players and we're recruiting more people into our brand that join the category. We're also a hyper-growth company, so investors have definately seen the value in our business.
Our investors include a number of highly influential individuals, including a former CEO of Merrill Lynch, a former board member for Harrod's of London as well as some amazing talents from banking, retail and the consumer product sector. Additionally, we are backed by institutional capital and family offices, some of which should be familiar to German readers such as Bitburger, Schadeberg Family (Krombacher), VRD GmbH as well as venture funds such as DLF Venture, Döhler Ventures and Morgan Creek.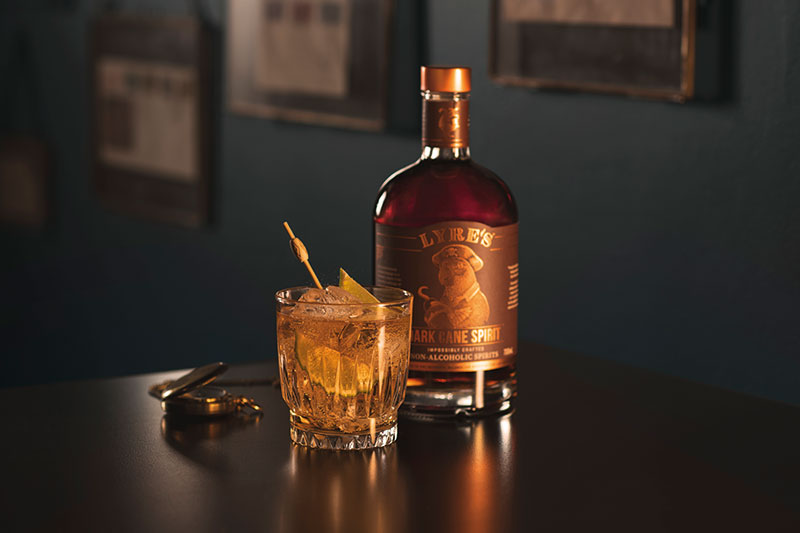 What has the money been invested in so far? What is in the pipeline for the near future? Are there any special plans for Europe and Germany?
Mark Livings: We've invested heavily in production capacity, growing our team as well as continuing research and development so our liquids remain best in class.
Europe is a real powerhouse for growth for us – we've launched 19 countries here so far with tremendous results in all of them. In the near future, Lyre's will be bringing our multi-award winning RTDs to market here, which we're very excited about. They've proven to be one of our best-selling products in Australia, Asia and the United States. We're really looking forward to getting these into the hands of people who want convenient mindful drinking options.
Let's talk about the products: How long did the development take?
Mark Livings: It took us around three years to get our products developed. We're much faster these days and continue to push the boundries on what's possible by embracing cutting edge beverage technology and and the highest possible quality of ingredients.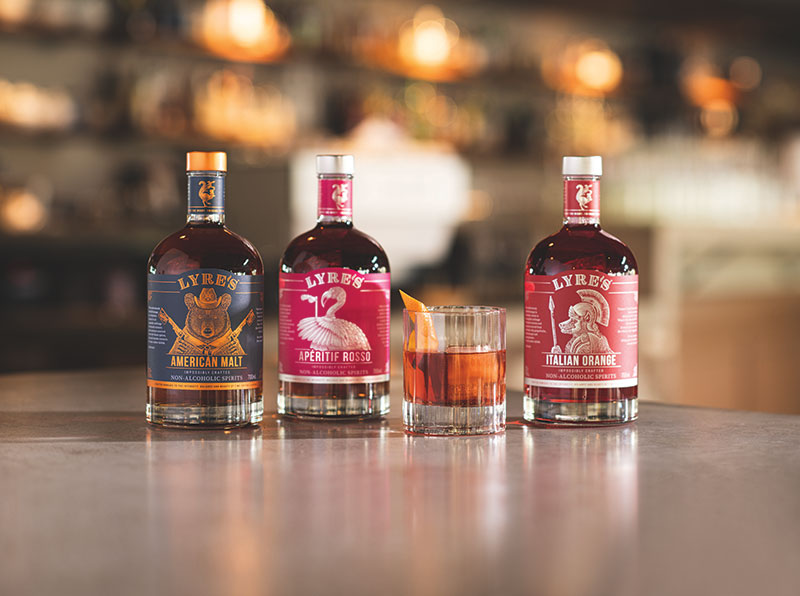 Which products does the range include?
Mark Livings: We have 14 spirits presently in the range, as well as 5 ready to drink (RTD) products. These include alternatives to gin and pink gin, bourbon, three rums (white, spiced and dark), liqueurs (Amaretto, Coffee and Triple Sec), vermouths (dry and sweet rosso) and of course an Absinth!
In our RTD range, we have non-alcoholic alternatives to Gin & Tonic, Prosecco, a Spritz, Bourbon & Cola and a Dark & Stormy. There's more products on the way as well.
There are several non-alcoholic alternatives that are said to be unlike their alcoholic counterparts. What do you say?
Mark Livings: Much like craft beer, or craft gin, there's going to be companies making some crazy flavours that people might like to explore. There's definately a market there for that, if a small one. Lyre's will continue to focus on delivering non-alcoholic alternatives to original spirits and drinks. That's our mission – for people to have their drink, their way.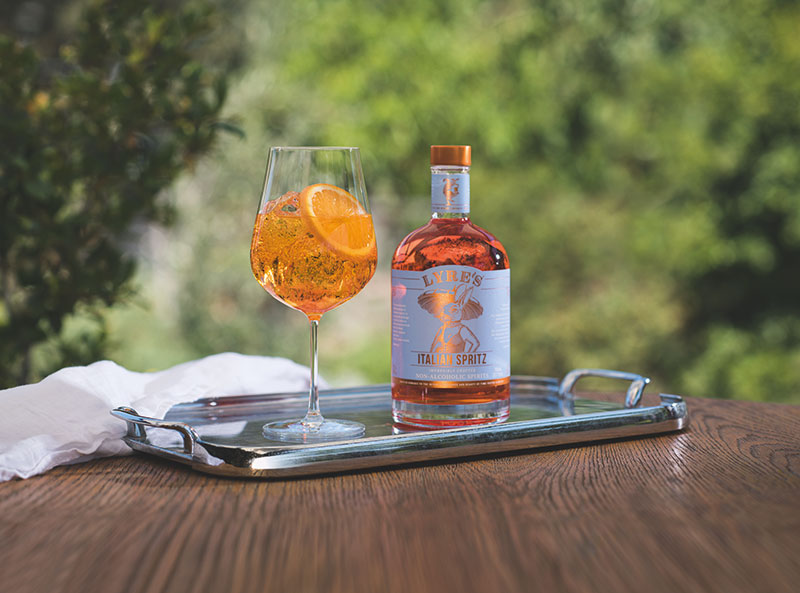 How do you achieve this same taste? How do you make the products and which ingredients do you use?
Mark Livings: We use only natural essences, extracts and distillates to create our flavour profiles. Obtaining these ingredients is the first difficulty, and the Lyre's range draws products from 39 different countries of origin. We also then blend and keep them stable in a water base, which is a triumph of science for us. Lastly, we use other natural ingredients to increase palate weight and deliver a sensation similar to alcohol.
Where does the design of the packaging come from?
Mark Livings: I'm actually a Founder of a marketing agency, so our packaging was designed by my team at The Kinetic Agency in Australia. Our product shows the Australian Lyrebird on the neck (which is where our brand Lyre's comes from, as well as an anthropomorphic animal on the front label, which is an animal from the country that the original spirit came from. The packaging has won multiple awards in many different competitions and we're very happy with the results!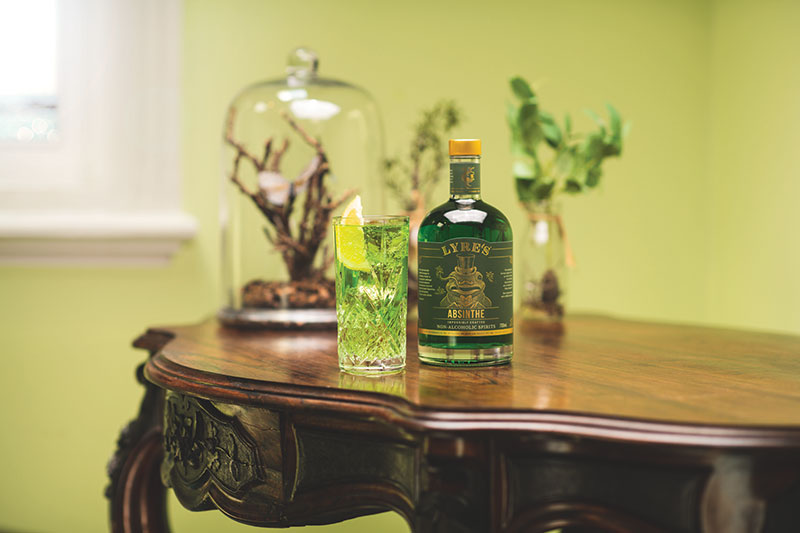 Where are the products available in Germany?
Mark Livings: You are able to buy our products offline as well as online in Shops like: Nüchtern Berlin and The Mindful Drinking Club great Partners are also trinkladen.de oder Torquato.
What measures do you use for marketing? What are you doing specifically in the area of social media?
Mark Livings: We're doing pretty much everything in the marketing space, including investing deeply in social media and building a community. In western markets we've used SEO and SEM, SMM through platforms such as Instagram, Facebook and TikTok. In other markets, we're using platforms such as WeChat and Grab to promote our products there also.
Most importantly is trade marketing however as education is such an important part of our marketing mix – raising awareness that our products are available, as well as helping the trade understand how to use the prodcuts and the importance of featuring them on menus.
What is your favourite Lyre's product and which Cocktail do you like the most?
Mark Livings: It depends on the time of year. Right now, it's hard to go past a spritz, but as it gets colder, I'll be heading straight for my favourite, a manhattan with extra marachinos!
Lyre's | de.lyres.eu | instagram.com/lyresspiritco | facebook.com/LyresSpiritCo
+++ We thank Mark Livings for the open and very interesting interview and wish him continued success! If you also have an interesting brand, then we should talk. Just send us an email with the subject "about-drinks interview" to redaktion@about-drinks.com – we look forward to hearing from you! +++
https://www.about-drinks.com/wp-content/uploads/2021/10/interview_lyres-1030x541-1.jpg
541
1030
Redaktion
https://www.about-drinks.com/wp-content/uploads/2019/12/logo-ad-680.png
Redaktion
2021-10-18 14:18:29
2021-10-18 14:47:49
Shooting star from "Down Under" – LYRE'S founder Mark Livings in interview