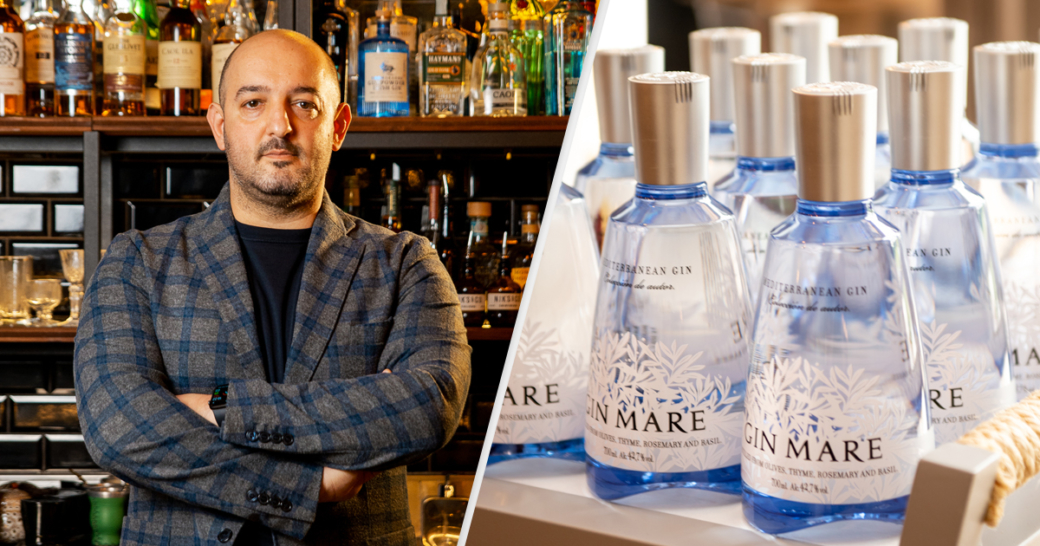 Gin Mare combines the diverse cultures and botanical specialties of the Mediterranean like no other gin. The premium gin has reached a top position among gins worldwide only ten years after its launch. Complex, subtle and compositionally unique, it has established itself as an exceptionally multi-layered foundation of G&T, redefining the aromatic depth of gin in bespoke cocktails.
about-drinks spoke with Francesco Angotti, Brand Activation Manager at Vantguard/Gin Mare for Germany and Italy, about the special features of the gin, its production, and the new edition Gin Mare Capri.
First of all: Please tell our readers your name and the position you're working in at Gin Mare / Vantguard.
Francesco Angotti: I am Francesco Angotti and I am the Brand Activation Manager at Vantguard/Gin Mare for Germany and Italy.
As italian, how did you get into the spirits industry and to the Spanish brand Gin Mare? Were you already working somewhere else before?
Francesco Angotti: I got into the Spirits Industry at the early age of 18 when I started to work in an Irish Pub as a Bartender in Cosenza, my hometown in Italy. Then in December2000 at the age of 23 I moved to Madrid and in 2003 to Barcelona where I lived for 10 years. Here I got the chance to meet Gin Mare and all the team behind the Brand. Since Gin Mare is a truly Mediterranean brand with botanicals from Italy as well as Spain, Greece and Turkey, it's a perfect match.
Tell us something about the Gin Mare brand. How long does it exist?
Francesco Angotti: Gin Mare is the first Mediterranean Gin ever created. Its origin goes back to 2010 when a group of dreamers wanted to distil a bottle of the Mediterranean and export it to the world. The name "Mare" refers to the Mediterranean origin of the gin. However, this is not only about the Italian translation "Mare" (=sea). The Latin "Mare Nostrum" also encompasses the Mediterranean attitude to life. Gin Mare thus symbolises the magic of the Mediterranean region with its fascinating landscape and art history, its pleasant climate, and the unique passion for pleasure and hospitality of the people who live there. Gin Mare's credo is "The Mediterranean is not a place, it's an attitude".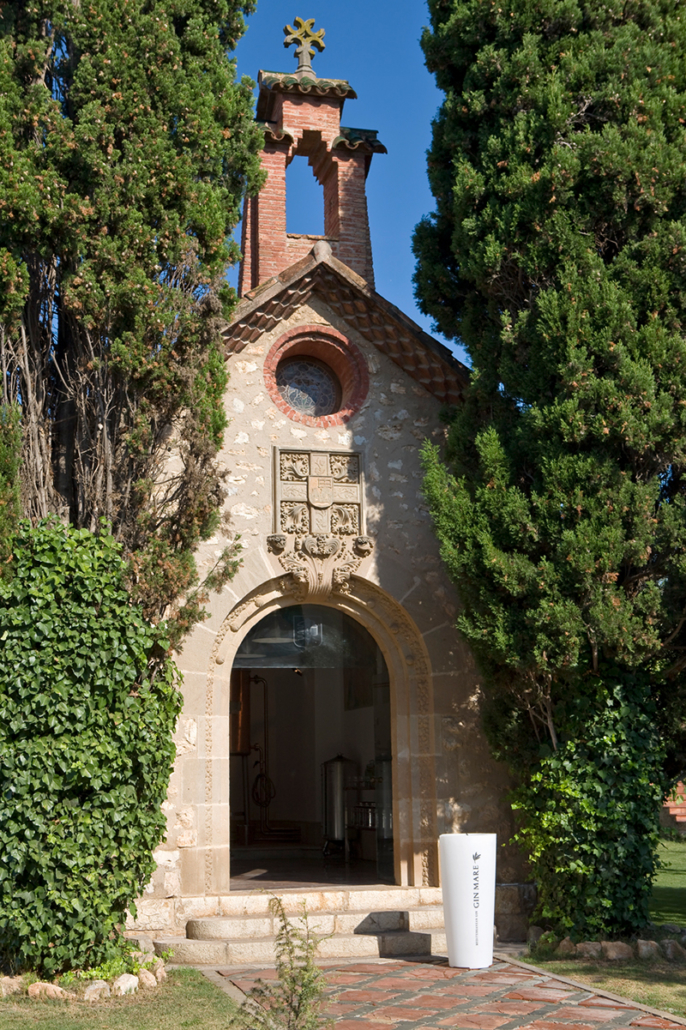 Where is the Gin Mare produced? What ingredients are used?
Francesco Angotti: Gin Mare is produced in "Vilanova i la Geltrú", a small fisherman village near to Barcelona. The ingredients that we use are Juniper berries, Green Cardamom, Coriander seeds, Oranges, Lemons and four main Mediterranean botanicals: Arbequina Olive from Spain, Basil from Italy, Rosemary from Greece, and Thyme from Turkey.
How does the Gin taste? What are the tasting notes?
Francesco Angotti: The taste of Gin Mare is easy to recognize. Its savoury, herbal and balsamic with a nice touch of citrics.
What else makes Gin Mare different from other gins?
Francesco Angotti: Gin Mare is different from the other Gins because of its Mediterranean botanicals, which they add a special capacity to pair with a big range of ingredients and allow us to create something unique. That is the reason why Gin Mare is predestined for food pairing.
This summer, the new Mare Capri gin was launched in Germany. How was it created?
Francesco Angotti: Gin Mare Capri is a Special Edition created for the 10th anniversary of Gin Mare and is a homage to one of the most iconic Island of the Mediterranean: CAPRI.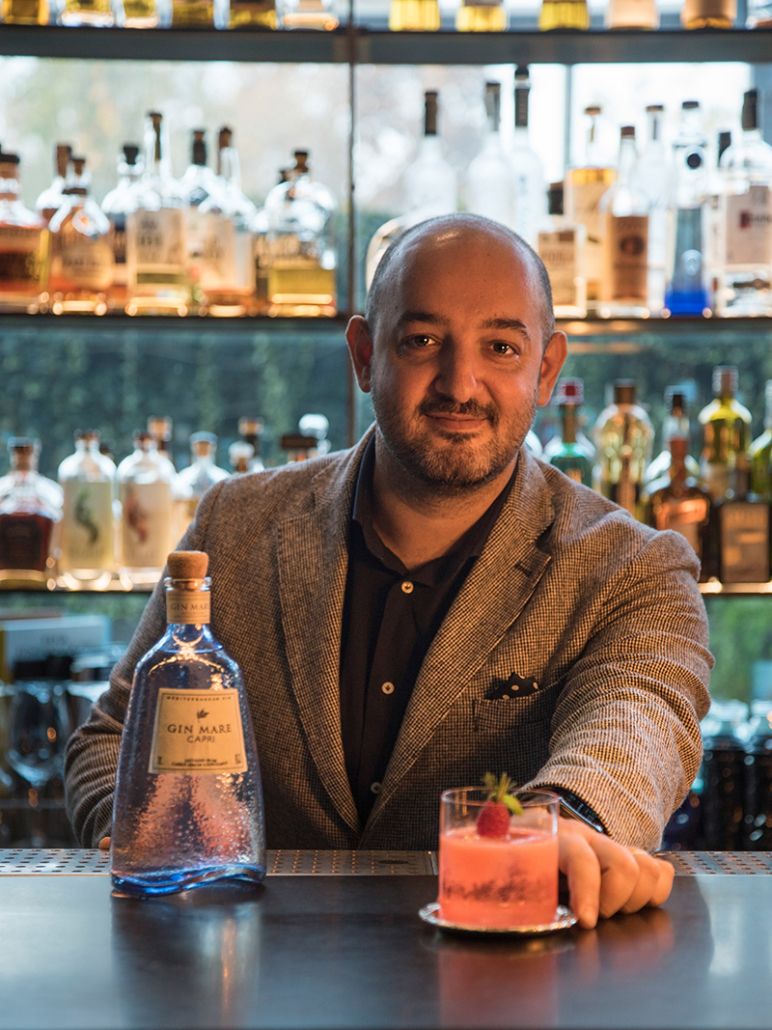 How does it differ from the Gin Mare (ingredients, taste)?
Francesco Angotti: Gin Mare Capri has a more citric character without losing the Mediterranean profile. This comes from two new ingredients added to the blend: Lemons of Capri and Italian Bergamot.
Do the gins have different target groups?
Francesco Angotti: Both gins address a target group that likes to indulge in premium food and beverages and enjoys travel, gastronomy and a Mediterranean lifestyle. Of course, the profile of Gin Mare Capri is different compared to the Classic, and for sure we reach a new consumer group with it, but I think that if you are already a Gin Mare lover you will appreciate even more Gin Mare Capri. The latter is a real gem for connaisseurs and collectors, but also for consumers looking for a special spirit that has a more hand-crafted feel to it.
Tell us something about the design of the bottles. How do they reflect the character of the gin in its appearance?
Francesco Angotti: Both bottles give a nod to the Mediterranean sea with the wave shape at the bottom and the slightly blue tint. Whereas the original Gin Mare has a more classic appearance. The design of the new bottle is inspired by the colours and textures of Capri's sea. Every single detail wants to keep the environment safe and enhance the craft behind the product. The fabric label and the sustainable cork tap make Gin Mare Capri eco-friendly as well.
Where are the gins available in Germany?
Francesco Angotti: Gin Mare Capri is available at Ludwig von Kapff, among others. In addition, the premium gin is available in selected specialist shops and e-commerce as well as in the gastronomy sector. Gin Mare is also available in these channels and additionally can be found in food retail as well.
What (communication) measures do you use for marketing? What are you doing in the area of social media?
Francesco Angotti: We try and cover all channels, from on- and off-trade activations to PR and social media activities including influencer relations. For example, we recently did an online PR tasting for journalists where we introduced Gin Mare Capri and we are now in the middle of an influencer campaign to celebrate the launch. On top of that, we also run Facebook pages and Instagram accounts globally as well as locally. In fact we recently launched a German Instagram account for Gin Mare after the German Facebook page has been so popular with the local Gin Mare fans for more than four years now.
Finally, a tip from the expert: What is the best way to enjoy the two gins?
Francesco Angotti: My personal preference is Gin Mare Tonic with some fresh rosemary and 1724 tonic water and Gin Mare Capri with fresh Lemonade and a touch of tonic water with fresh Basil.
Gin Mare | ginmare.com | facebook.com/ginmare
+++ We thank Francesco Angotti for the open and very interesting interview and wish you continued success! If you also have an interesting brand, then we should talk. Just send us an email with the subject "about-drinks interview" to redaktion@about-drinks.com – we look forward to hearing from you! +++
https://www.about-drinks.com/wp-content/uploads/2021/09/interview_gin-mare-1.jpg
630
1200
Redaktion
https://www.about-drinks.com/wp-content/uploads/2019/12/logo-ad-680.png
Redaktion
2021-09-15 10:51:12
2021-09-15 10:53:20
Premium gin with multi-layered Mediterranean flavors – Francesco Angotti about Gin Mare