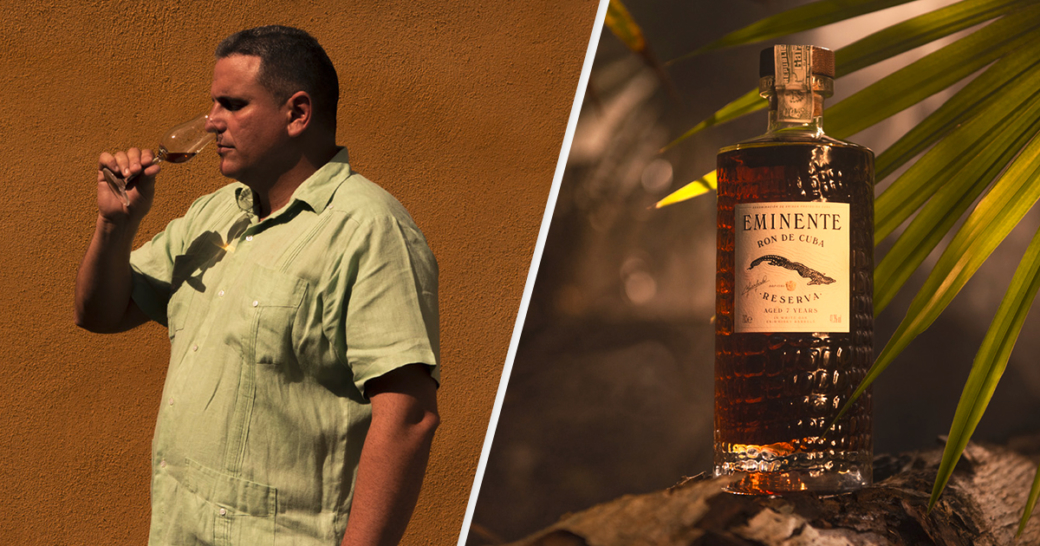 Interview
New beginning of Cuban rum – César Augusto Martí Marcelo about Eminente Reserva
Eminente is a new Cuban rum from the heart of an island called by the locals "Isla del Cocodrilo", whose unusual shape resembles that of the native crocodile there. The rich and full-bodied rum, which draws its inspiration from 19th century Cuban sugar cane spirits with all their complexity, was developed by César Augusto Martí Marcelo, the youngest Cuban maestro ronero (rum master).
In this interview, César Augusto Martí Marcelo tells us how the rum is produced, how it differs from other rums, and what he expects from its distribution in Germany through Moët Hennessy.
First of all: Please tell us your name, your age and your position at Eminente Rum.
César Augusto Martí Marcelo: My name is César Augusto Martí Marcelo, I was born in Cuba 44 years ago and I have the honour of being First Master of Cuban Rum and creator of Eminente.
You are Cuba's youngest Maestro Ronero. Where and by whom were you trained?
César Augusto Martí Marcelo: My first steps towards becoming a rum master took place while I was at the Universidad Central de las Villas Marta Abreu, where I started my chemistry studies in 1995.
During my first internship at the distillery where I still work today, I met Carlos Rafael Soto, the first of the two men who gave me the most input into my work. Soto was working as a distillery technologist at the time, and became my mentor, taking me under his wing, and sharing his expertise. This was a huge privilege as students were not allowed to get involved with the ageing and blending process.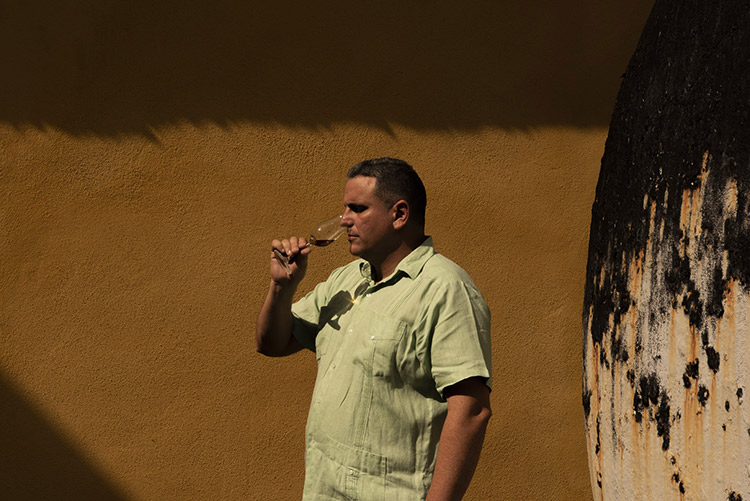 Before making my own mark on the world of Cuban rum, I also studied under Cuba's original Maestro Ronero, the great José Navarro Campa. A man who is credited with knitting together the fabric of the business and providing guidance to all the masters who came after him. My close relationship with Campa was formed early on my apprenticeship, with late-night calls to guide my latest experiments and tests. We used to meet twice a year to exchange ideas and strategies about the future of Cuban rum but unfortunately, he disappeared a few months ago. The Cuban community lost a pioneer in Cuban Rum and I've lost a friend. I will never forget him.
As the youngest Maestro Ronero, did you feel it was your duty to develop a special rum?
César Augusto Martí Marcelo: I have a slightly different approach to rum because of my background and studies. I work with the liquid like an oenologist thanks to my background as a chemist but having grown up in a family that has always worked with sugar cane, I also know how to reconstruct the path from the soil to bottle. At the same time, I always had this idea in my head to be inspired by the Cuban rums of the 19th century and to recreate their very specific characteristics using the modern but modest means of our current distillery. Hence the importance of both my family background and my studies in recreating this path.
How did it all started with Eminente Rum?
César Augusto Martí Marcelo: It's a very simple story that started three years ago when I met the two future co-founders of Eminente, Camille and Briac, who told me about their desire to create a very unique Cuban rum. We exchanged a lot on our visions, and we decided to go on this journey together. I was so proud and finally able to express my lifelong desire to give Cuban rum a new dawn by revisiting the 19th century Cuban eaux-de-vie.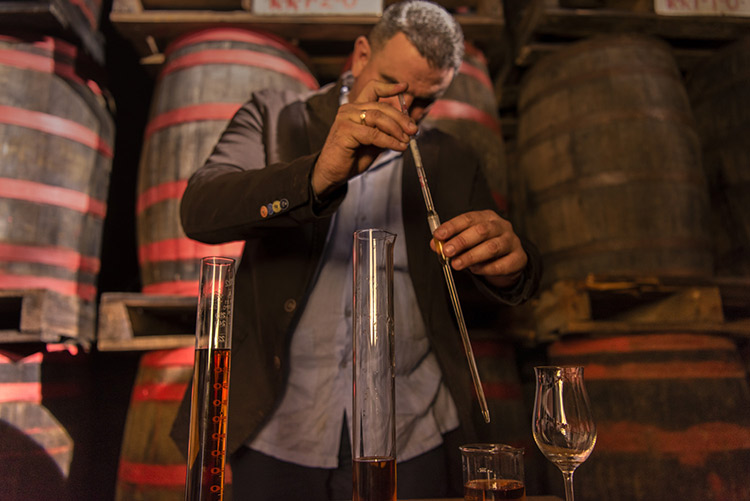 What role did your homeland play in the development of the brand?
César Augusto Martí Marcelo: Cuba, the largest island in the Caribbean, is a land of contrasting rums. Distinct regions of Cuba are home to various landscapes and qualities of soil, resulting in singular rums that vary in colour, taste and use. The particularity of Eminente is that it is a Cuban rum from the centre of Cuba and therefore central style. There are three types of Cuban rum linked to their geographical location and therefore to their terroir. Eastern, Western and Central Cuban rum. Each has its own specificity. Eastern Cuban rum is ideal for tasting, while Western Cuban rum produced near Havana is perfect for cocktails. Central Cuban rum combines the best of both regions to achieve a perfect balance.
Surprisingly unknown outside of the island, this style of rum is one of Cuba's best-kept secrets. Also, you must know that for Cubans, rum is personal, and its production still deeply engrained in Cuban culture. What makes it still stand out to this day is its 100% Cuban production, from field to bottle: its quality sugarcane is exclusively grown on the island and molasses processed in a timeless way. A land of fertile soils, Cuba counts over a hundred varieties of sugarcane: more than seventy are exclusive to the island and single-handedly used to craft Cuban rum. Unchanged for decades, the traditional sugar industry also brings unique qualities: the less advanced the sugar factories, the cruder and better the molasses.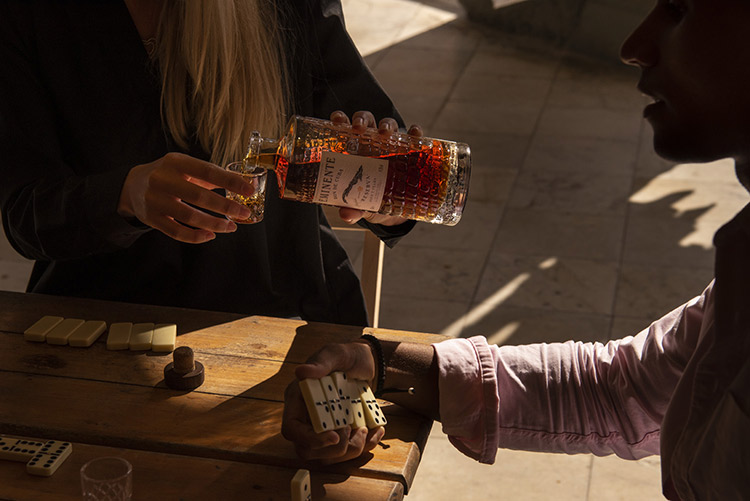 How is the rum made?
César Augusto Martí Marcelo: There are six major stages in the production of rum: harvesting, pressing, fermentation, distillation, ageing and blending. The sugar cane we use to produce Eminente is grown in Cuba. There are still 10,000 macheteros who cut the sugar cane by hand across Cuba. Once the harvest is done, the sugar cane is washed, chopped, and pressed to release the sugary juices from the fibrous cane.
The next stage is to heat and boil the juice into a syrup that we also call molasses. In Cuba, molasses are stored in stainless steel vats for up to 5 years to develop a 'micro-flora' that adds extra flavour and richness to the raw material. When the molasses is finally ready, water and yeast are added, and the fermentation begins. We use a mix of cultured yeasts that transform the sugar into alcohol and aromas.
After fermentation comes the process of distillation. Cuban rum is always distilled using a column still. The advantage of column distillation is that it's a multipurpose piece of equipment that allows you to produce different types of spirit. One is very light and clean, known as 'extra light rum'. The other is a much more aromatic rum, called Cuban aguardiente. This modern, more refined aguardiente is a decendant of the 'ancestral aguardiente de caña' and although being produced many years later, it still possesses the same flavour and complexity that was favoured by foreign connoisseurs and high society in the 19th century.
Next, we age our aguardiente and extra light rum, in white oak ex-whisky barrels. Only after comes the blending, the last, and perhaps most important step in the process of making Eminente. It is here that I must carefully select the aguardientes and light rums that will make up my final secret recipe.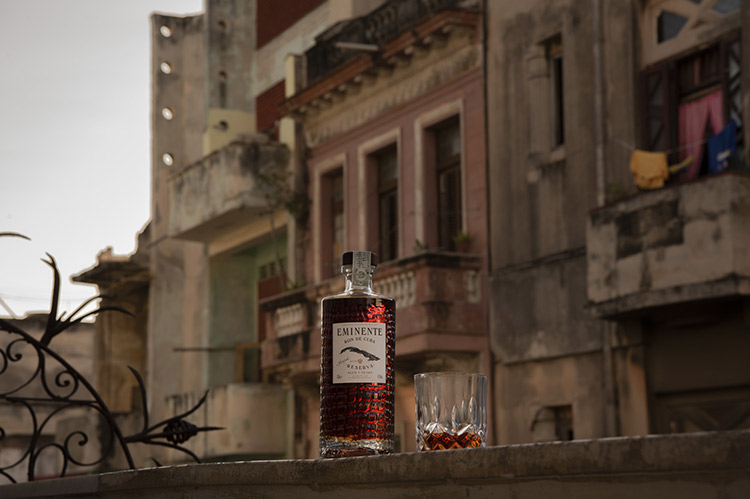 How does the rum taste?
César Augusto Martí Marcelo: A rich amber with a mahogany hue, Eminente Reserva is at once intense and delicate on the nose. The initial aroma of freshly roasted coffee gives way to softer notes of dulce de leche, toasted almond and cocoa. Full-bodied and incredibly deep, the palate is rich with vanilla and smoky notes, coffee and rapadura (unrefined sugarcane), which is the taste of unrefined sugar cane. Spicy notes of ginger and Sichuan pepper with a slight taste of prune in the background. Unsurprisingly, this is a long finish, fresh and creamy with notes of chocolate and a hint of smoke. Once the glass is empty, Eminente Reserva leaves a smoky aroma, with notes of molasses, almond and pear.
The Rum is described as a new beginning of the Cuban Rum. What makes it different from other rums?
César Augusto Martí Marcelo: I wanted to bring a renewed complexity to Central Cuban rum with Eminente by trying my best to master the art of ageing and blending aguardientes. Referred to as the "soul of Cuba", aguardientes are the most flavourful and complex sugarcane eaux-de-vie the island produces from molasses, which are then aged in white oak barrels that were once used for ageing whisky, blended and aged again with traditional light Cuban rum. The blend of aged aguardientes and light rums creates Cuban rum as we know it. The aguadiente brings the complexity and depth of aromas, while the light rum adds vitality thanks to the strength of the alcohol. By focusing on these refined aguardientes, Eminente sets new standards with Reserva made with 70% of aged aguardientes, the highest proportions among all Cuban Rums.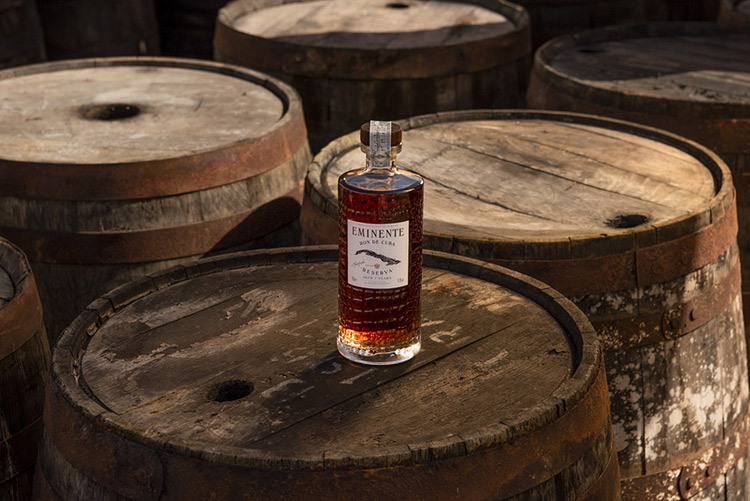 Moet Hennessy takes over sales in Germany. What do you expect from it?
César Augusto Martí Marcelo: Germany is a very promising market for the premium rum segment. German consumers are very keen to try new things and to look for the stories behind the brands they consume. In their search for quality, German consumers go beyond the obvious demand for a great liquid, they look for meaningful and authentic stories. We believe that Eminente has made the right choice with Germany being one of the first launch markets, where the Rum can prove itself through both the liquid and the story it has to tell about the unexpected and untainted side of Cuba. We hope to learn from the German consumers how Eminente can become a part of their personal experiences. With a segment so rich in choices that vary so much in their styles, tastes and stories, we hope to be able to create a brand that will be remembered as the unexpected rum from a yet uncovered side of Cuba.
Is there a signature drink you recommend to the people in Germany and all over the world?
César Augusto Martí Marcelo: I suggest you try Eminente neat, on ice or in cocktails. Both refreshing and robust, smooth and complex, you'll enjoy it in all these forms. Here is the recipe for one of our favorites:
Celia Fizz
6cl Eminente Reserva
2cl fresh Pineapple juice
1.5 cl FreshLime Juice
1 cl Brown Sugarcane Sirup*
8 cl CoconutWater
2 cl Sparkling Water to top
Combine all ingredients in a highball glass, add ice, and top with just a small splash of soda water. Use the rum-infused pineapple as a garnish.
*Combine 2 parts brown (raw) cane sugar with 1 part boiling water and stir until fully disolved. Keep refrigerated.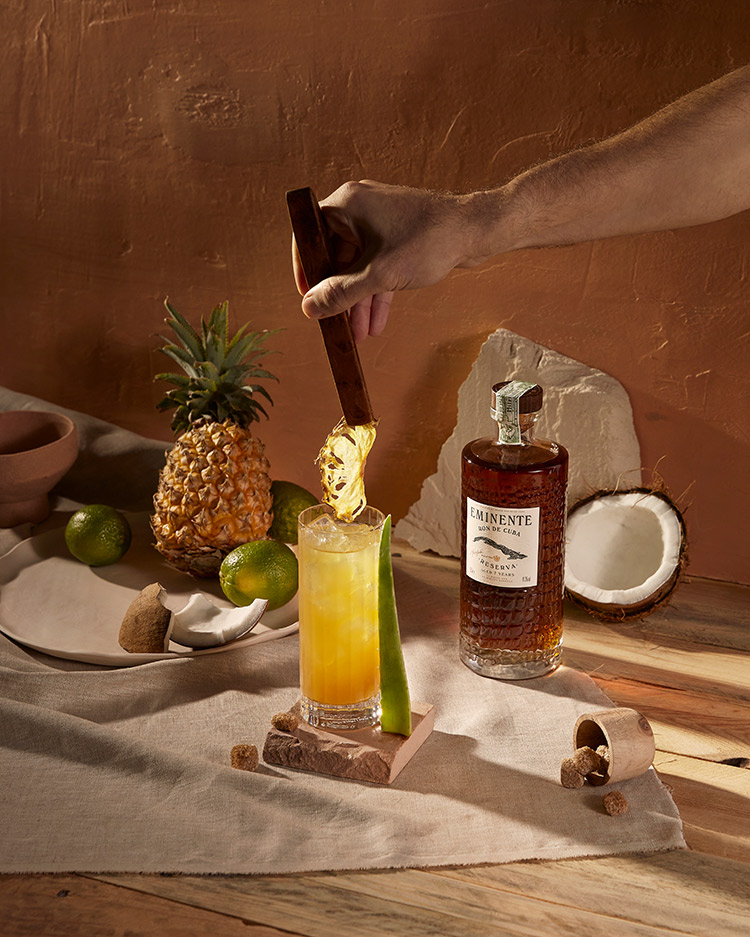 But also great in a Highball like Eminente & Mate:
5cl Eminente Reserva
2cl lime juice
Top Up with Mate Drink of your choice (ex. Charitea Mate)
Eminente Rum | eminente.com | facebook.com/eminenterum | instagram.com/eminenterum | moet-hennessy.de
+++ We thank César Augusto Martí Marcelo for the open and very interesting interview and wish her continued success! If you have an interesting brand, then we should talk. Just send us an email with the subject "about-drinks interview" to redaktion@about-drinks.com – we look forward to hearing from you! +++
https://www.about-drinks.com/wp-content/uploads/2021/04/aboutdrinks_Interview_Eminente-1.jpg
630
1200
Redaktion
https://www.about-drinks.com/wp-content/uploads/2019/12/logo-ad-680.png
Redaktion
2021-04-16 11:10:10
2021-04-19 09:38:12
New beginning of Cuban rum – César Augusto Martí Marcelo about Eminente Reserva