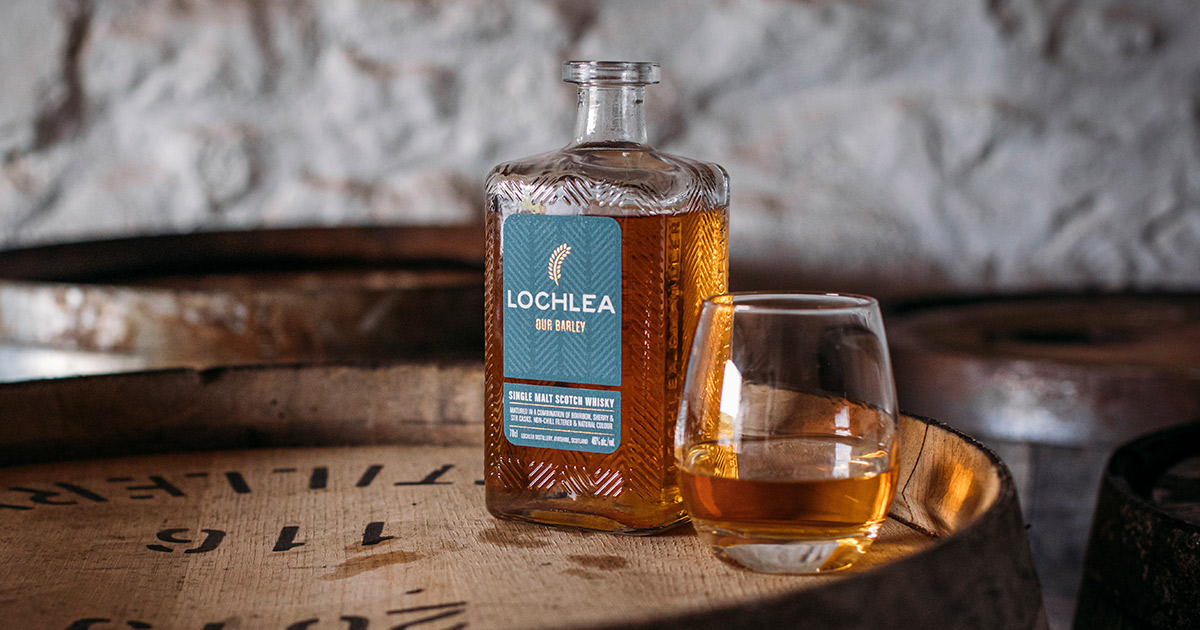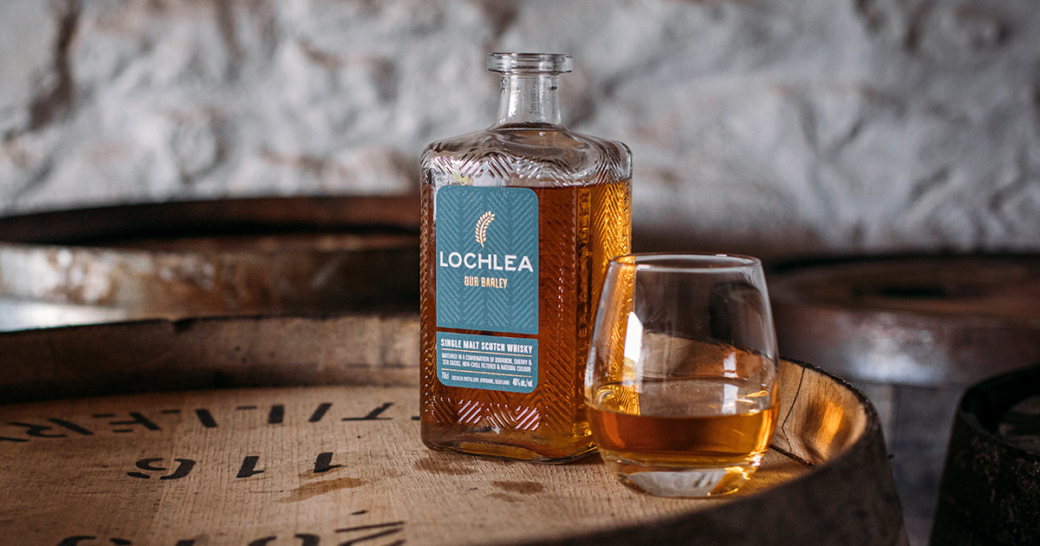 New
Lochlea Distillery to launch first core single malt whisky: Our Barley
Lochlea Distillery is shortly announcing the launch of their first core single malt whisky, 'Lochlea Our Barley.' Launching on the 18th of July 2022, it will sit alongside Lochlea's seasonal limited editions and is the first Lochlea expression to be fully crafted by Production Director John Campbell since he joined the company in November 2021.
John Campbell, Lochlea Production Director and Master Blender, said: "Lochlea Our Barley is a marriage of 3 styles of cask types that help to give a greater depth of flavour in our whisky. We use first fill Bourbon barrels, STR barriques and Oloroso Sherry butts to compliment the signature Lochlea flavours. The use of these casks will give Lochlea Our Barley extra vanilla, caramel, floral and dried fruit notes and the liquid some extra dryness to create a more rounded and deeper taste profile for our Lochlea consumers."
Due to the success of the first two products released this year, a larger volume of Lochlea Our Barley has been bottled this time. Initially planned as an ongoing product, again demand has far outstripped supply, and therefore cases are on allocation across UK and Export partners. However, with more bottles they will be available through additional stockists in the UK and a further 5 export markets.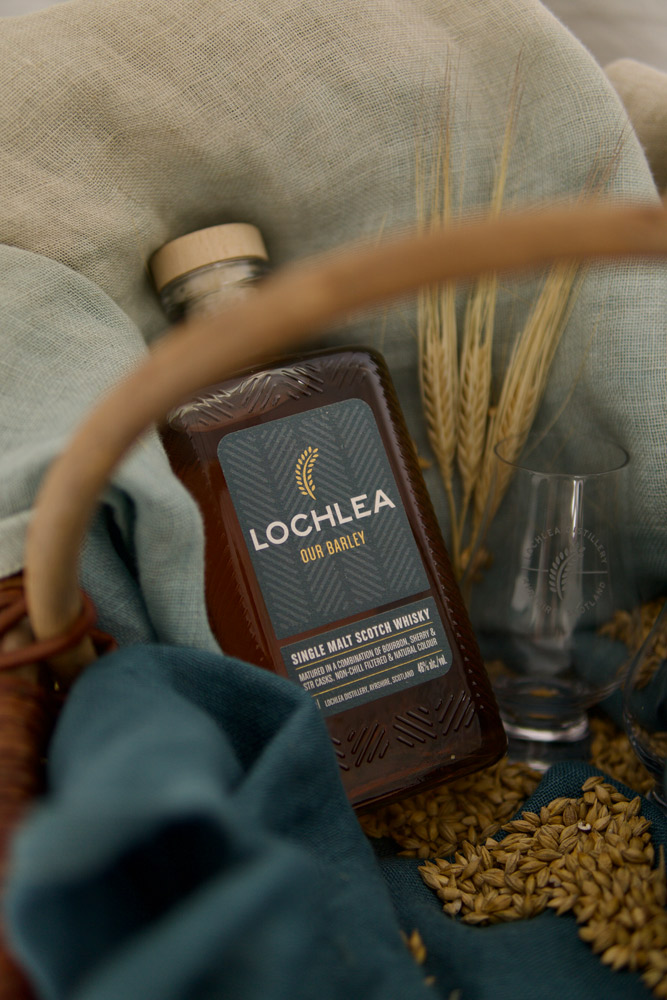 Commercial Manager David Ferguson adds: "I get excited each time we bring a new whisky to market, but with Our Barley in particular I can't wait to for more people to get hold of bottles, try them and let us know what they think. This will be many consumers' first taste of Lochlea, and the casks John has selected for this one give real depth, alongside the signature Lochlea cereal and fruit notes. To me it's our best whisky yet."
Sitting at 46% ABV, Lochlea Our Barley retails for £45.00 and as with all Lochlea whiskies is non chill-filtered with no artificial colouring.
Official Tasting Notes:
Nose: Pear syrup, fruit bon bons, warm cut grass, marmalad
Palate: Golden syrup, pepper, rye bread, macadamia nuts, cream sod
Finish: A long finish with a lovely lasting orange beeswax not
ABV: 46
RRP: £45.00
About Lochlea
Lochlea Distillery is an independent single malt distillery based on Lochlea farm in the heart of Ayrshire. Under the management of renowned ex-Laphroaig Distillery Manager John Campbell, the family-run farm grows and harvests their own barley, ensuring full traceability from field to bottle. Rooted in Scottish history, Lochlea is the only distillery where Robert Burns actually lived and worked on the farm, from 1777-1784.
Lochlea launched its first whisky, 'Lochlea First Release' in January 2022, which sold out within 24 hours. In March 2022, Lochlea launched 'Lochlea Sowing Edition, First Crop'; the first in a series of limited edition seasonal expressions that reflects the activities on the farm. Three more seasonal expressions will launch later this year to showcase the whisky in different, interesting ways.
Source: Lochlea Distilling Co.
https://www.about-drinks.com/wp-content/uploads/2022/07/Lochlea-Our-Barley.jpg
630
1200
Redaktion
https://www.about-drinks.com/wp-content/uploads/2019/12/logo-ad-680.png
Redaktion
2022-07-11 14:21:50
2022-07-11 14:21:50
Lochlea Distillery to launch first core single malt whisky: Our Barley