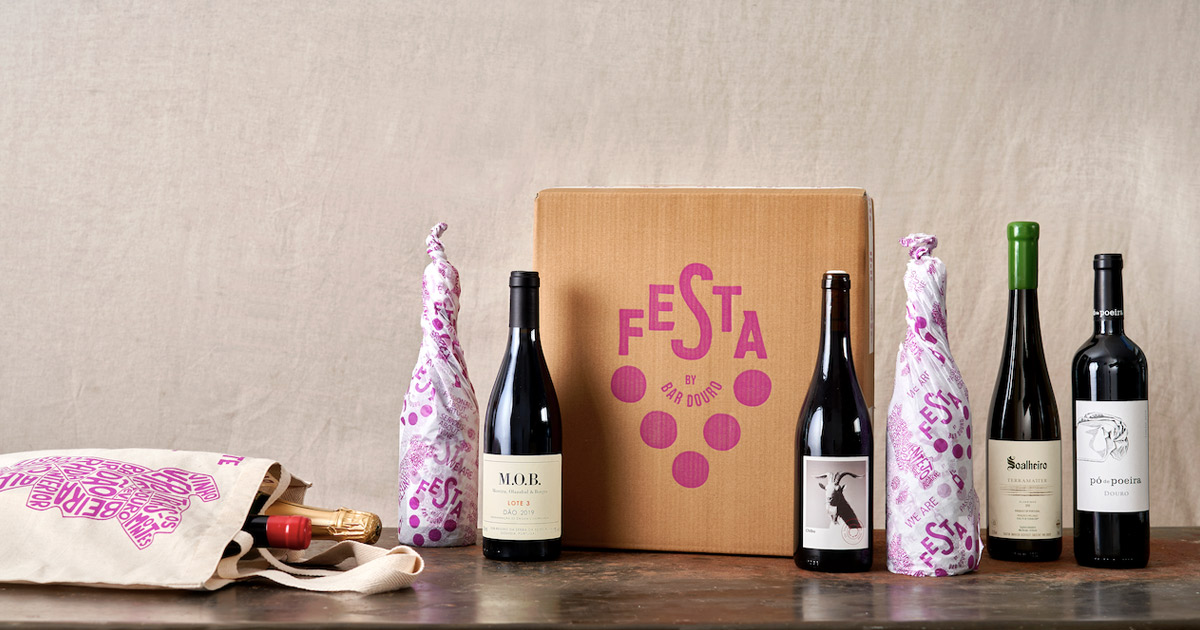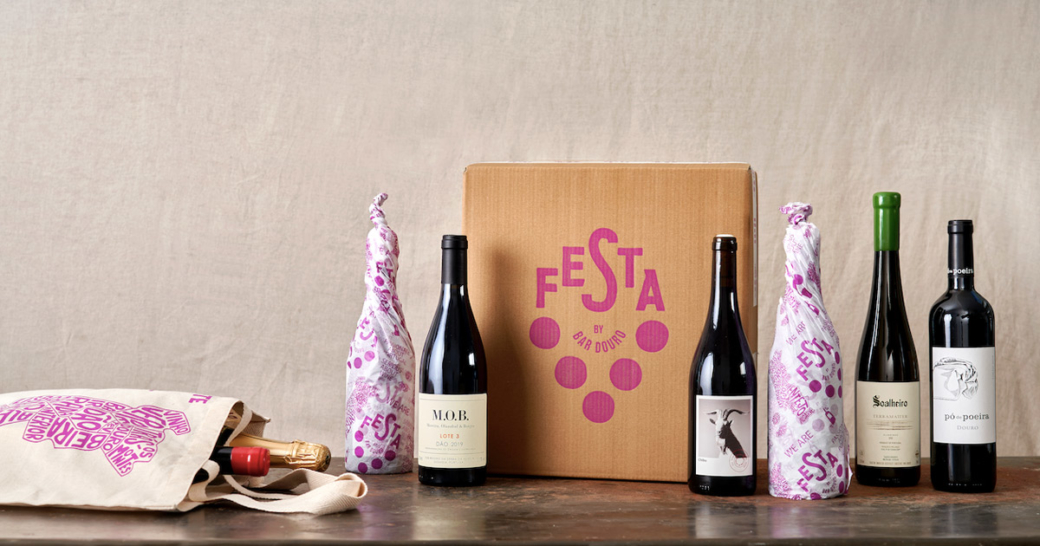 With over 150 wines
Bar Douro: Announcing the Launch of the FESTA Bottle Shop
Bar Douro are delighted to announce the launch of the FESTA bottle shop. It comes hot on the heels of FESTA, the first-of-its-kind Portuguese wine festival which took place in June at London's Tobacco Dock and showcases wines from the event. With over 150 wines, 54 exclusive to FESTA, it is home to the UK's biggest range of Portuguese wines and broadest selection of producers (61).
Bar Douro's founder Max Graham comments; "We are so proud that over 1,700 wine and food lovers were tuned in & turned on to Portuguese wine at FESTA. Their excitement about and appetite for Portuguese wines was palpable. We are excited to continue spreading the spirit of FESTA through our online shop and future events"
The launch will replace the Bar Douro bottle shop. Created in response to the lockdown in 2020, it saw Bar Douro's founder Max Graham continue to receive acclaim for his wine programme. This then led to the creation of FESTA wine and food festival organised by Bar Douro and curated by FESTA wine director and Portuguese wine specialist Sarah Ahmed. The FESTA Bottle Shop by Bar Douro will continue to be a trailblazer for Portuguese wines.
Sarah comments "Our selection of 55 producers from the length and breadth of Portugal created such a buzz for premium and cutting edge Portuguese wines; FESTA's pop up shop did brisk business. We have every intention of keeping our festival-goers' taste buds tickled at FESTA online bottle shop and through FESTA's dynamic, quarterly Wine Club Discovery Box.
With an unrivalled selection of Portuguese wines, themed cases and informative regional and producer thumbnails, FESTA celebrates the diversity of regions, producers and wines, offering something for everyone, from newcomers to connoisseurs. For those keen to discover the best new wines coming out of Portugal, subscribers to FESTA Wine Club Discovery Box receive six exclusive wines carefully selected by FESTA Wine Director Sarah Ahmed together with FESTA's very own 'Zine' featuring detailed tasting notes, suggested food pairings and producer stories. In addition to the quarterly delivery, members receive access to exclusive offers across Bar Douro's two London restaurants and priority access to wine tastings, as well as 10% off all products across the online shop.
Working alongside Max and Sarah to personally curate the selection available is Bar Douro's Head of Operations Sol Leon and Ieva Markaityte who has joined the team as Head of E-Commerce and Sales. Ieva is a WSET Diploma Graduate and Portuguese wine specialist, who previously curated the wine programme for Nuno Mendes at Taberna do Mercado and Lisboeta, and she is a member of Decanter World Wine awards' Portuguese wine judge panel, which is chaired by Sarah. Together, the four will ensure that FESTA's offering continually remains cutting-edge yet relevant and accessible. "The synergies between Bar Douro and FESTA are obvious and we aim to team up on a number of intimate events, tastings and Meet-the-Maker evenings," adds Max.
Attended by over 1750 guests, the FESTA festival took place on the 24th – 25th June at Tobacco Dock and signalled a new wave of Portuguese wine representation within the UK, which will now continue to grow through the launch of the eponymous bottle shop.
The FESTA bottle shop is now live and can be accessed here.
About Bar Douro and Max Graham:
Bringing the terra of Portugal to the arches of London Bridge, Bar Douro opened in November 2016 at Flat Iron Square. Founder Max Graham, spent his childhood in Porto where his family business Churchill's is based and his family have been producing wine in the Douro Valley for over two centuries. His rustic bar and restaurant draws inspiration from the traditional cervejarias and tascas of Lisbon and Porto, with their aim being to share the spirit of Portugal to the UK through honest food, characterful wines and the celebration of cultural stories. In early 2020, Bar Douro City opened in the heart of Finsbury Avenue Square. In 2019, Bar Douro was recognised as having London's Best Portuguese Wine List by Wine List Confidential.
In 2020, Max also launched the Bar Douro Bottle Shop, selling over 100 Portuguese wines online. In September 2020, this was joined by the Bar Douro Wine Club, which sees subscribers receive six cutting edge wines on a quarterly basis, curated by Bar Douro's wine guru Sarah Ahmed, with in-depth tasting notes and food/wine pairing suggestions. As part of the 2021 introduction of FESTA, these are now represented under the FESTA umbrella, which also took the form of a groundbreaking food and wine festival at Tobacco Dock in June 2022.
Source: Bar Duoro
https://www.about-drinks.com/wp-content/uploads/2022/07/FESTA-Bottle-Shop.jpg
630
1200
Redaktion
https://www.about-drinks.com/wp-content/uploads/2019/12/logo-ad-680.png
Redaktion
2022-07-14 13:30:57
2022-07-14 14:11:58
Bar Douro: Announcing the Launch of the FESTA Bottle Shop