Master Distiller
Hendrick's: Lesley Gracie on her journey into the industry, gin and her love of experimentation
More than 22 years ago, Lesley Gracie developed a gin for William Grant & Sons at the request of Charlie Gordon, a great-grandson of the founder William Grant. In those days, gin played virtually no role. Nevertheless, she succeeded in developing a product that has decisively shaped this spirits category to this day and given it a new lustre: Hendrick's. As a master distiller, Lesley Gracie has done many things differently from others in order to breathe the incomparable taste of rose and cucumber into gin. She has since lived out her creativity in the various editions of the "Cabinet of Curiosities". The international Gin Magazine recently honoured her outstanding achievement and inducted her into the Hall of Fame.
In this interview, Lesley Gracie talks to about-drinks about this award, her path from the pharmaceutical industry to Hendrick's as well as her unique love of experimentation. She also reveals which German gin she particularly likes.
How did you become a part of Hendrick's Gin and, later, the master distiller?
Lesley Gracie: I never set out to be a Master Distiller of Gin, it just kind of happened, so I was very lucky I guess. Right place, right time, and I had the right set of skills really to get the job done.
My background is in chemistry and I started my career in the pharmaceutical industry. Part of my job was to help develop new medicines and mask the bitter taste of some of the drugs we produced so that people would actually take them.
I moved up to Scotland over 30 years ago now and joined William Grant & Sons. I started out in the technical team, analysing samples in the lab, and then quickly got involved in developing new products and playing around with flavour.
Then one day, Charlie Gordon (the great grandson of William Grant, the company founde), asked me to help make a new gin. It was slightly surprising as back then, no one was really playing around with gin – it was quite an unloved category. There were just a handful of gins on the back bar and people weren't really drinking gin anymore.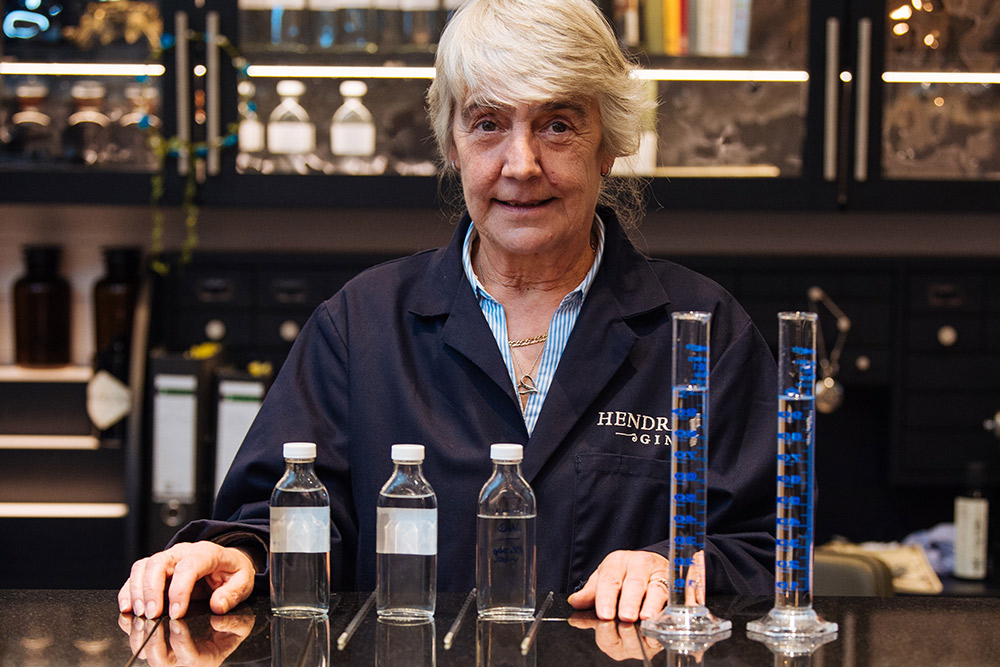 But gin has this incredible history. It used to be so very popular and Charlie could see a time when people would fall in love with gin again. He was very clear in what he wanted: he wanted a bold new kind of gin with real character and flavour. He wanted it to include rose and cucumber – you can't get more quintessentially British than rose gardens and cucumber sandwiches! And he wanted to use these two stills he'd bought at auction back in 1966, a rare Carterhead still from 1948 and a vintage Bennett pot still that dates all the way back to 1864. When I eventually do retire, I'm going to take that one with me, it's my baby!
So, with that pretty tight brief, I got on with figuring out how to bring all those elements together to create the round flavour profile of Hendrick's. And 22 years later, I'm still making it using the same recipe in the same 500 L small batches, and continuing to experiment all the time. I'm really lucky to have the freedom to create whatever takes my fancy really, and am positively encouraged to do things differently.
What was your idea when you started? What did you want to do differently than others?
Lesley Gracie: Well, the idea for Hendrick's wasn't mine, it was Charlie's. I created the recipe though. Charlie was very clear we needed to do everything differently if we were to succeed. We didn't need to be constrained by convention or limited to categories. We just needed to make a characterful gin that was truly different than what was out there at the time.
In terms of what we did differently, infusing rose and cucumber was a pretty wild idea back then, but it totally worked. It meant we wouldn't be a London Dry Gin, as we'd need to infuse the essences after distillation to retain the fresh, green, vibrant notes of the cucumber and the floral delicacy of the rose, but that didn't bother us. It was more about creating the round flavour I was looking for rather than keeping within any category boundaries.
The way we distil Hendrick's is pretty different too. We use the same 11 dry botanicals in both the Carterhead still and the Bennett still, but surprisingly they produce entirely different distillates. The Carterhead gives a light, fragrant distillate and the Bennett still, an intensely rich distillate, so when you marry them together you get something that is both light and complex. Plus, the additions of rose and cucumber give it that green, freshness and floral notes for a final flourish.
It's certainly not the easiest way to make a gin or the most efficient, but it's an odd decision that really paid off and it's what gives us our distinctive character. I wouldn't change that for the world.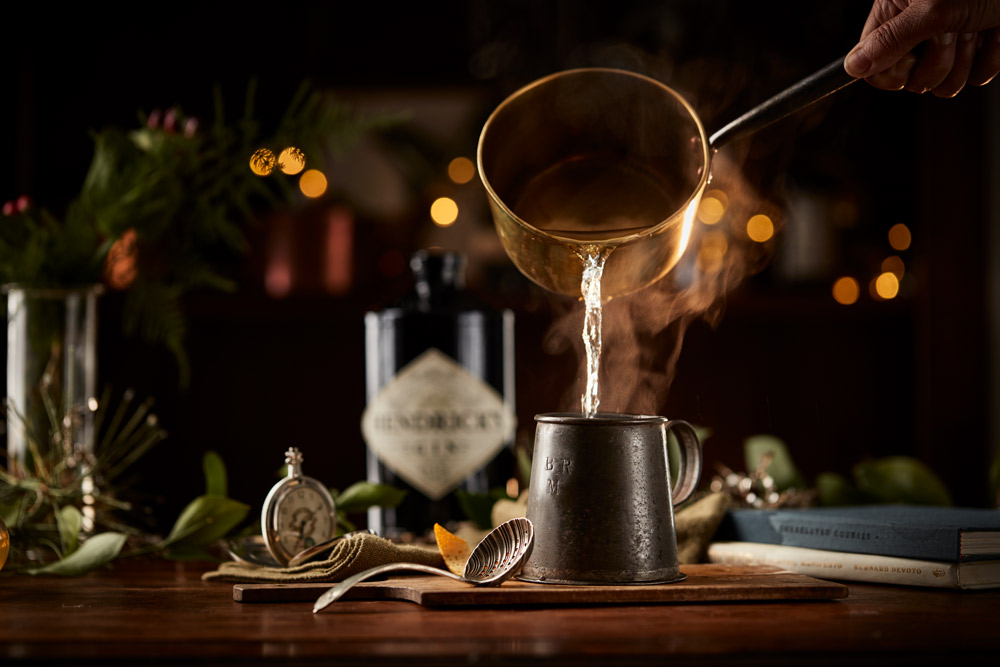 Which decision or which product are you particularly proud of? Were there things that you would do differently in retrospect?
Lesley Gracie: I'm most proud of our original Hendrick's recipe. To see how much people have grown to love Hendrick's and how many new people it has brought into the gin category is pretty amazing. I still get a buzz whenever I see someone take a bottle of Hendrick's off the shelf in a store and think 'wow, I made that.'
Not everyone knows this, but our original Hendrick's Gin is the basis of all of our product innovations. Each of the Cabinet of Curiosities limited edition launches, like Hendrick's Midsummer Solstice for example, uses Hendrick's Gin as the base. Then I layer atop another mix of botanicals that help tell a certain story or recreate a memory or a feeling I have.
I'm not really one for regrets – regrets don't change anything, so there's no point in my mind. I'm happy with Hendrick's Gin as it is. It's gone on to do amazingly well and it seems plenty of other people are keen on it too!
Where do you get your ideas for taste and the design from?
Lesley Gracie: I take a little inspiration from everywhere really – the places I go, the people I meet, the things I touch and see and smell. Scent is such a powerful sense, it can really transport you and take you back in a way that's quite magical.
For me, the start point of all new releases is not this new flavour or that, it's some sort of memory. I try to create a feeling or sensation I've had before in a gin using a blend of different botanicals to tell that story or evoke that memory.
I do love trying new botanicals. I'm a bit of a geek really and I often walk around botanical gardens or just outdoors and touch and smell everything I see. I have these two hothouses at the Hendrick's Gin Palace where I can grow with different botanicals, both tropical and Mediterranean, and then experiment with them in my lab using different flavour combinations to see what works.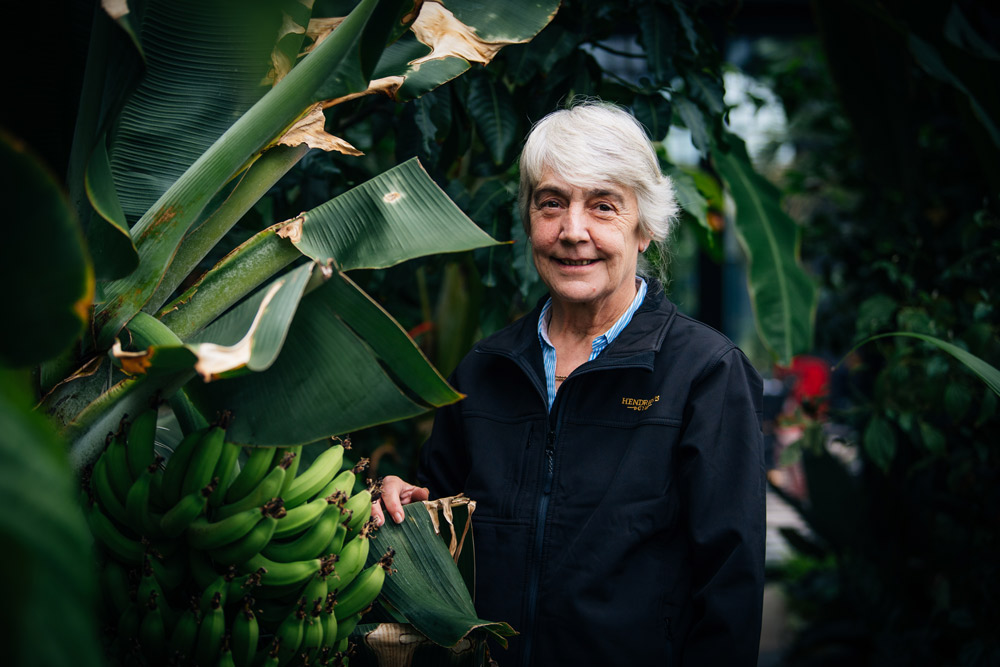 I have nothing to do with the design though, that's all the marketing team. And it's probably a good job too. I remember the first time I saw the bottle for Hendrick's and I was horrified that it was this dumpy, dark thing, rather than the clear elegant bottles that were all the fashion at the time. But I have to hand it to the marketing team, they're really fantastic. Whenever you walk into a bar or a shop, you can spot Hendrick's a mile off. It's a very distinctive bottle. I focus on making the gin and leave the design and marketing stuff to the experts.
How does it feel to be part of the Hall of Fame? Does the award affect your work?
Lesley Gracie: I couldn't quite believe it at first, to be honest. I thought it was one of my team playing a trick on me! But it was true and I'm really honoured to be recognised like this. The gin industry is full of the most incredible people and I genuinely love being a part of it. But will it change me or my work? No, not likely. The next day, I was back at work as normal.
Did you think of quitting after this great success?
Lesley Gracie: Goodness, no. While I'm truly honoured by the award, I've got plenty more experiments in my cabinet to release and many more ideas in my head. There's plenty of creative energy lea in me yet … just you wait and see!
Looking ahead, what are your plans for this year? Maybe a new edition of Hendrick's?
Lesley Gracie: I've been playing around with quite a lot of things up in my lab during lockdown and will have a host of new ideas that will be released when the time is right. But we only ever release one limited edition from the Cabinet of Curiosities at one time before replacing it with another of my experiments. You'll have to wait and see what's next … but I can guarantee it will be quite different from the last.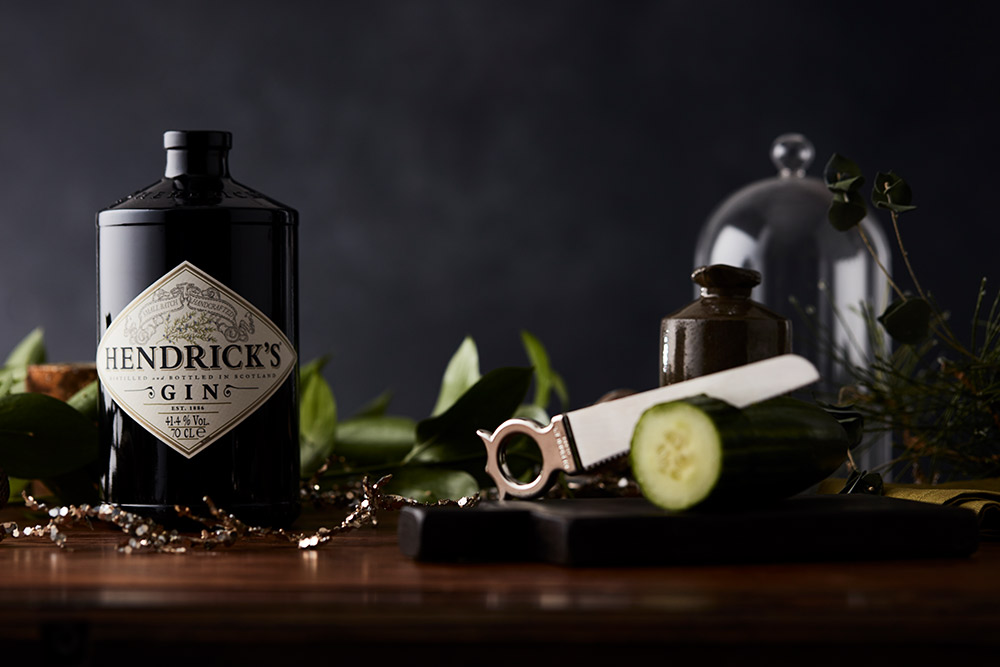 How do you like to enjoy your Hendrick's Gin?
Lesley Gracie: For me, I usually go for something simple that lets the botanicals in Hendrick's gin shine through. I also love flowers and am quite partial to Elderflower in drinks, which is one of the botanicals in Hendrick's actually. There is a drink the guys make for me which mixes Hendrick's with elderflower and soda water. I really love it – it's simple, elegant, balanced and floral and really refreshing on a warm day or just at the end of a day. I used to ask for it so much they named the drink after me, so it's been christened The Lesley Gracie.
Is there a special German gin that you like?
Lesley Gracie: I always like tasting new gins on my travels, especially those that use locally grown ingredients that are special to the area. There are plenty of great quality gins in Germany now made with real consistency. I quite like Berliner Brandstifter, which is distilled with botanicals that are grown on a small farm in the Berlin area. The floral notes on the nose follow through on the palate with real elegance.
Hendrick's Gin | hendricksgin.com | facebook.com/hendricksgin | instagram.com/hendricksgin
+++ We thank Lesley Gracie for the open and very interesting interview and wish her continued success! If you have an interesting brand, then we should talk. Just send us an email with the subject "about-drinks interview" to redaktion@about-drinks.com – we look forward to hearing from you! +++
https://www.about-drinks.com/wp-content/uploads/2021/04/aboutdrinks_Interview-Hendricks_20210408-1.jpg
630
1200
Redaktion
https://www.about-drinks.com/wp-content/uploads/2019/12/logo-ad-680.png
Redaktion
2021-04-08 16:01:30
2021-04-08 16:01:30
Hendrick's: Lesley Gracie on her journey into the industry, gin and her love of experimentation