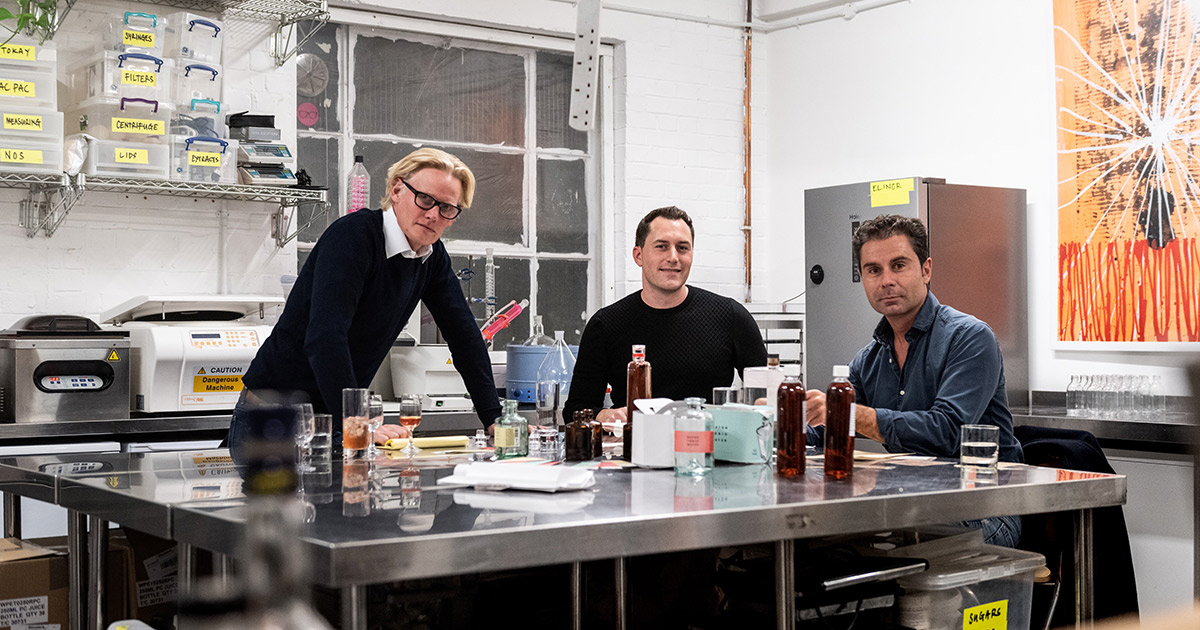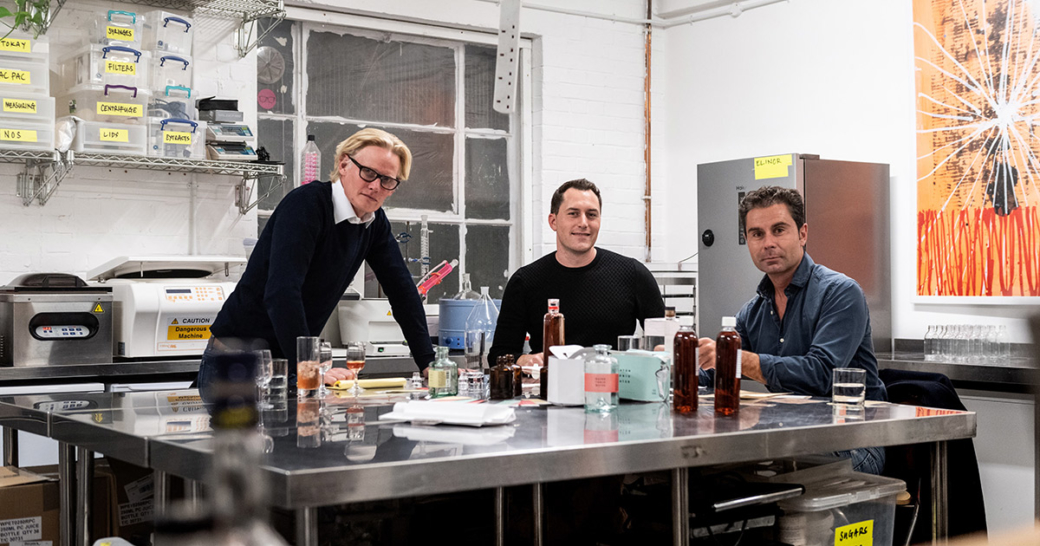 Brand, Courage, and Swiftness
Curius launches to disrupt the drinks industry
Curius is a new beverage producer launched to disrupt how drinks brands are created, managed, marketed and distributed across global markets by focusing on three key pillars – Brand, Courage, and Swiftness. With three innovative launches already planned for 2022, Curius will draw on their motto "curiosity with a purpose" and apply the lessons of the three founders' experience across fashion, beauty, design and technology to create and launch unique products with a purpose.
Founded by industry veterans Alexander Curiger, Mats Olsson and Juan Carlos (JC) Maroto Jara, Curius will offer a long-overdue value proposition by fearlessly mixing disciplines and looking critically at approaches in other industries and territories to craft the most effective brand advocacy and tailored RTM. Committed to only launching products with a purpose, they hope to act as a breath of fresh air in the current ecosystem of the drinks business.
Having discussed ideas and brainstormed together for years, the pandemic created the opportunity to finally bring Curius to life. The trio realised they had a common aim – to drive change in an often stagnant, backwards-looking drinks industry – and this was a now or never moment.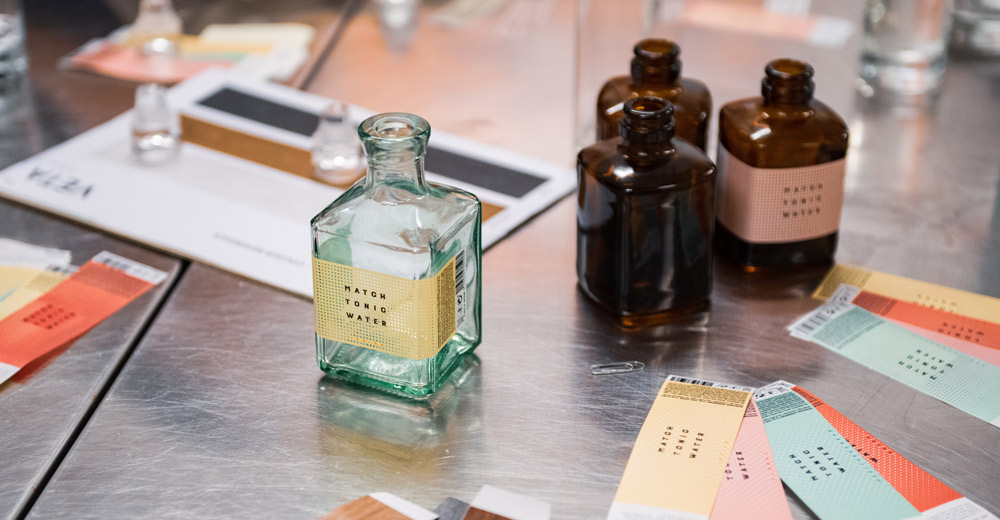 Alexander, who is also the founder of DRINKS – the leading beverage distribution company in his native Switzerland and recently launched in Germany – will head up innovation within e-commerce and logistics.
Mats will utilise his 15 years' commercial experience working with premium beauty and FMCG brands across Europe, the UK and Latin America, including Yves Saint Laurent and Pernod Ricard leading the growth of Absolut Vodka. In particular, he will draw on the beauty industry's brand-led approach to launch meaningful products that are built to last.
JC is one of the industry's leading marketers, whose previous brand creation credits include Gin Mare and Matusalem Rum. His custom-made approach to strategy means each brand will benefit from a perfectly tailored approach to market segmentation.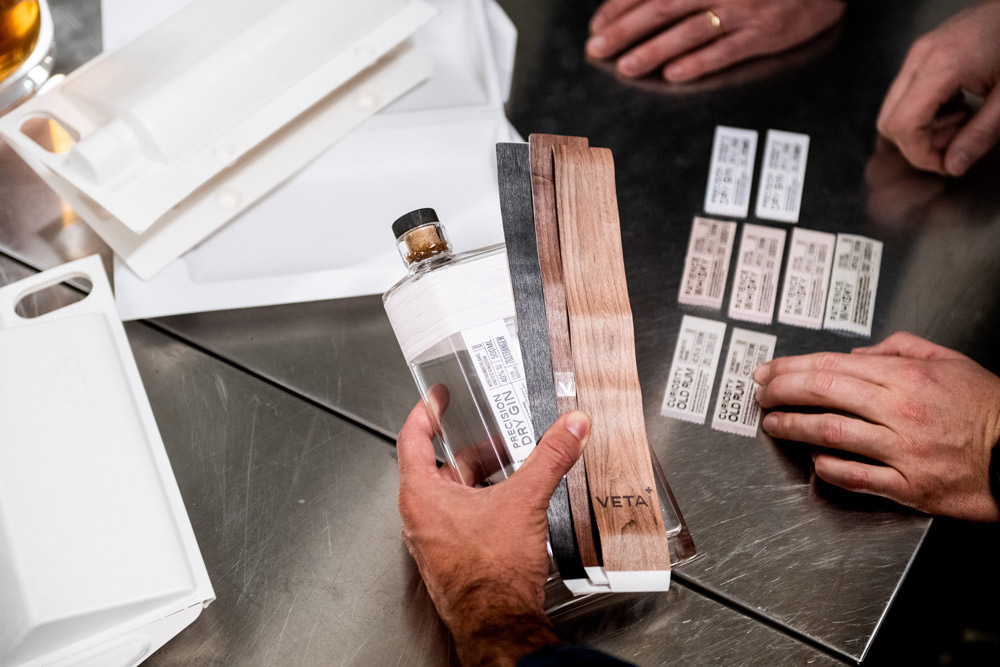 Alexander Curiger, Co-Founder, said: "The distribution of spirits and beverages is changing. Five years ago, there were far fewer distributors and brands. Now everything gets inflated, whilst distributors don't have a focus on a single product and brand owners demand more than ever from them. We want to create brands that can still thrive in such an environment."
Mats Olsson, Co-Founder, added: "When I left beauty for drinks, I noticed how differently the two worlds look at products and consumers. Beauty leads with brand association, whilst drinks lead with products and production. There's no reason to keep doing things the same way, simply because it's always the way it has been done. We're not afraid to take inspiration from the dynamic worlds of fashion and beauty to be bolder and braver."
Juan Carlos (JC) Maroto Jara, Co-founder agrees: "Our mission is to bring a new format of brand building to the industry. We're working from a more fashion-like perspective and differentiating between a more "pret a porter" approach for everyday, and "Haute couture" for more specialist products. There is a paralysis in the industry which needs to reinvent itself. Covid-19 has brought about digitalisation processes, but scratch beneath the surface and there's no real change in business culture."
Further information: https://curius.com/
Source: Curius
https://www.about-drinks.com/wp-content/uploads/2022/03/Curius-Team.jpg
630
1200
Redaktion
https://www.about-drinks.com/wp-content/uploads/2019/12/logo-ad-680.png
Redaktion
2022-03-31 09:46:43
2022-03-31 09:49:25
Curius launches to disrupt the drinks industry