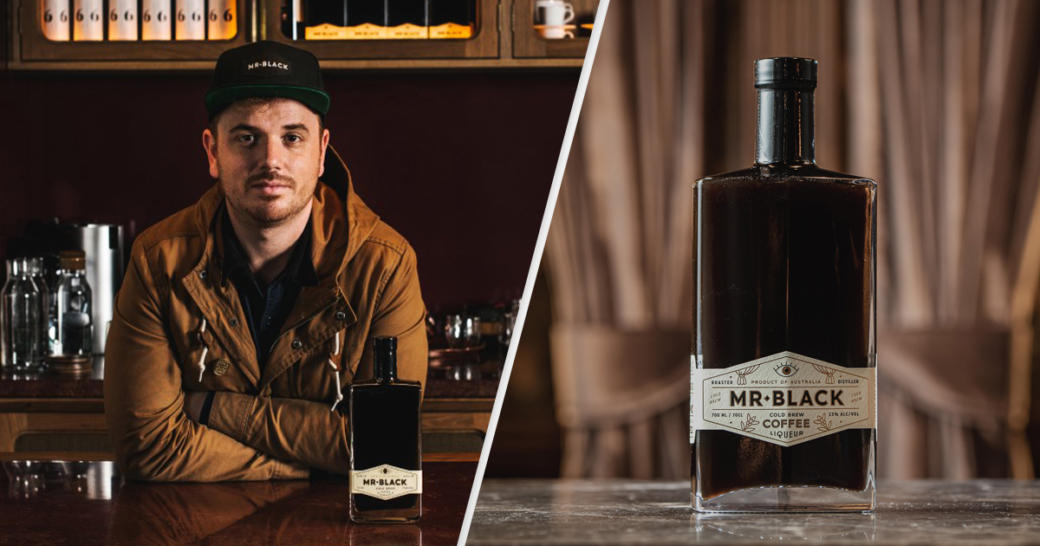 From Australia
"Craft Coffee for the Night": Founder Tom Baker about his Mr Black Coffee Liquor
"For some, coffee is more than caffeine. It's a religion. A ritual. It's our culture. And if it's yours, this is for you." Mr Black Roasters & Distillers was founded in 2013 by award-winning distiller Philip Moore and coffee lover and creative Tom Baker in Australia. There, where coffee – like in many places around the world – is more than just a hot beverage. Rather, coffee means culture, aesthetics, and community. Mr Black has managed to translate just that into a spirit – Mr Black Coffee Liquor. Having already been successful in 2020 with online-only distribution in Germany, the brand is now taking a broader approach to distribution and has teamed up with Perola to do so. 
about-drinks spoke to Tom Baker, Managing Founder of Mr Black, about the origins of the brand, the production of the liqueur, the distribution in Germany and his top three cocktail recipes.
How long has Mr. Black been around?
Tom Baker: A bit over 8 years.
Where did the idea for a coffee liqueur come from? Did you have any previous contact with the beverage or spirits industry?
Tom Baker: The short answer is I met a guy (now my business partner, Philip Moore) who is one of the most obsessive distillers in the world. We both bonded over a shared love of good coffee.
So we decided we should do something about how atrocious most "coffee" liqueurs were in 2013: sticky, fake, sweet. Previously, I had worked as a creative consultant in the liquor and coffee industries.
Where is the liqueur produced?
Tom Baker: Mr Black is made at our distillery in Erina, New South Wales, Australia. It's an hour's drive north of Sydney.
What ingredients do you use?
Tom Baker: Specialty-grade coffee, wheat vodka, sugar, filtered water. That's it. Sounds easy to make, but it's taken nearly a decade to perfect.
How much caffeine does it contain?
Tom Baker: A 30 ml measure of Mr Black has between a quarter to a third of a cup of coffee. So some, but not enough to ruin your sleep.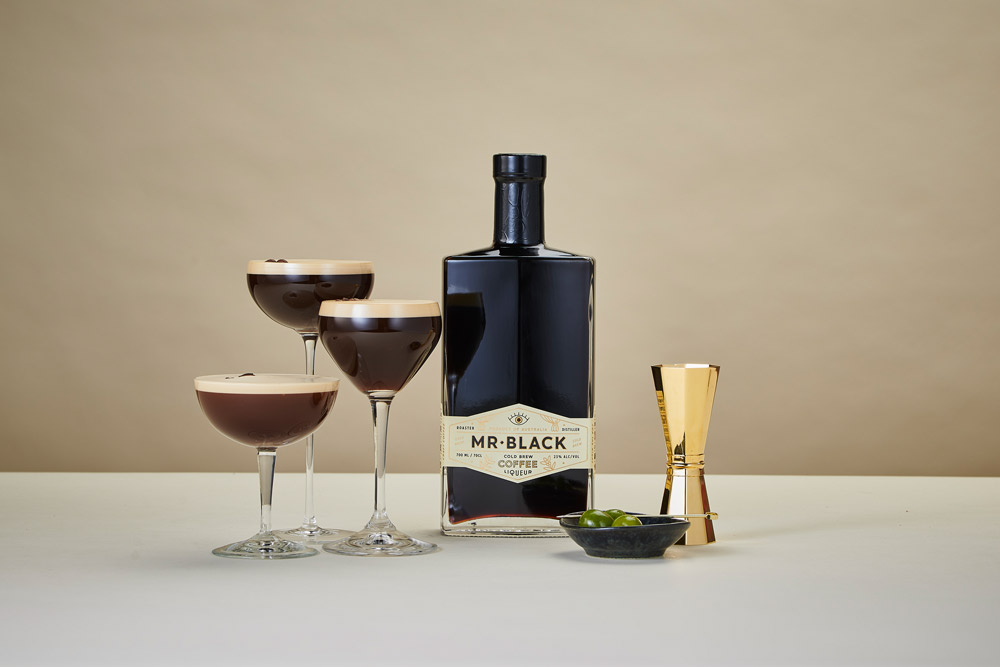 "Craft Coffee for the Night": What target group are you addressing with the product?
Tom Baker: We're the coffee for cocktail lovers, and the coffee for spirt drinkers. If you like a cocktail, or just enjoy drinking spirits, Mr Black will be right up your street.
Through which distribution channels is Mr Black marketed in Germany? Since when has it been on the market here?
Tom Baker: During the height of the pandemic in July 2020 we decided to test the market by introducing Mr Black online only, via Tastillery and Amazon. Results were really good – we sold a lot of Mr Black to coffee loving Germans.
A year and a half later, we felt the time was right to move Mr Black into broader distribution, but we really worked to find the right partner.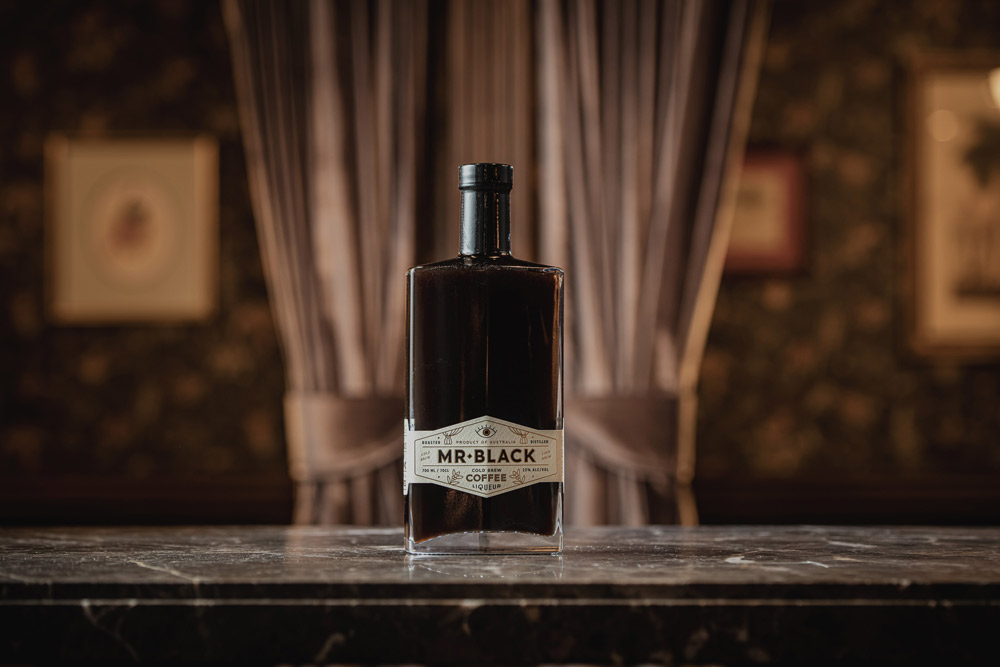 How did the cooperation with Perola come about? What do you hope to gain from it?
Tom Baker: We were looking for a distributor that had a strong track record of building brands; a complimentary portfolio; a good understanding of selling craft spirits and ambitious growth plans. We are excited about establishing Mr Black to on German market with Perola.
If you want to try for yourself: Mr Black is also suitable for cocktails. Tell us your top 3 recipes!
Tom Baker: My three favourites would have to be a Cold Brew Old Fashioned (equal parts Mr Black, Rye with a dash of bitters), an Espresso Martini (60 ml Mr Black, 30 ml Espresso, shaken) or a Coffee Negroni (30 ml Mr Black, 30 ml Gin, 30 ml Campari, stirred).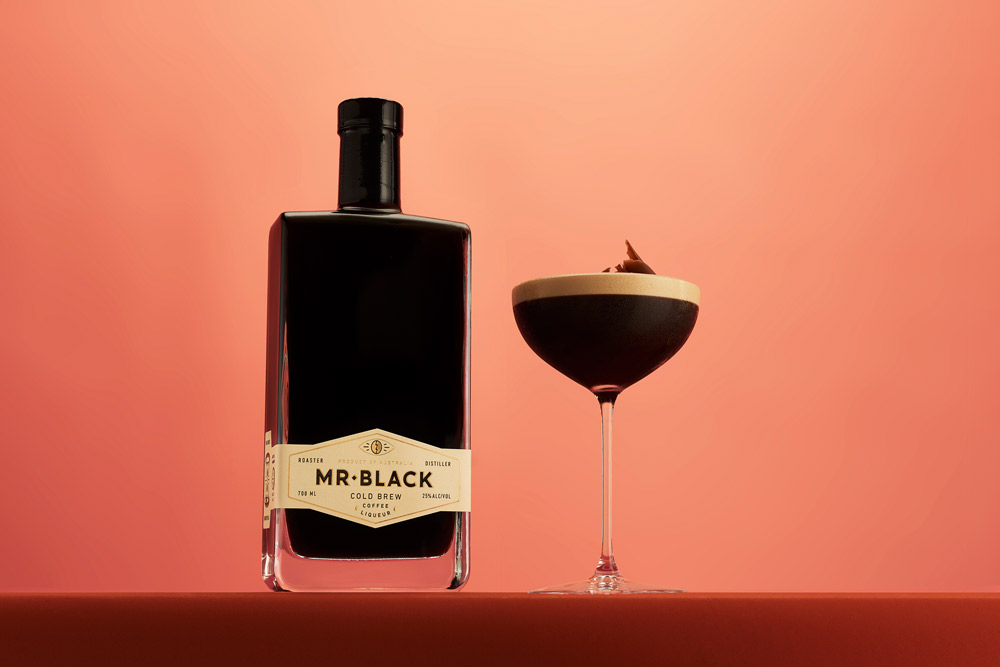 By the way: From December 10th to 24th, Perola is hosting Coffee Cocktail Weeks with Mr Black on Instagram. Every day, a different mixologist / cocktail blogger posts a drink with Mr Black on his profile. The whole thing can be seen as a story highlight on Perola's Instagram page – and remixed, of course. 
Mr Black | mrblack.co | facebook.com/mrblackspirits | instagram.com/mrblackspirits
Perola GmbH | perola.eu | facebook.com/perolagmbh | instagram.com/perola_finespirits
+++ We thank Tom Baker for the open and very interesting interview and wish him continued success! If you also have an interesting brand, then we should talk. Just send us an email with the subject "about-drinks interview" to redaktion@about-drinks.com – we look forward to hearing from you! +++
https://www.about-drinks.com/wp-content/uploads/2021/12/Mr-Black-Teaser-1.jpg
630
1200
Redaktion
https://www.about-drinks.com/wp-content/uploads/2019/12/logo-ad-680.png
Redaktion
2021-12-14 14:12:02
2021-12-16 14:10:57
"Craft Coffee for the Night": Founder Tom Baker about his Mr Black Coffee Liquor