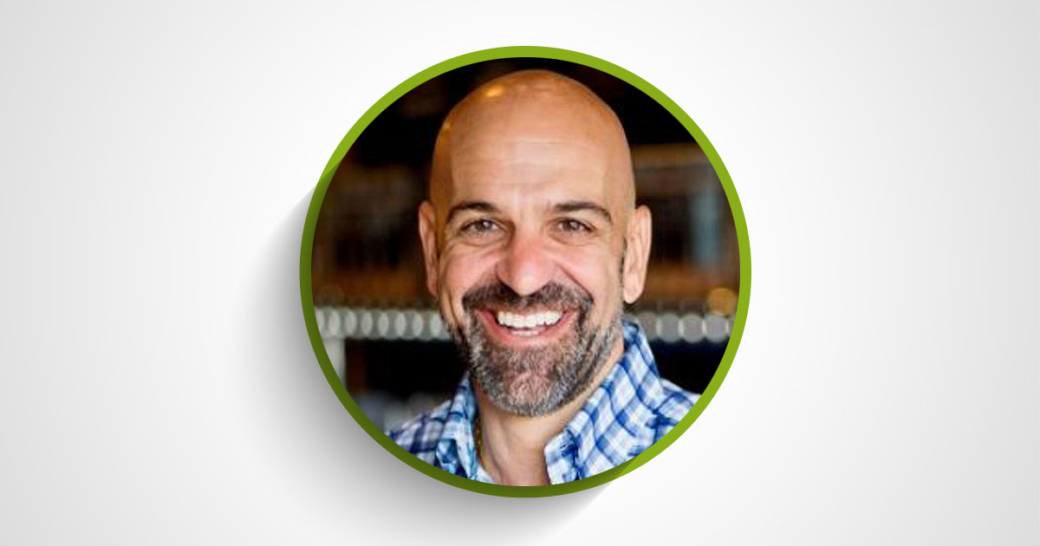 People
Anheuser-Busch Names Andy Thomas President of its Brewers Collective Business Unit
Anheuser-Busch (A-B) announced Andy Thomas is appointed President of A-B's Brewers Collective Business Unit, effective immediately.
Thomas, a veteran of the U.S. beer industry, joined A-B in 2020 following the company's expanded partnership with Craft Brew Alliance, where Thomas served as CEO and oversaw breakout growth of key craft brands including Kona Brewing Co. and Omission Balanced Brewing. As President of Brewers Collective, he will lead the overall commercial strategy supporting the company's national and regional craft brewery partners across the U.S. Andy will join A-B's Management Committee and succeeds Marcelo "Mika" Michaelis, who has been appointed President of Labatt, AB InBev's affiliate in Canada.
Prior to his role as CEO at Craft Brew Alliance, Thomas spent 12 years at Heineken, working with brewers and beers in more than 55 countries, including serving as President & CEO of Heineken USA from 2005 to 2007. Since joining Anheuser-Busch in 2020 he has been an integral part of Brewers Collective's success, serving as GM of Kona Brewing Co., Omission Balanced Brewing, and overseeing the company's east regional craft breweries: Appalacian Mountain Brewery, Blue Point Brewing Co., Cisco Brewers, Devils Backbone Brewing Co., Platform Beer Co., Veza Sur Brewing Co., Wicked Weed Brewing, and Wynwood Brewing Co.
"Building amazing brands for the right consumers on the right occasions is at the core of who we are at Anheuser-Busch and will remain a top priority moving forward," said Brendan Whitworth, CEO of Anheuser-Busch. "Andy's appointment reinforces this commitment. His deep understanding of craft beer drinkers, strong relationships within the craft community, and proven track record driving long-term growth will help accelerate our momentum and the growth of the overall craft category."
"It is an incredible honor to be named the next President of A-B's Brewers Collective," said Andy Thomas. "My passion for the craft beer industry and my belief in a culture of collaboration, combined with the strong bonds I have forged with our amazing craft partners, makes this opportunity incredibly special. I want to congratulate Mika on his move to Labatt and thank Brendan for his support. I am confident that together with our wholesaler partners we will continue delighting craft beer drinkers by driving even more innovation and growth within the craft segment."
As part of Anheuser-Busch's broader efforts to better align its commercial teams and operations, Andy and the Brewers Collective team will report to Kyle Norrington, U.S. Chief Commercial Officer.
"The continued success of Brewers Collective is essential to our overall commercial strategy," said Kyle Norrington, U.S. Chief Commercial Officer, Anheuser-Busch. "As consumer tastes and preferences evolve, I look forward to working with Andy as we double down on our craft portfolio to provide a diverse mix of high-quality, premium craft options for all customers."
"The success of Brewers Collective has been driven by a shared commitment by A-B and each of its craft partners to consumer-first innovation, supporting our local communities, and a willingness to go above beyond to deliver the next big thing in craft," said Ryan Guthy, Founder and President, Wicked Weed Brewing. "We're thrilled to see Andy stepping into this role and look forward to taking our partnership to the next level."
"As a proud partner of Anheuser-Busch for more than 56 years, we are looking forward to the next chapter of great success in delivering premium craft brands to our consumers." said Jay Doll, Vice President, Doll Distributing. "Our customers demand the highest quality premium products and under Andy's leadership that is excactly what we will continue to deliver."
About Anheuser-Busch
For more than 160 years, Anheuser-Busch has carried on a legacy of brewing great-tasting, high-quality beers that have satisfied beer drinkers for generations. Today, we own and operate more than 120 facilities, including breweries, wholesaler distribution centers, agricultural facilities and packaging plants, and have more than 19,000 colleagues across the United States. We are home to several of America's most recognizable beer brands, including Budweiser, Bud Light, Michelob ULTRA and Stella Artois, as well as a number of regional brands that provide beer drinkers with a choice of the best-tasting craft beers in the industry. From responsible drinking programs and emergency drinking water donations to industry-leading sustainability efforts, we are guided by our unwavering commitment to supporting the communities we call home. For more information, visit www.anheuser-busch.com or follow Anheuser-Busch on LinkedIn, Twitter, Facebook and Instagram.
About Brewers Collective
Brewers Collective, the craft business unit of Anheuser-Busch, is on a mission to energize how people view, consume and experience beer by sharing our joy of brewing. We have an unwavering devotion to our beer, breweries, people and communities, and are on a continued pursuit of making the next beer our best one yet. We believe that quality is not an exception, innovation is a standard, and that everyone is welcome within the world of beer. A-B's Brewers Collective encourages everyone to drink responsibly, hydrate and get a safe ride home when needed.
Source: Anheuser-Busch
https://www.about-drinks.com/wp-content/uploads/2021/12/anheuser-busch.jpg
630
1200
Redaktion
https://www.about-drinks.com/wp-content/uploads/2019/12/logo-ad-680.png
Redaktion
2021-12-15 13:06:31
2021-12-15 13:06:31
Anheuser-Busch Names Andy Thomas President of its Brewers Collective Business Unit