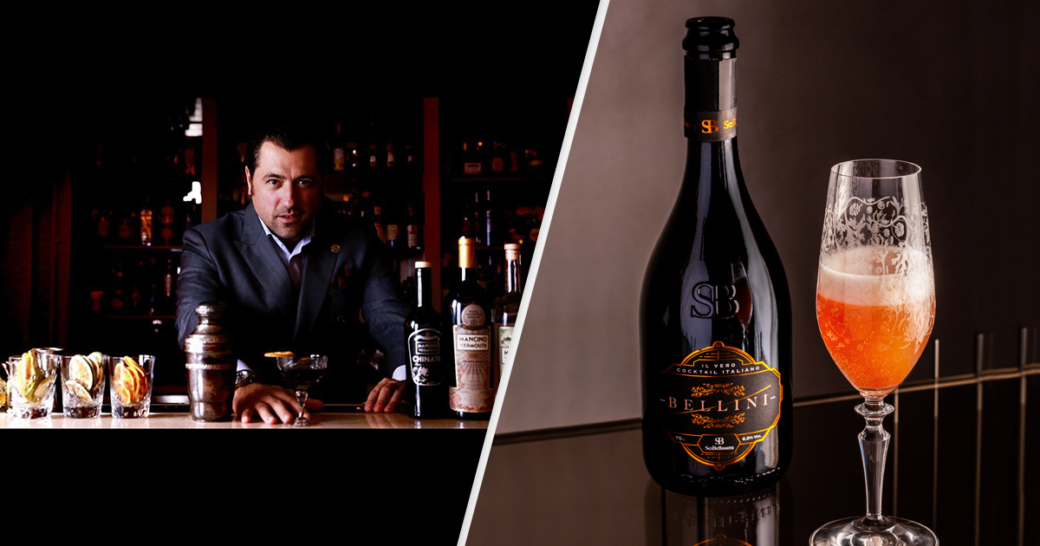 Mancino, Rinomato and Sei Bellissimi
By tradition and passion: Giancarlo Mancino about his brands
Originally from Italy, Giancarlo Mancino dedicates his life to the bar and beverage culture. He is one of the most awarded and respected bartenders in the world, has traveled around the world to work and learn new things. He researches aperitivo culture and works as a consultant. In 2012 at Bar Convent Berlin, he introduced his own Mancino Vermouth, and other products followed – such as Rinomato and Sei Bellissimi.
In this interview, Giancarlo Mancino talks about his path into the industry and shares his understanding of aperitivo. He also reveals where his products are available in Germany.
First of all: Please tell our readers your name and your profession!
Giancarlo Mancino: My name is Giancarlo Mancino and I am first of all a bartender, as well as the brand owner of Mancino Vermouth, Rinomato & Sprezza , which is a collaboration with my US Partners Fasel Shenstone, Bocktailed, my tailored bottled cocktails platform and the mind behind SeiBellissimi.
How did you come to the beverages industry?
Giancarlo Mancino: I started at a very young age as a bartender, one of my first important role has been surely in London. But my curiosity and passion led me to start traveling the world and starting my own consultancy firm called Giancarlo Bar and eventually starting my research of the Aperitivo culture and history, until I finally launched my own Vermouth in 2012 at the BCB in Berlin.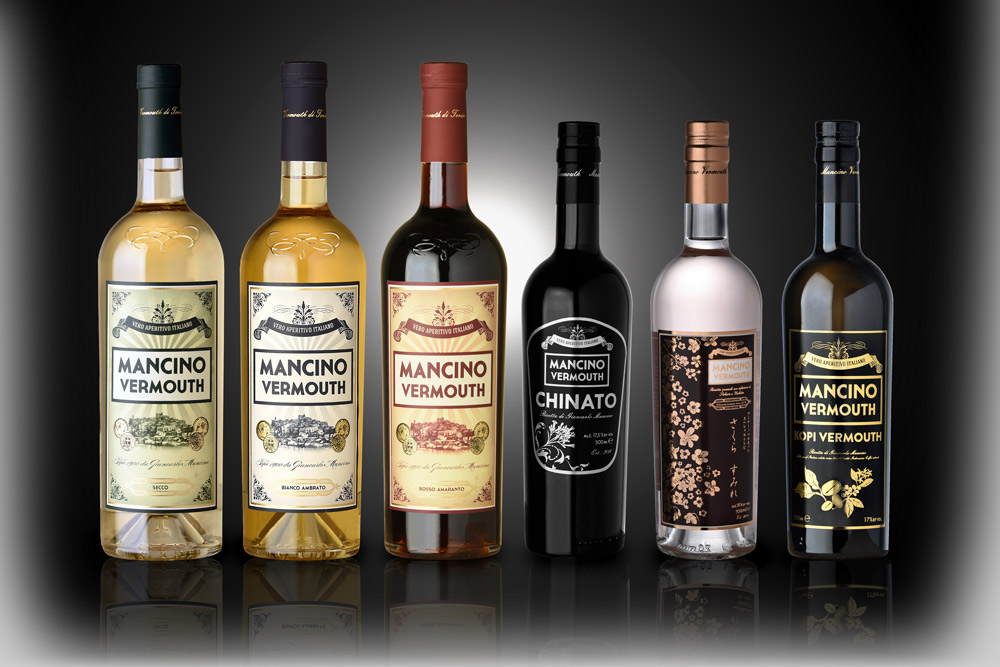 What services do you offer?
Giancarlo Mancino: As a consultant I develop the whole Beverage program to point A to Z, which means: Bar layout and design, concept, drink program, coffee and tea program, trainings, and everything that has to do with the development of a bar. Talking about my products, I am always very kneen to go into a deep explanation about the whole history and cuture behind them, so my trainings a with professionals and consumers are as well part of my day to day service. As well for the creation of a tailored product with my Bocktailed platform, where I have the chance to develop an actual branded product for my clients: from a liquor to an amaro and of course a personalised bottled cocktail.
Mancino Vermouth, Rinomato Aperitivo and Sei Bellissimi – what do aperitifs mean to you?
Giancarlo Mancino: "Aperitivo" means traditions, and traditions means memories and passion. I've always put into my products all my knowledge and my truly Italian heritage. This category is always growing as we all know, but it's still not very understanded. Every single product from a Vermouth to an Aperitivo, from a Bitter to a Sparkling Cocktail, they all incorporate a different story, and my goal is to tell them all.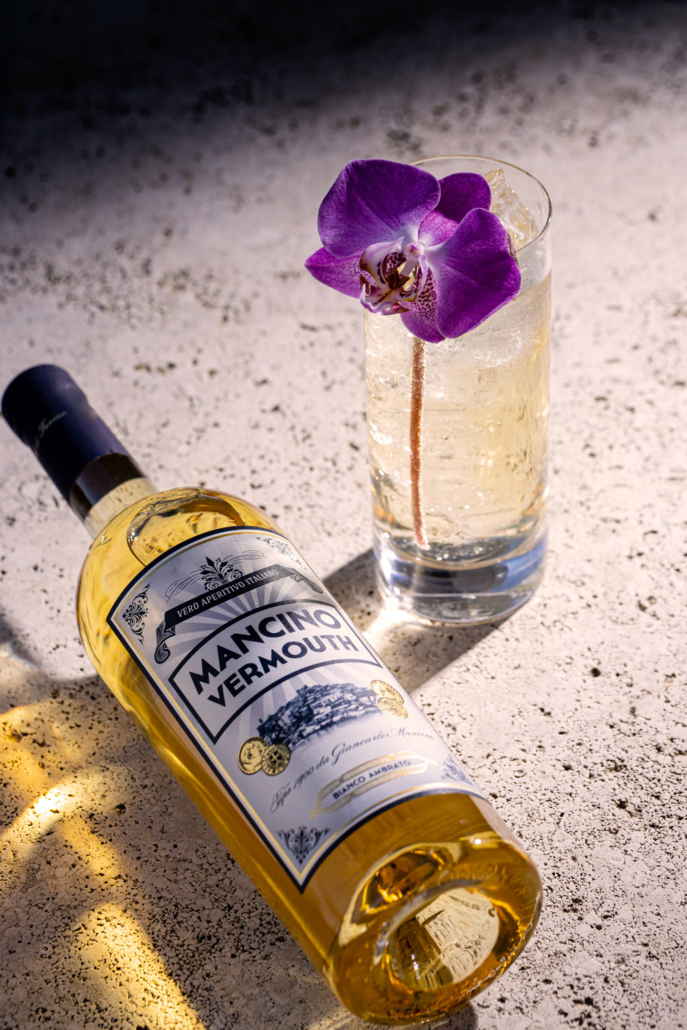 How did you come to develop Mancino and Rinomato?
Giancarlo Mancino: Talking about Mancino Vermouth, I started with my wife helping me carry the bottles to do.
I did everything by myself, I have no partners, I just rolled up my sleeves and believed in the project. First of all, I found a artisan company in Piedmont, active since 1957: I immediately saw its potential and convinced myself that I had the opportunity to try one of my recipes, improving it more and more as well as improving the production methods. Traditional, yes, but with some technologies that allow an excellent result.
We started with a range of three products: the Mancino Vermouth di Torino Secco, Bianco and Rosso. But our unstoppable willing of bringing around the traditions, but with an eye to the future, has taken us surely to new frontiers with our Mancino Sakura and the Mancino Kopi, two "new world" product that talks about my passion both for Japan and of course, south of Italy.
The Rinomato range was developed later on, together with my partner Fasel Shenstone in US. We both dreamed to bring back to life the old school and original Aperitivo, fresh and light, and so we started the production in the same facility and with the same qualitative botanicals that I use for the Mancino Vermouth range. We had an amazing success and we decided to produce an Americano, which is unfortunately another very unknown and probably underrated category, but for us, having in our portfolio such an amazing product as this wine based aperitif rich of Gentian and citrusy notes, was very important to keep the truly Italian traditions. And our last creation, has finally been our Rinomato Bitter Scuro, an extraordinary bitter which is really taking some of the most authentic and classic recipes to the next level.
For Sei Bellissimi you worked with Castello Monte Vibiano. How did it come to that co-work?
Giancarlo Mancino: It's actually a funny story. Castello Monte Vibiano was already involved in the distribution of a product similar to the Bellini. One day I was having dinner with Lorenzo, the owner of Castello Monte Vibiano, and he asked me to create a new Bellini just for them. At that moment I thought: why just create a sparkling cocktail when you can create a range of six different sparkling cocktails?
This is how Sei Bellissimi (which means "Six Beautifuls") was born. For now we have just launched the Bellini and the non-alcoholic version Bellino, but soon Puccini Raspini Rossini Tintoretto and Mimosa will also arrive.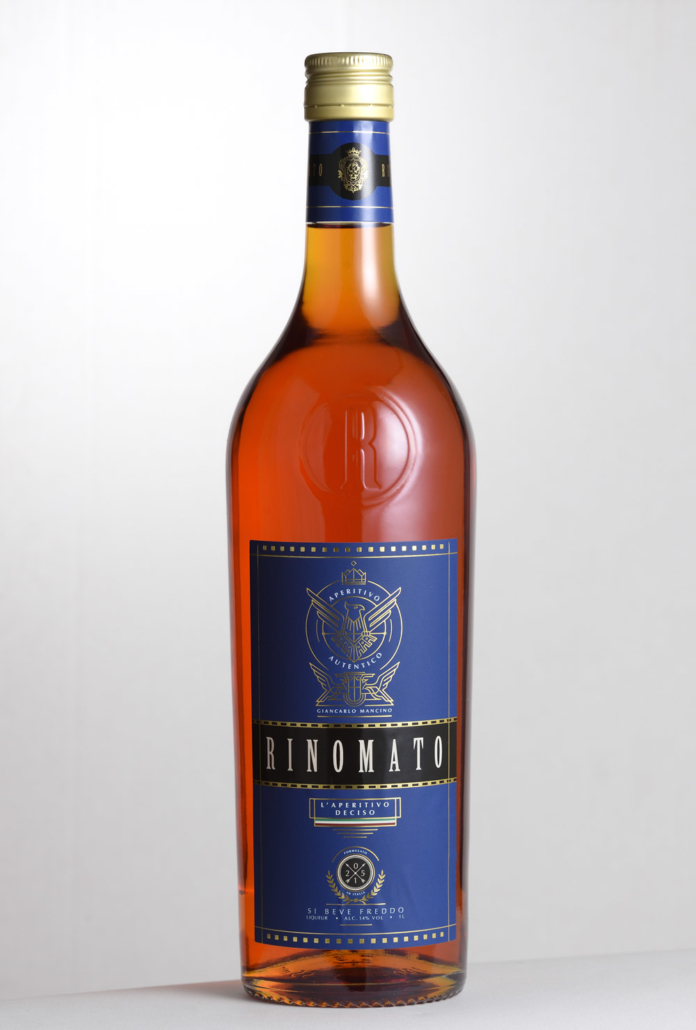 What is special about the products?
Giancarlo Mancino: This project leads to a rediscovery of a tradition of Italian sparkling cocktails that was gradually being lost. But in creating it we started a modernization of the final product, also choosing new production techniques. That's why we love to talk about "remastering", because we thought of a product that could bring back to life a category of forgotten beverages and also we have created something that in its simplicity and authenticity fits perfectly in this new hera and its new trends: sparkling, ready to drink, low sugar, vegan, low abv, fruity, young and yet classic, modern but with an aftertaste of yesteryear. Basically all you need, in the same bottle!
What is the best way to enjoy the spirits Sei Bellissimi?
Giancarlo Mancino: The best way to enjoy it would be to sit with some friends, during an aperitif or -why not?- a brunch, uncork the bottles and pour the liquid into chilled glasses. Simple as it is. But we also thought of a product that could be used as a complementary for a drink in a cocktail bar, as a spritz style served with ice and a fresh fruit slice, or perhaps as a top up for a drink that needs a sparkling kick.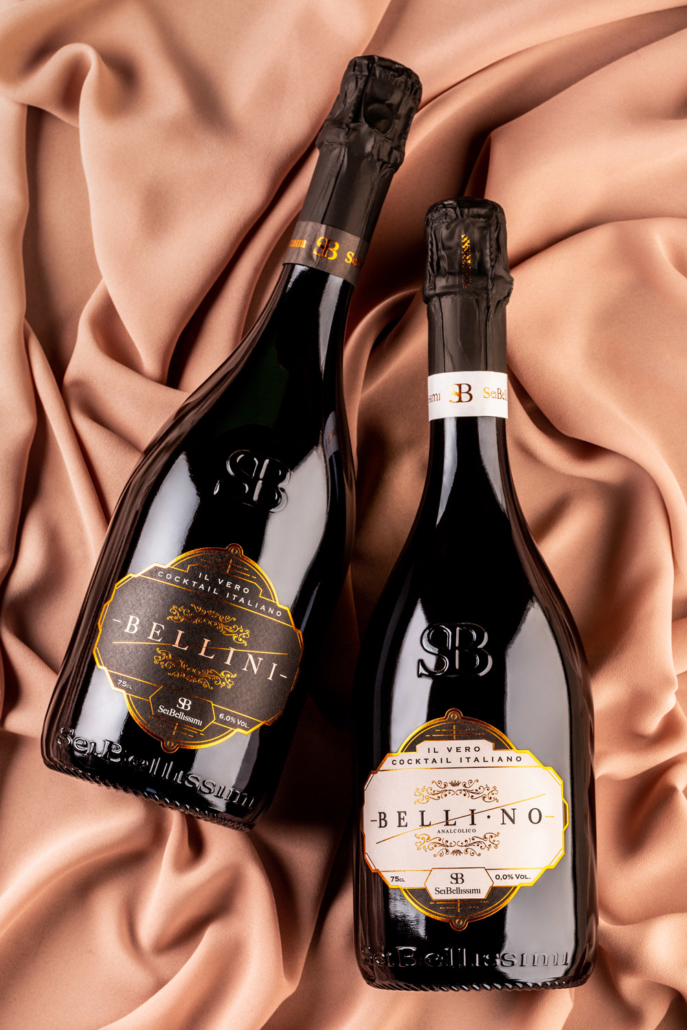 Where are the products available in Germany?
Giancarlo Mancino: Perola GmbH is the exclusive importer of the brands for Germany. Mancino, Rinomato and Sei Bellissimi can be found online, in well-stocked food retailers and specialist stores, and of course in upscale restaurants.
What are the plans for the rest of the year?
Giancarlo Mancino: For now the focus is on consolidating the role of Mancino Vermouth and Rinomato around the world, and on building the new distribution network for Sei Bellissimi. But I must confess that my head always works thinking about new ideas and new projects, and I hope to be able to realize all of them. To tell you one: I also have a book in mind, but that's another story.
Giancarlo Mancino | giancarlomancino.com | facebook.com/mancinogiancarlo
Perola GmbH | facebook.com/perolagmbh | instagram.com/perola_finespirits
+++ We thank Giancarlo Mancino for the open and very interesting interview and wish him continued success! If you have an interesting brand, then we should talk. Just send us an email with the subject "about-drinks interview" to redaktion@about-drinks.com – we look forward to hearing from you! +++
https://www.about-drinks.com/wp-content/uploads/2021/05/aboutdrinks_Interview-Template_1200x630_Belli-No.jpg
630
1200
Redaktion
https://www.about-drinks.com/wp-content/uploads/2019/12/logo-ad-680.png
Redaktion
2021-05-05 08:24:09
2021-05-05 08:24:09
By tradition and passion: Giancarlo Mancino about his brands