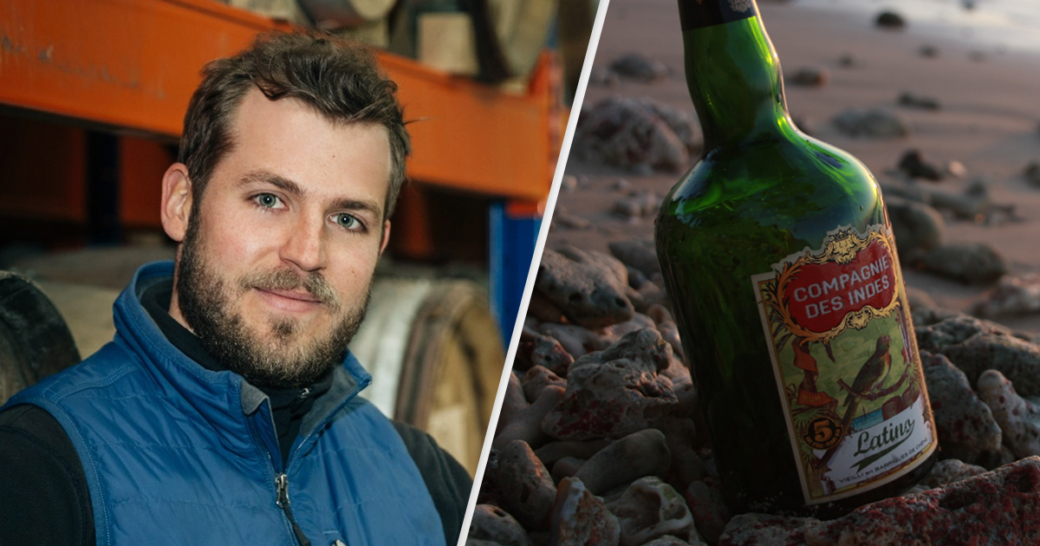 Interview
Authentic rums from all around the world: Florent Beuchet about Compagnie des Indes
How international can a rum brand be? Compagnie des Indes answers this question like this: A Frenchman founded a company in 2014 after working in New York. He sources rums from various countries, in turn selling them all over the world. The name of the brand comes from the East India Companies. Since then, Florent Beuchet has released around 350 different single barrels with his brand – covering pretty much all rum-producing countries. You can hardly get much more international than that. In Germany, Compagnie des Indes is also on the market with its products and is developing new editions together with distribution partner Perola.
Florent Beuchet is the founder and owner of Compagnie des Indes as well as the Master Blender of the rums. about-drinks spoke with him in this interview about the origins of the brand, his love of rum, and the products in Germany.
A Frenchman, rum from a wide variety of countries and a name related to the East Indian Companies. Pretty international …
Florent Beuchet: Yes absolutely, I select rums from all over the world to export them all over the world. I want to customers to feel like they're travelling with every sip.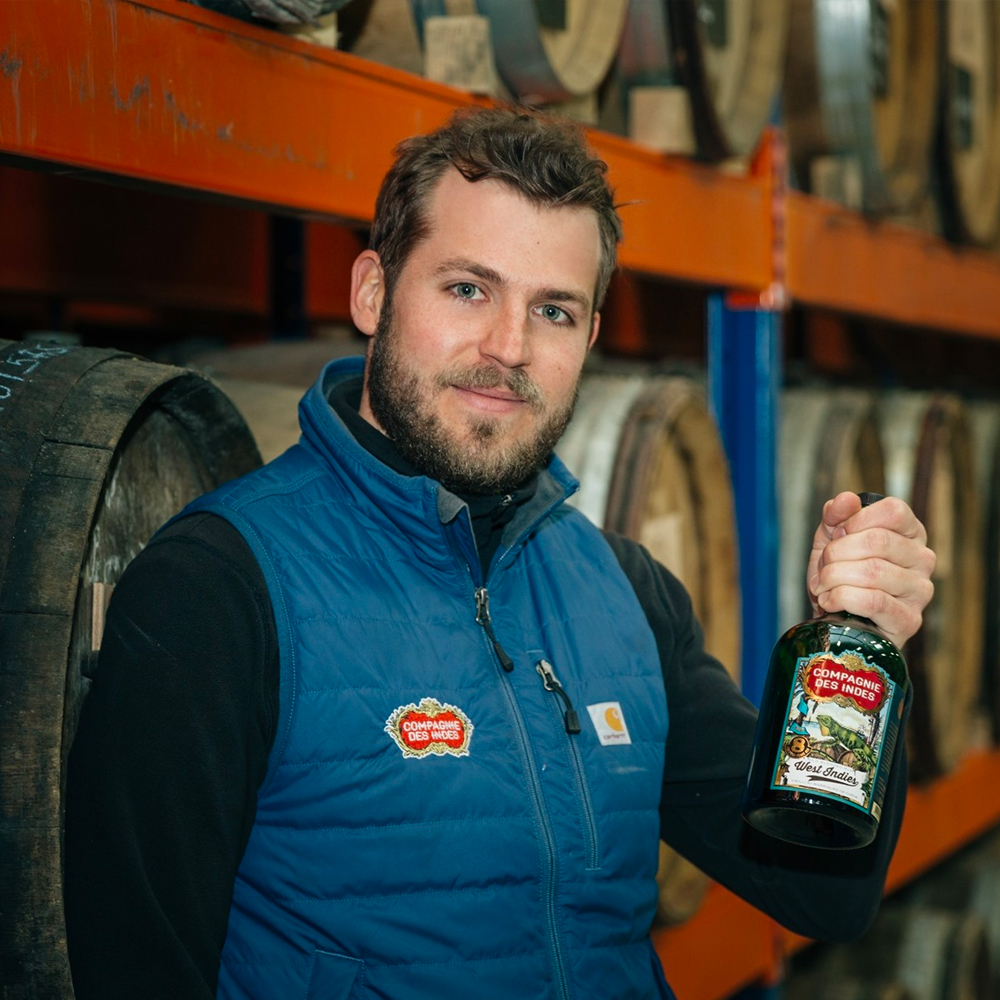 What importance did and does rum have in your life?
Florent Beuchet: I fell in love with rum when I worked in New York City as brand ambassador for Banks 5 Island Rum but also I love that rum is produced all over the world, it enabled me to travel the world and discover different cultures.
How did the idea for the brand come about?
Florent Beuchet: When I got back from the US, I found that most of the rum available in Europe wasn't authentic, it was too sweet and altered by so much artificial flavourings that I decided to launch my own brand with a rum that tastes like true rum, exempt from any additives!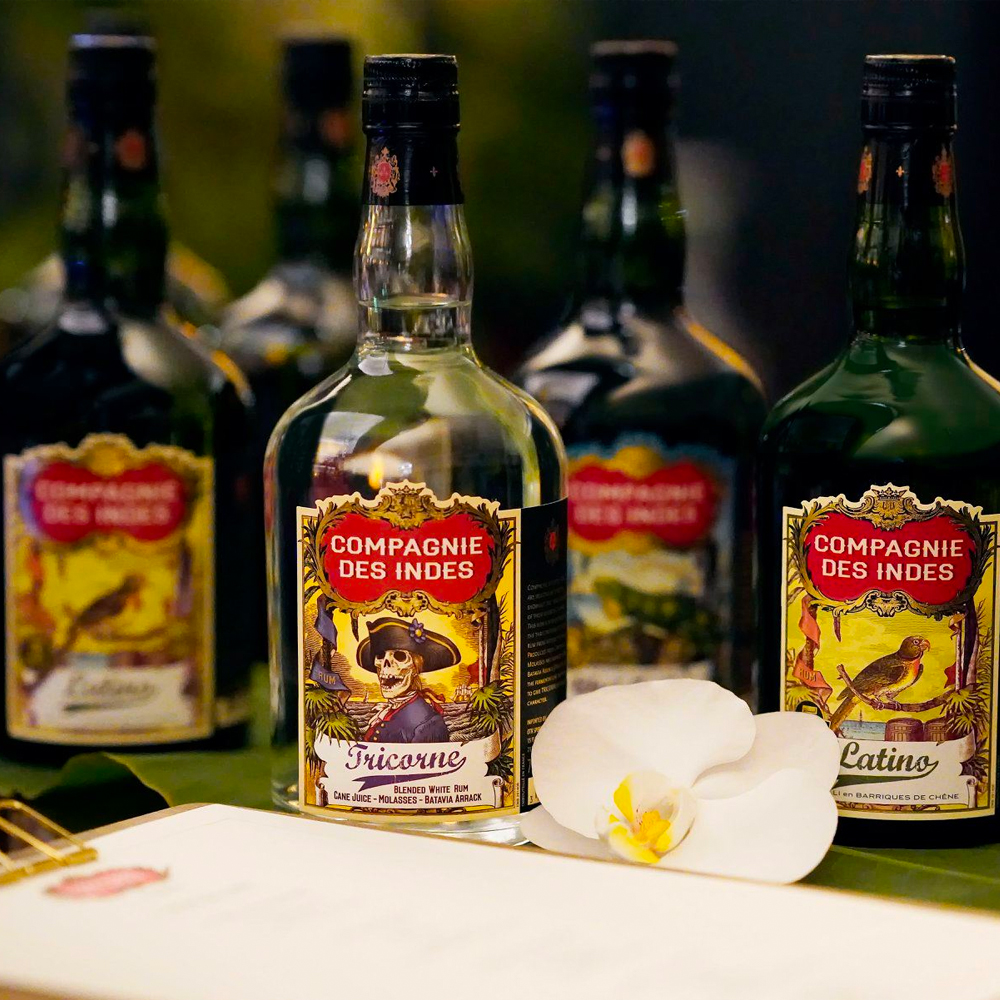 Did you plan from the beginning to use rums from different countries?
Florent Beuchet: Yes from the very beginning I built the brand around the notion of rum's Terroir (Editor's note: characteristics and peculiarities of the area from which the rum originates). Indeed, each rum has its own typicity and it shouldn't be hidden by crazy amounts of additives, on the contrary I always thought, and still think, that Terroir should be showcased.
Do you work directly with the producers in the individual countries?
Florent Beuchet: From the start our will was always to contact producers directly and we did whenever it was possible. And these days producers themselves now actually get in touch with us, Mauritius, Panama, La réunion for instance, so we can get their name out.
How wide is the range of different rums in the portfolio?
Florent Beuchet: Very wide indeed! As most of our bottlings are limited editions, we have released as many as 350 different single casks since 2015. Some bottlings were exclusive to specific markets. We must have covered pretty much all rum producing countries and most distilleries.
What specific products are there in Germany?
Florent Beuchet: Germany is an interesting market to work with, there are true rum amateurs which means we can release unique single casks, often cask strength such as the Cuba Secrete 11YO 56.9% and interesting finishes such as a Caraibes 7 months Pedro Ximénez.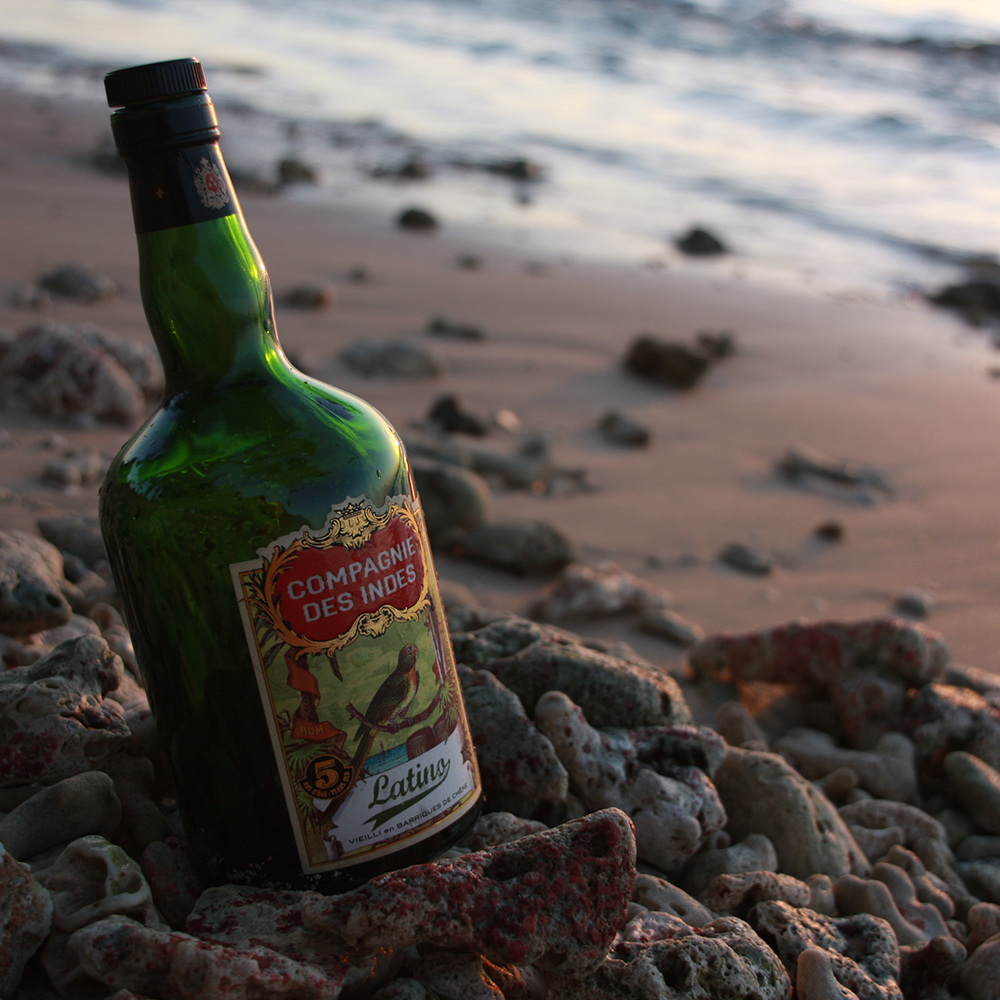 Are there also special editions or limited bottlings?
Florent Beuchet: Yes like I said there are a lot of amateurs so we produce special bottlings and limited editions specifically for Germany. That's also done in partnership with our Distributor's Team (From Perola) as I think it's important to include them in the process, because they know their market better than me.
How did the cooperation with Perola come about?
Florent Beuchet: When I came back from the US, I was brand ambassador for the notorious mezcal brand Del Maguey, Perola is their distributor in Germany so that's how we met!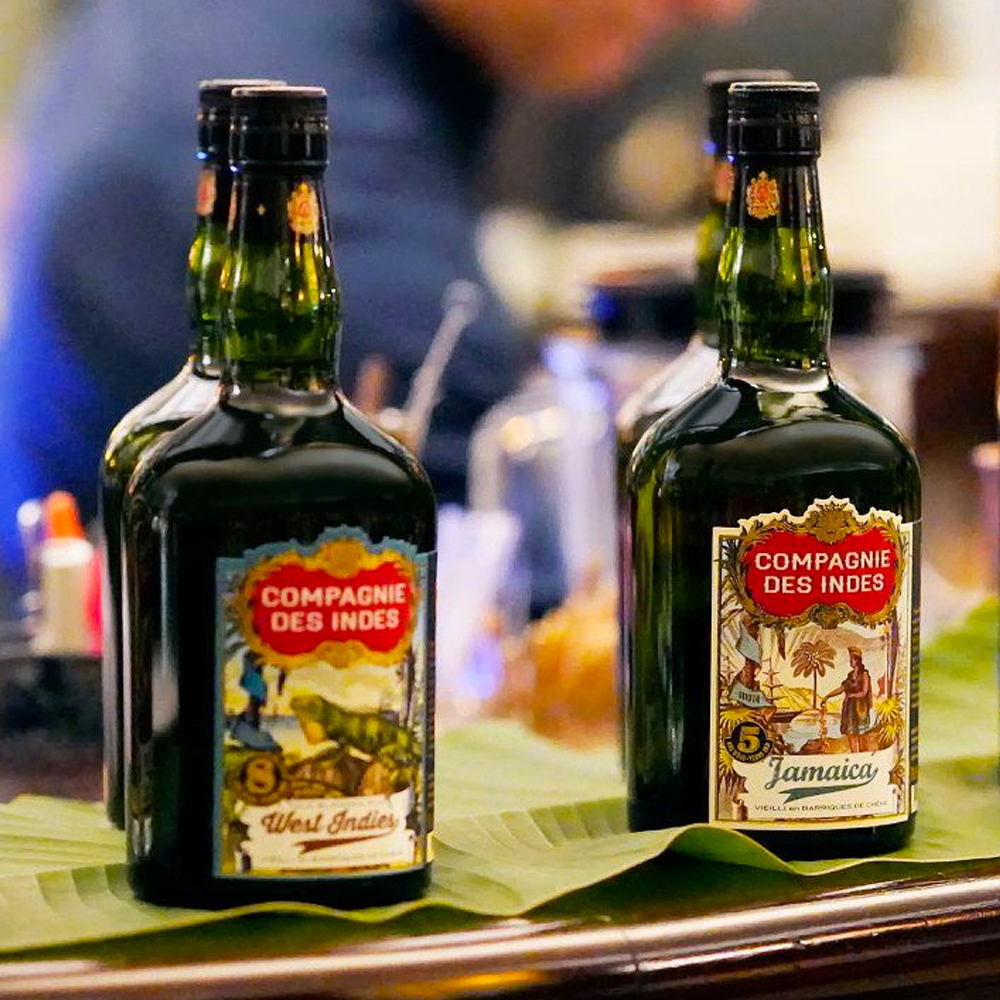 What do you particularly appreciate about working with Perola?
Florent Beuchet: It's a young and dynamic team. The creator and director is a true connoisseur and has become a friend over the years we've collaborated. The team came to visit our warehouse, they are 100% committed and passionate about what they do.
Do you have plans for more rums, bottlers or countries?
Florent Beuchet:: We are constantly on the watch for new distilleries, new countries of origin for the customer to discover. The next to come out will be Ecuador and Mauritius, there will also be new distilleries to come very soon.
Compagnie des Indes | compagniedesindesrum.com | facebook.com/compagniedesindes | instagram.com/compagniedesindes
Perola GmbH | perola.eu | facebook.com/perolagmbh | instagram.com/perola_finespirits
+++ We thank Florent Beuchet for the open and very interesting interview and wish you continued success! If you also have an interesting brand, then we should talk. Just send us an email with the subject "about-drinks interview" to redaktion@about-drinks.com – we look forward to hearing from you! +++
https://www.about-drinks.com/wp-content/uploads/2021/12/Compagnie-des-Indes-Teaser-1.jpg
630
1200
Redaktion
https://www.about-drinks.com/wp-content/uploads/2019/12/logo-ad-680.png
Redaktion
2021-12-29 08:00:19
2021-12-22 10:58:39
Authentic rums from all around the world: Florent Beuchet about Compagnie des Indes