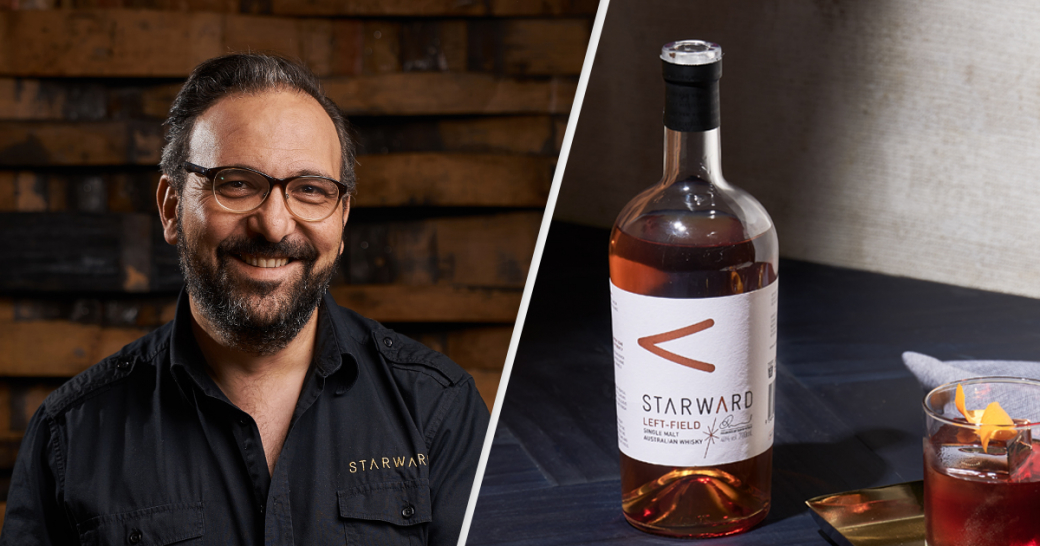 Interview
"A whisky unlike any other": Founder David Vitale about Starward Whisky
When David Vitale founded the Starward Whisky Distillery in Melbourne in 2007, he had a clear goal in mind: to develop a whisky unlike any other. 16 years later, we can say that he succeeded: He succeeded! Starward is made from local ingredients and matures in Australian wine casks under unique climatic conditions. The fact that the products are in no way inferior to other whiskies is proven by the award for "Most Awarded Distillery" that Starward received at the San Francisco World Spirits Competition in 2022. This was not only a huge reason to celebrate, but also the impetus to continue exactly as before – with progressive Australian whisky.
In this interview with founder David Vitale, we talked about the whiskies, their production and maturation as well as the topic of sustainability and the cooperation with Kirsch Import.
What is the philosophy behind Starward and what inspired you to create the whisky?
David Vitale: For so long, whisky has been a drink considered only to be sipped neat by the fire. I wanted to challenge this by creating a distinctly Australian whisky that I could offer the world with pride.
A whisky that could be shaken into a delicious cocktail or brought to the dinner table to be shared amongst friends and loved ones. A whisky that pairs with seafood, dessert, or a simple charcuterie board.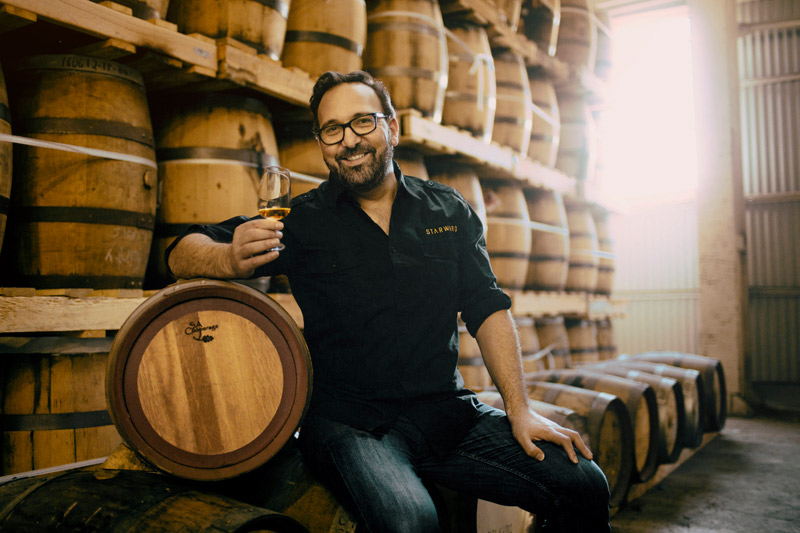 Which products are part of your portfolio? And what does the typical maturing period look like?
David Vitale: We have a number of products in our portfolio, but the most notable is Left-Field; a versatile single malt whisky that has been matured in French Oak Australian red wine barrels.
The standard age of all of our core range whiskies are three years old. This is because Melbourne experiences very hot summers and very cool winters, which allows our liquid to extract the flavour from the barrel at a much faster rate.
Tell us a bit more about your Starward Left-Field!
David Vitale: Left-Field is one of our most popular Starward whiskies, particularly for its very approachable and versatile flavour. It has a beautiful lightness to it, which is not only what makes it an extremely popular drink of choice amongst whisky lovers, but also makes it the perfect option for those that are new to whisky.
The palatable notes of this spirit allow it to pair perfectly with flavourful foods like seafood paella or peking duck pancakes. It also mixes perfectly in a cocktail or with a simple dash of tonic water.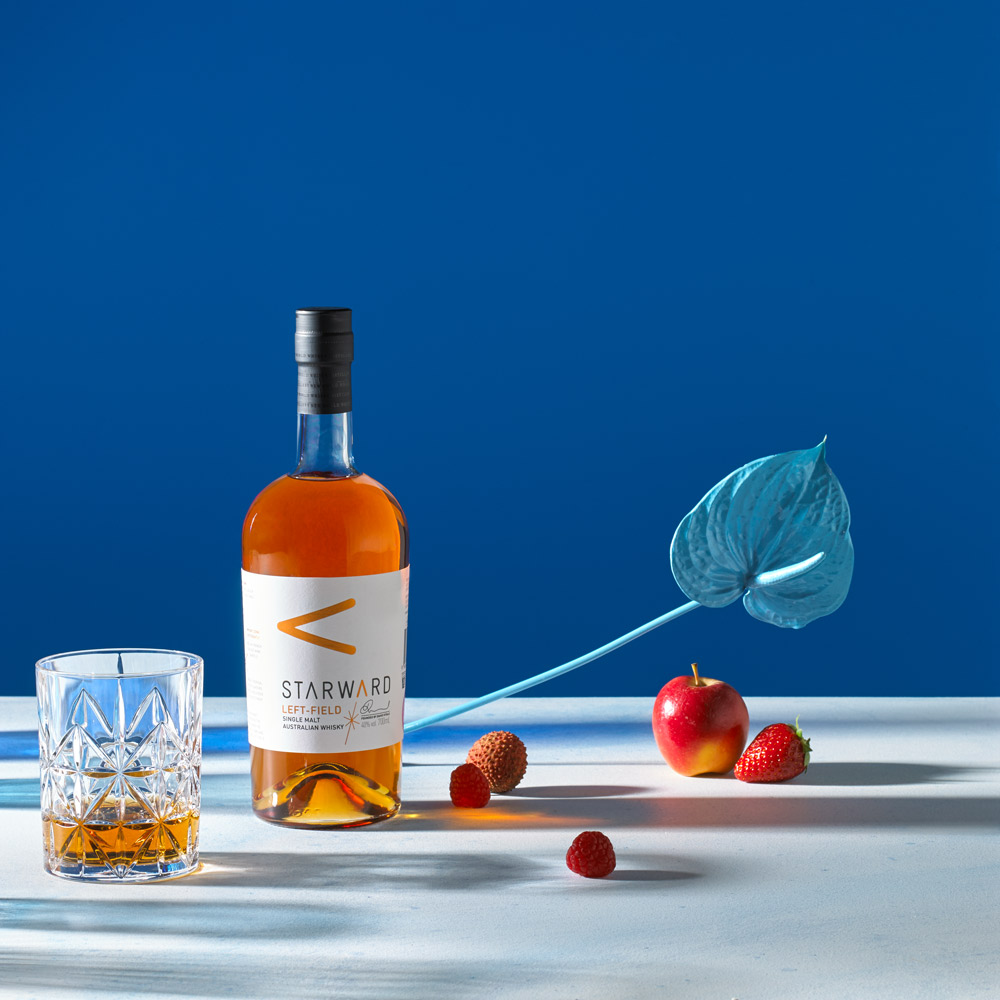 What ingredients do you use to make your products?
David Vitale: We pride ourselves on using local Australian ingredients to craft our whisky. From sourcing our Australian red wine barrels from the famed Yarra Valley and Barossa wine regions, to sourcing our barely and malt locally, as well.
How do you approach sustainability in the production methods of Starward whisky?
David Vitale: In 2020, we upgraded our distillery to create efficiencies in sustainability. This saw our electricity usage reduce by 35% per litre of alcohol distilled  and our water usage has reduced by over 300% through implementation of a cooling tower, as well as improvements for safety for our distillers and guests.
Electricity Improvements have been made through the selection of more efficient motors, use of variable speed drives and control to run equipment efficiently and the utilisation of efficient heat pumps. Water reduction has been made by the installation and commissioning of a cooling tower, as well as improvements to the cleaning processes water consumption. We continue to look at all opportunities to help make a positive contribution through sustainability measures.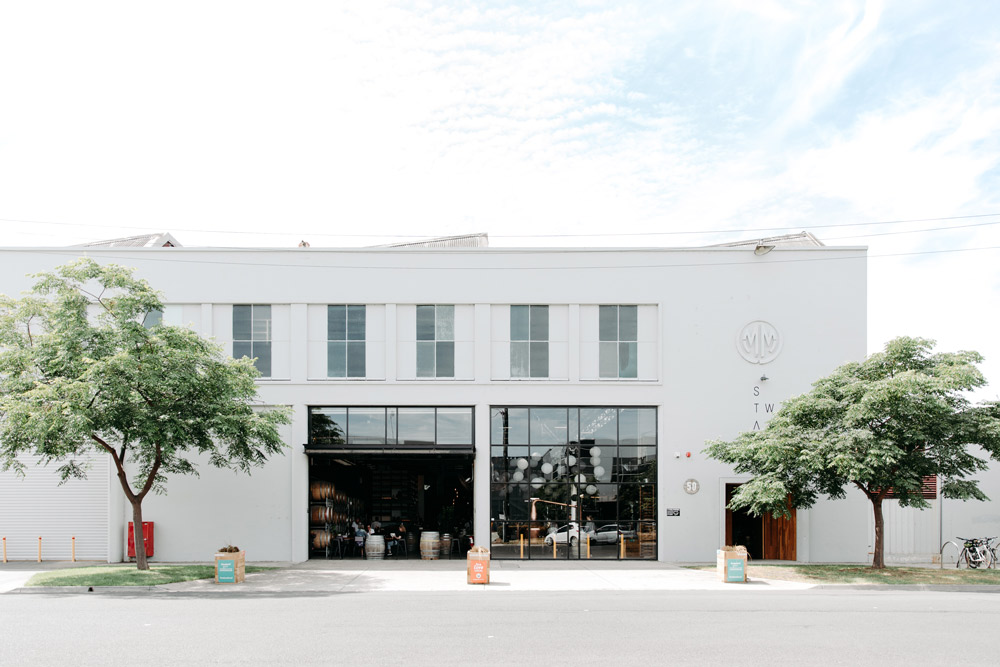 What challenges did you face in building and growing the brand? How did you overcome them?
David Vitale: I think it's easy now to see how "whisky from other places" is normal and as a category we've proven to be as good as traditional whiskies in awards and competitions.
But 15 years ago This idea of modern whisky seemed like a contradiction. It was quite a challenge then to talk about age not being important in quality, and of using red wine barrels to age our whiskies was a very big bet that we didn't know would work.
Fortunately both age and red wine barrels now set Starward apart and give drinkers a reason to choose us to be a part of their lives.
In 2022 you've been named "The most awarded distillery". How has Starward been able to maintain consistency and quality in their products despite the challenges of the pandemic?
David Vitale: The pandemic threw a spanner in the works that nobody was expecting. What kept us going was going back to our novel approach to make great products, using local ingredients.
All of our distillers genuinely aspire to make high quality liquid. So, I think it doesn't just come down to the quality of our products, but a result of their passion, creativity and innovation that sets us apart.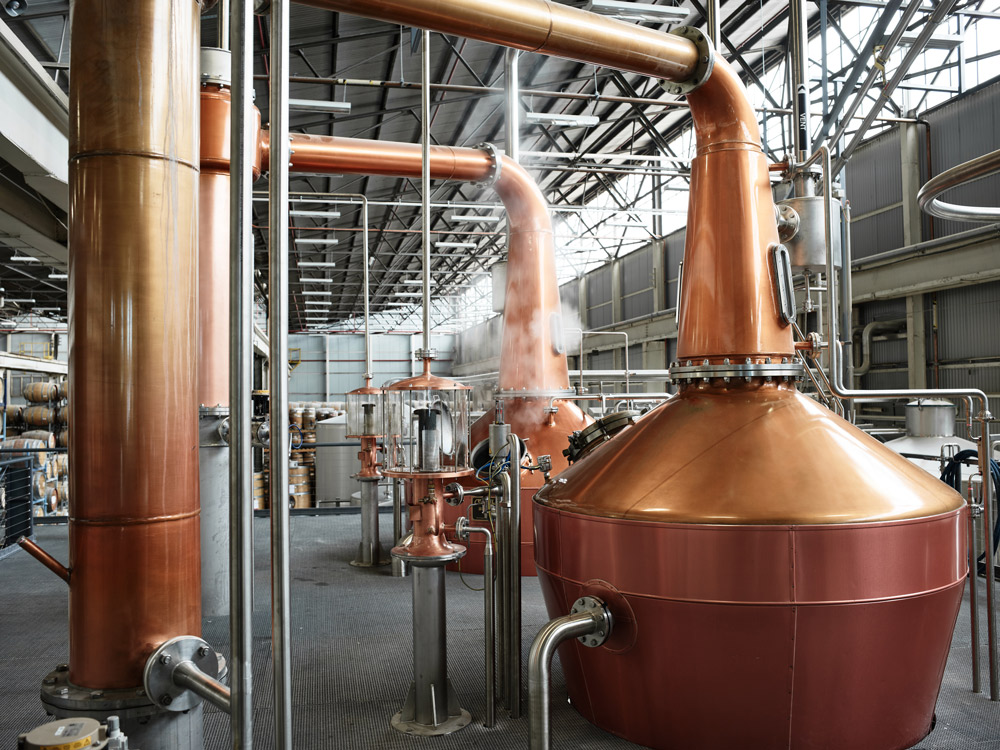 For the German distribution you cooperate with Kirsch Whisky. How did the cooperation come about?
David Vitale: Starward was looking to broaden our European footprint, and I was introduced to Christoph Kirsch by an industry colleague. Straight away we could see the fantastic opportunity in working with Kirsch, who were well established in growing Whisky brands within the German market over 2 generations. We felt that Starward gave a real point of difference to their whisky portfolio, and we have seen strong growth in Germany for the 3 years we have been working with the team at Kirsch.
Can you tell us about any exciting new projects or collaborations that Starward has in the works?
David Vitale: Our distillers are always looking to experiment and innovate with new iterations, and there will definitely be some exciting new releases, to come.
We are also very excited to be attending the 2023 ProWein Trade Fair in Dusseldorf. This will be the first time that Starward will be attending the Trade Fair. Those attending can come and visit our team and try our award winning whisky in Hall 13 between the 19-21st March.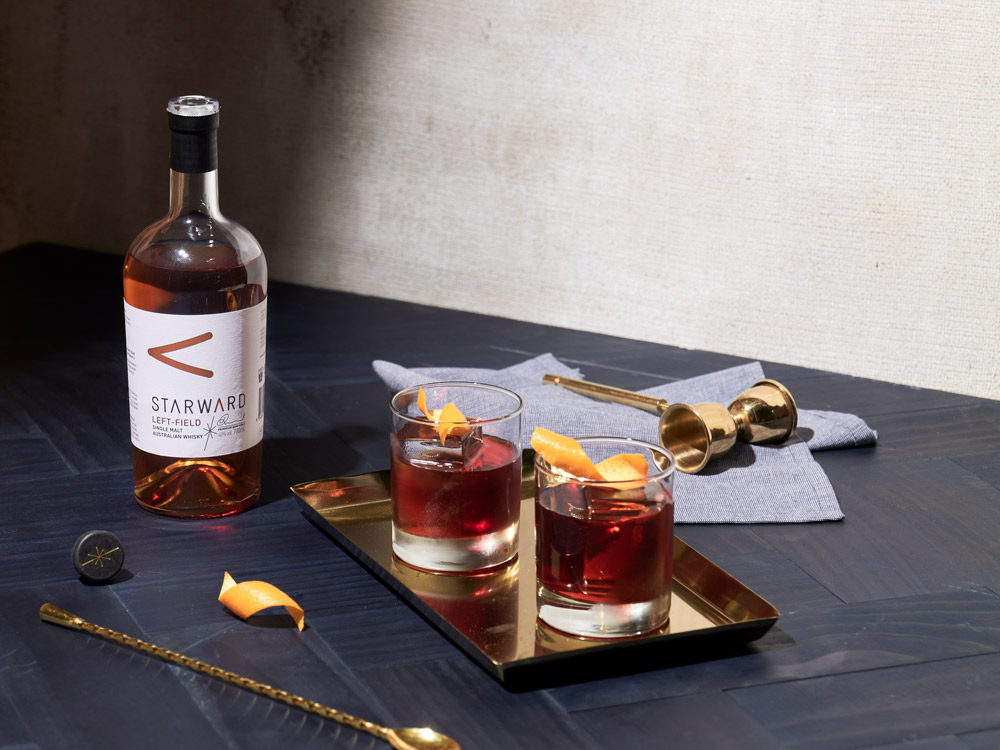 Starward | Website | Instagram | Facebook
+++ We thank David Vitale for the open and very interesting interview! If you too have an interesting brand, then we should talk. Just send us an email with the subject "about-drinks interview" to redaktion@about-drinks.com – we look forward to hearing from you! +++
https://www.about-drinks.com/wp-content/uploads/2023/03/Starward-Interview-1.jpg
630
1200
Redaktion
https://www.about-drinks.com/wp-content/uploads/2019/12/logo-ad-680.png
Redaktion
2023-03-10 08:25:27
2023-03-10 08:25:50
"A whisky unlike any other": Founder David Vitale about Starward Whisky