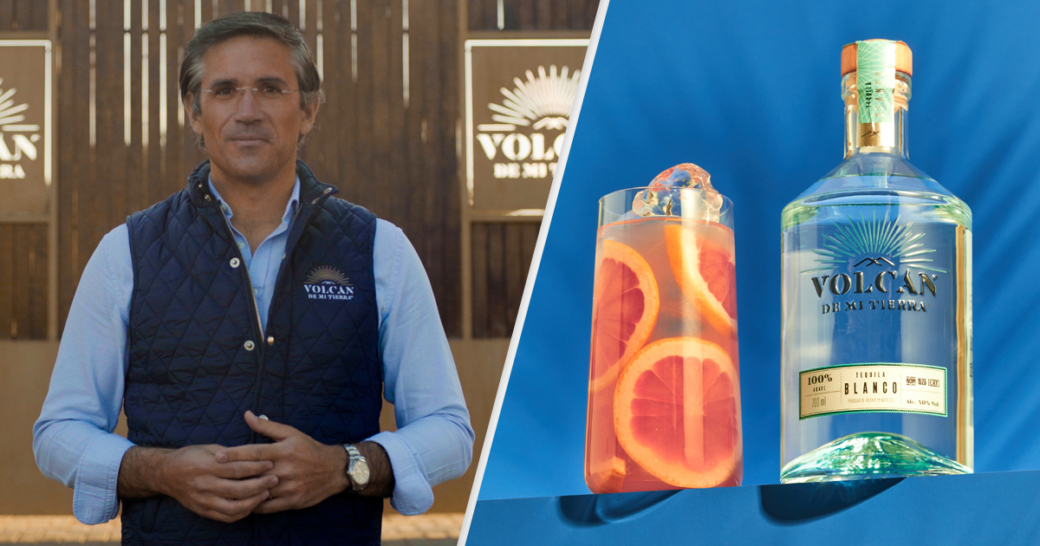 Volcán de mi Tierra is the new premium tequila from Moët Hennessy. Aromatically, it lets the highlands and lowlands of the Mexican state of Jalisco merge with each other in the bottle and impressively combines tradition and modernity in the production, a new era for tequila.
In the interview, Julien Morel, president and CEO of Volcán de mi Tierra, tells us how the tequila is produced, how it differs from other varieties, and what he expects from the German distribution through Moët Hennessy.
First of all, please tell us your name and position at Volcán de mi Tierra.
Julien Morel: Julien Morel. I have the pleasure to lead Volcán de mi Tierra as President & CEO.
How did you come to the spirits industry? Have you had contacts with the industry before?
Julien Morel: I was born and raised in the Champagne region, so my roots and interest for Wine & Spirits started early, with bubbles. I now work in the industry since 2008, including few years for Hennessy which also gave me a passion for spirits.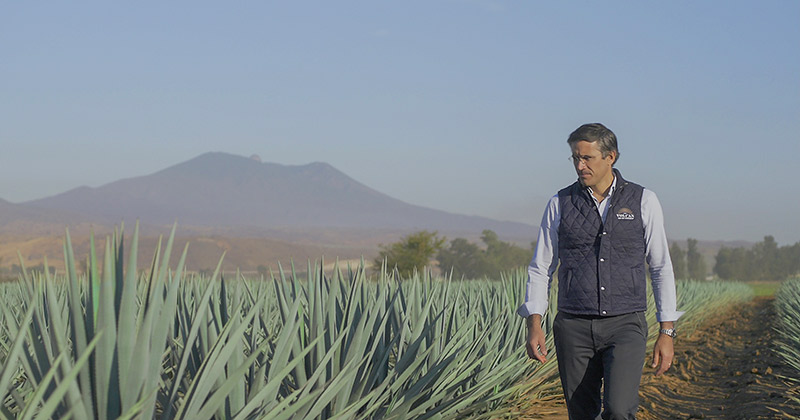 "Before tequila was a drink, it was a volcano" – what does this mean?
Julien Morel: Volcán De Mi Tierra's true beginnings date back over 200,000 years, when a volcano actually named "Tequila" erupted, and gave fertility to the soil of the Jalisco region in Mexico. Our distillery and our hacienda are located at the bottom of this volcano. And our agave is growing on its slopes. Volcán De Mi Tierra, which translates into 'land of the volcano,' represents a tribute to these volcanic soils, from which we can create our tequila today.
How has history influenced the development of the brand and the tequila?
Julien Morel: The history of Volcán de mi Tierra has been deeply inspired by the Volcano "Tequila" but also by the Gallardo family, who has been living around this volcano for more than 300 years. At the beginning of the 20th century, their hacienda became the birthplace of a unique artisanal tequila thanks to the rich aromas of the blue agave, that matures in the shade of the volcano. Today, Volcán is among one of a small number of tequilas with its own distillery, which is home to a distinctive distilling process that marries history, tradition and innovation.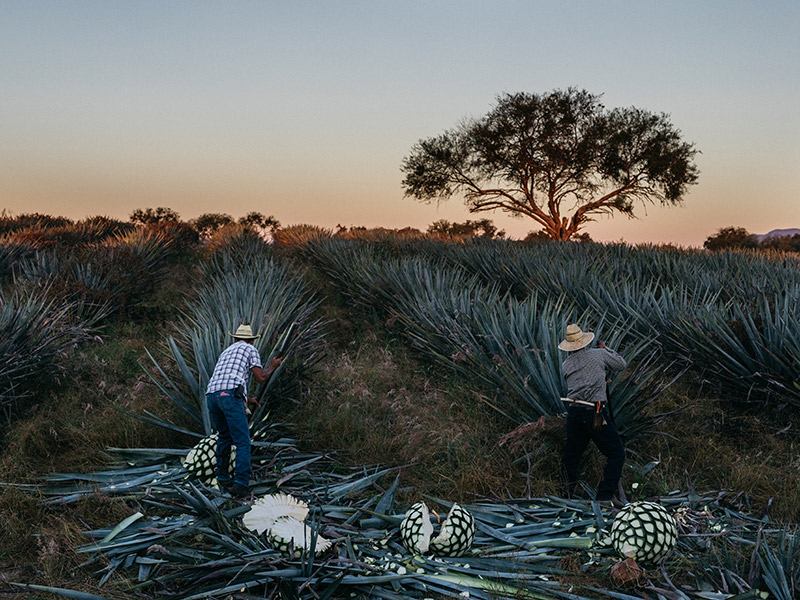 How is the tequila made?
Julien Morel: Volcán De Mi Tierra is made from 100% Blue Agave and no additive. But it goes even further by recognizing the notion of "terroirs". Volcán Blanco is built on an assemblage, selecting the very best agave from two different regions, the Lowlands and the Highlands, to reach a richer palette of aromas and propose a complex, smooth and elegant liquid. Across 12 submissions to international spirits competitions, the expressions have been awarded in each and every contest.
Which different products/qualities do you produce?
Julien Morel: Today, Volcán de mi Tierra offers 3 different expressions, enhancing Tequila terroirs and savoir-faire: Blanco, Reposado and Cristalino. And more to come soon!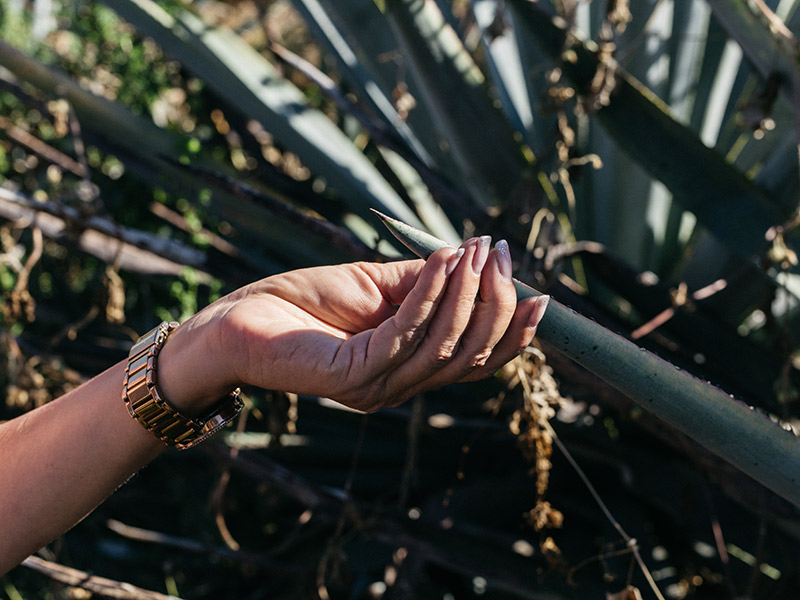 Please describe the varieties: How do they taste?
Julien Morel: Volcán De Mi Tierra Blanco delivers a unique blend from agave terroirs, unveiling the herbal and spicy aromas from the Lowlands, with the fruity and floral notes from the Highlands. It can be enjoyed mixed into cocktails but also neat or with ice cubes.
Volcán De Mi Tierra Reposado is the most recent addition to the Volcán family, embodying the perfect union of agave, terroir and wood. Aged in both American and European Oak barrels, it results in a pleasant release of toasted tobacco notes alongside those of pineapple, light citrus and honey, creating a smooth and balanced finish, best enjoyed neat or with a large ice cube (Launching approximately end of 2021 in the German market).
Volcán De Mi Tierra Cristalino is an añejo tequila, aged for months with different cask finishes; after extracting wood color by natural filtration, Volcán Cristalino offers a clear liquid yet with an incredible depth and a fusion of aromas: dried fruits, chocolate, vanilla and cooked agave flavors, best enjoyed neat or over ice.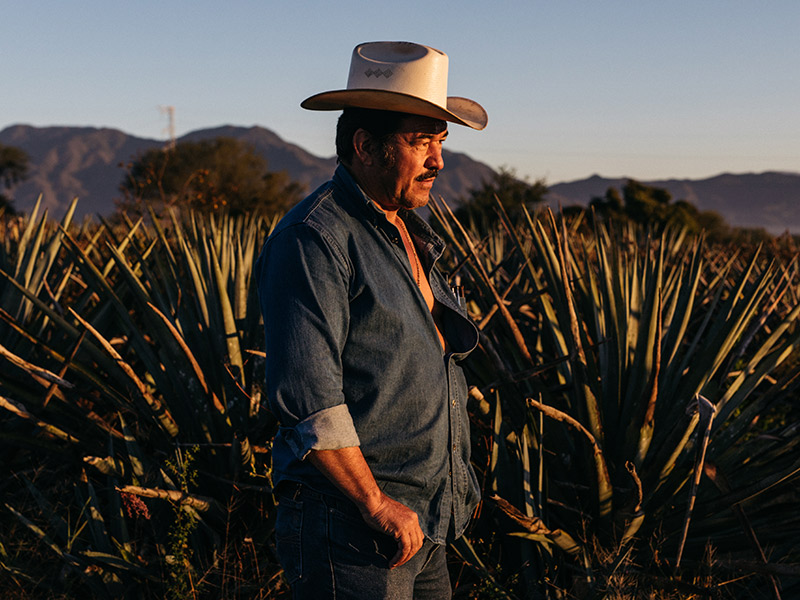 The tequila is described as a "new area of tequila". What makes Volcán de mi Tierra different from other tequilas?
Julien Morel: Volcán de mi Tierra has explored every aspects of crafting Tequila in great details, thanks to its own distillery and team of experts. From the selection of agave at their peak, after 7 to 8 years in the field, and coming from different terroirs, to the methods of cooking in 2 different kind of ovens, or the techniques of milling, using both traditional "tahona", a volcanic stone, and more modern techniques, we believe we have raised the game. We could also mention the careful selection of yeast used for fermentation, the distillation in copper stills and the choice of barrels for perfect ageing. Craft and precision have been a recipe to reach a new level in tequila, also guided by passion and lots of heart.
Moet Hennessy takes over sales in Germany. What do you expect from it?
Julien Morel: Germany is a very exciting market where consumers increasingly enjoy premium spirits and craft stories. Tequila is on the rise and I believe that Volcán de mi Tierra has the opportunity to lead the way, by educating people, but also by inspiring consumers and offer a moment of enjoyment and fun with friends and family. Moët Hennessy is the natural leader to support this development in the best places of Germany.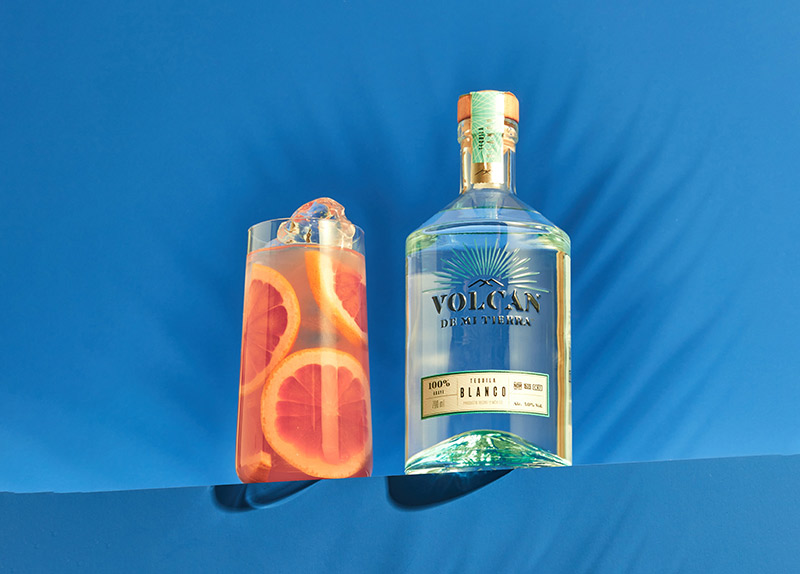 Is there a signature drink you recommend to the people in Germany and all over the world?
Julien Morel: Volcán de mi Tierra is a very natural product, with no additive. It can mix very well in a margarita, but I could recommend instead a "Volcán Paloma" that we call "La Valoma". A very natural and refreshing drink!
Recipe "La Valoma"
6cl Volcán Tequila Blanco
2cl lime juice
2cl agave syrup
5cl grapefruit juice
pinch of salt
Grapefruit lemonade or soda water or both mixed – depending on personal preference for sweetness
Ice cubes (4-6 depending on size)
To be enjoyed happily and responsibly!
Volcán de mi Tierra | volcan.com | instagram.com/volcantequila | moet-hennessy.de
+++ We thank Julien Morel for the open and very interesting interview and wish him continued success! If you have an interesting brand, then we should talk. Just send us an email with the subject "about-drinks interview" to redaktion@about-drinks.com – we look forward to hearing from you! +++
https://www.about-drinks.com/wp-content/uploads/2021/07/interview_volcan-de-mi-tierra-1.jpg
630
1200
Redaktion
https://www.about-drinks.com/wp-content/uploads/2019/12/logo-ad-680.png
Redaktion
2021-07-02 13:02:59
2021-07-02 16:28:59
A New Era Of Tequila – Julien Morel about "Volcán de mi Tierra"