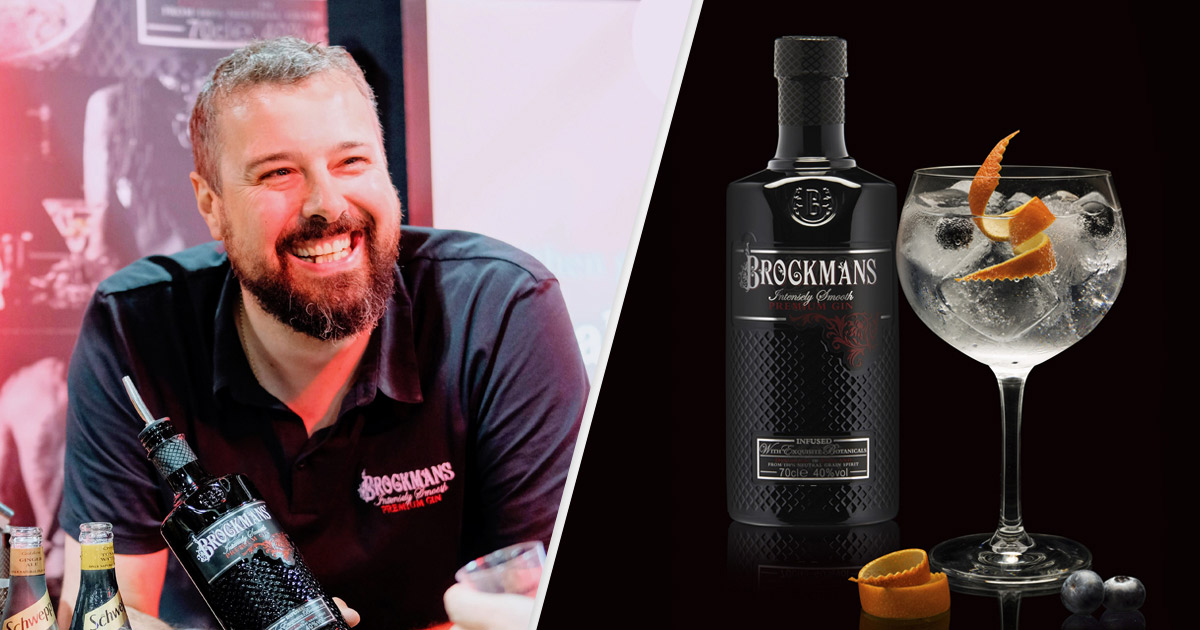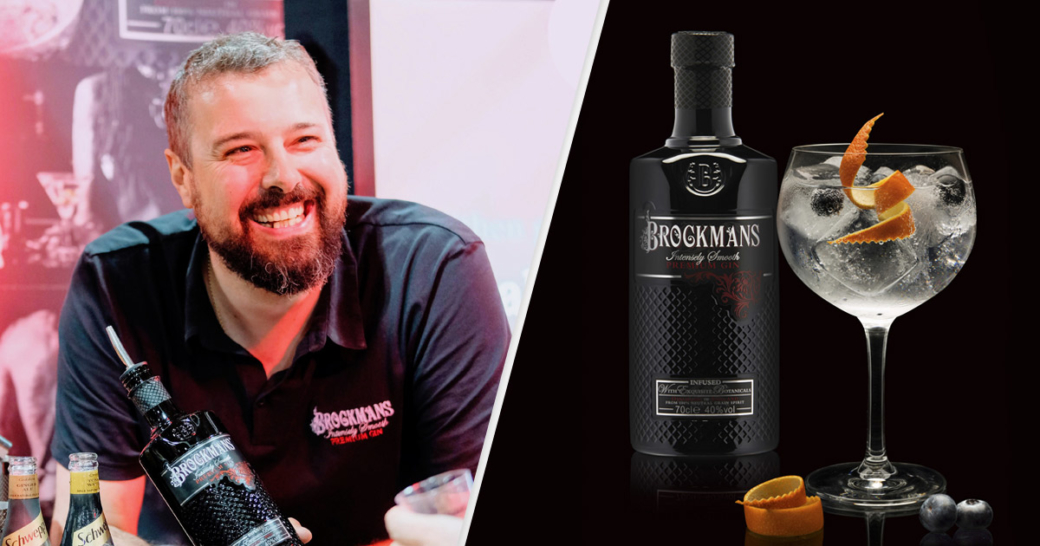 New Western Style pioneer
"A gin like no other": Global Brand Ambassador Mike Whatmough on Brockmans
"To create a gin like no other; one that is both intense and smooth, and one that people love to drink neat over ice" – this clear, yet ambitious goal was set by the founders of Brockmans Gin. In 2008, the four friends with many years of industry experience, in-depth knowledge of gin and a passion for special flavors created a product that is often credited with pioneering New Western Style gins due to the use of blueberries and blackberries, among other ingredients.
Mike Whatmough, Global Brand Ambassador for Brockmans Gin, talks about the product and the New Western style in this interview with about-drinks. He also reveals what opportunities this opens up in the cocktail sector.
When was Brockmans Gin founded? How did the idea for the gin come about?
Mike Whatmough: Brockmans was founded in 2008. Back then, the founders felt that the gin category was ripe for being refreshed and invigorated. At the time it was rather staid and not very progressive. The Founders set out to create a gin 'like no other' including a combination of botanicals that would create something truly unique, delicious, and memorable. Deciding on the precise balance and combination of these botanicals took time but the result is something of which we are incredibly proud.
Using blueberries and blackberries along with bitter-sweet citrus peel, coriander, angelica and woody notes results in a complex mix of 11 botanicals. We really have created something very exciting, and we are often credited with pioneering the New Western style gins we see today. The tactile black bottle and our brand identity were also important elements in creating a gin that is sensuous, appealing, and elegantly stylish – the perfect drink to enjoy right through the evening.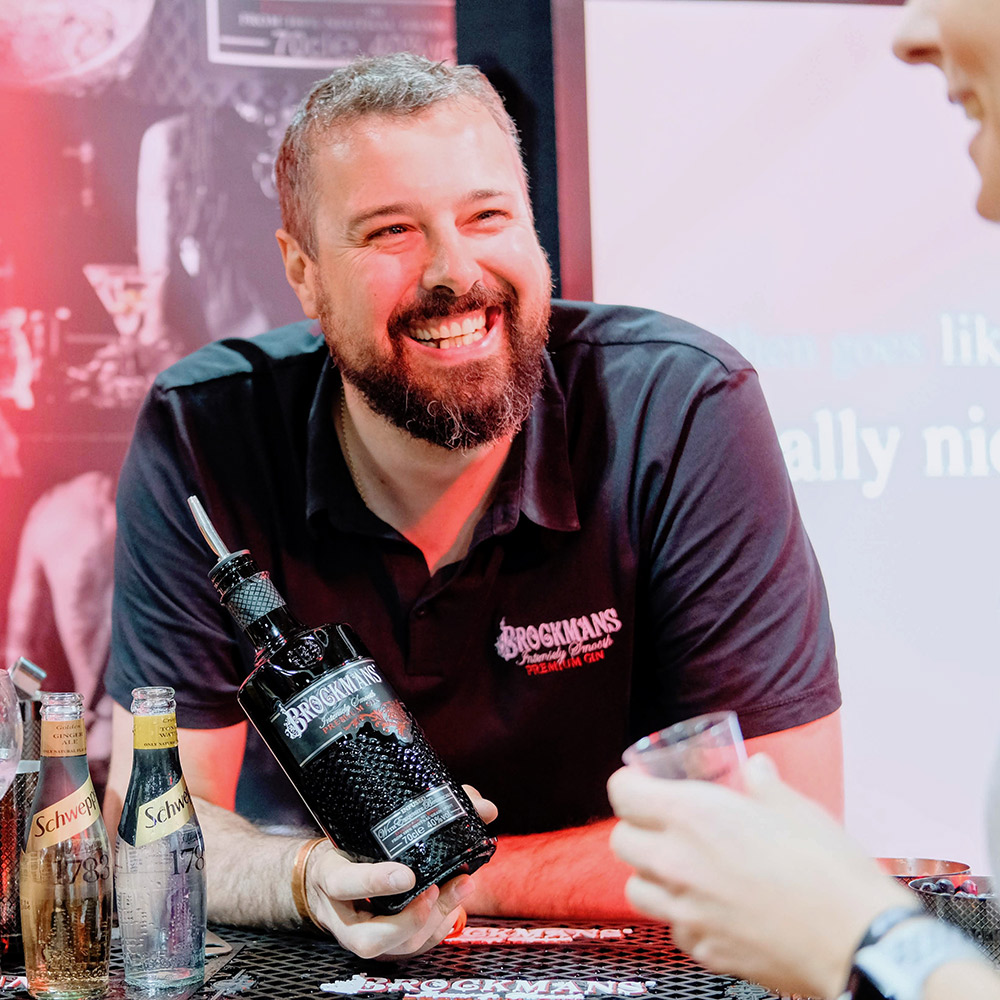 Please explain shortly what exactly is the New Western style!
Mike Whatmough: The New Western Style gins are those which don't conform to the traditional, juniper forward flavour profile. Don't get me wrong: traditional dry gins can be superb, and it's where we take our inspiration, but this new style means we see the addition of exciting botanicals to create more complexity and a bigger range of new taste notes. However, like all gins, our does of course incorporate juniper berries.
Which botanicals do you use for the gin?
Mike Whatmough: We have 11 in total. As a gin we need to include juniper but we wanted to make this gin more accessible and add additional layers of flavour. You will find both blueberries and blackberries in our recipe. These add a deep and rich dark fruit flavour that we balance with lemon peel, bitter-sweet orange peel and coriander seeds. We use almonds, cassia bark and liquorice root to bring sweet flavours and warmth, really lifting those berry notes. You'll find orris root, which has violet notes, combining perfectly with the blueberries and blackberries; and lastly angelica which delivers an earthy, herbal flavour.
The most important thing is balancing these and ensuring our finished gin is as sublime and indulgent as we can make it. What has resulted is a gin so smooth that it can even be enjoyed neat over ice.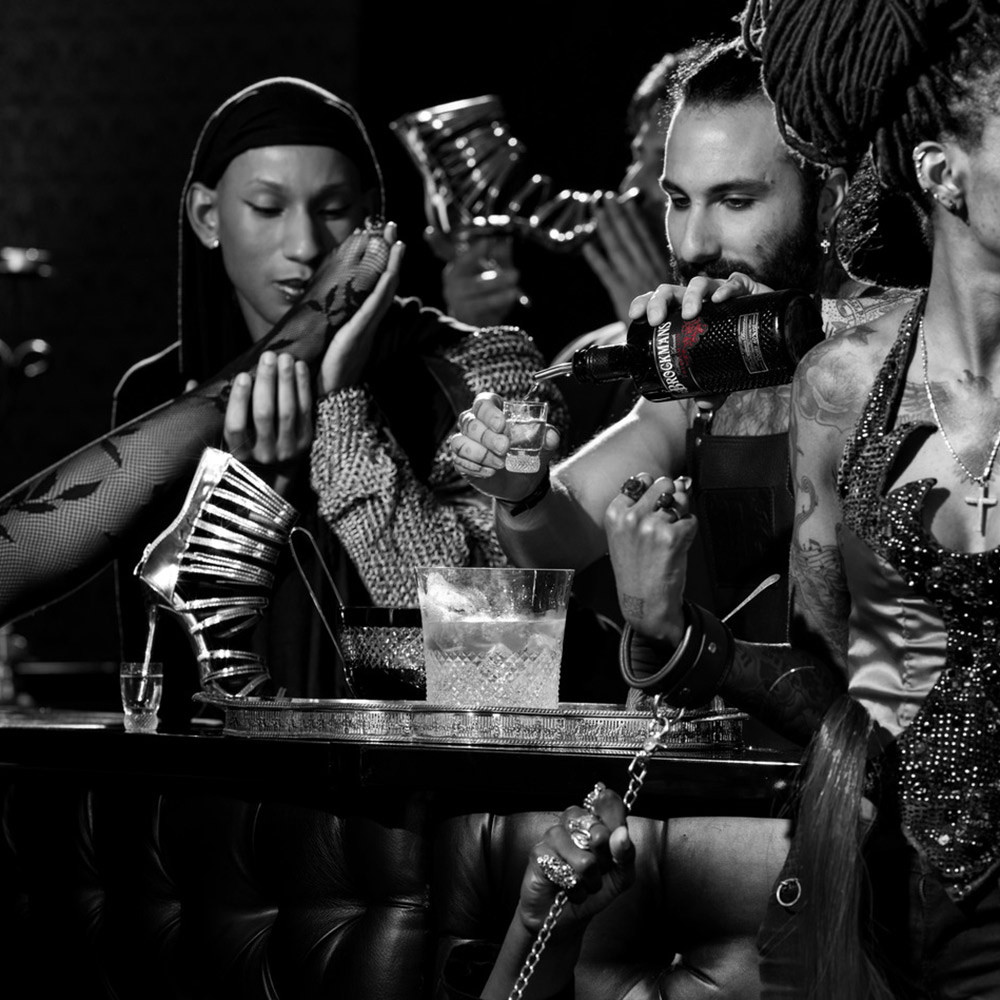 Compared to other gins: How is this special botanical range reflected in the taste?
Mike Whatmough: Brockmans has an exquisite taste profile which makes it very distinctive and memorable, whether used in contemporary or classic cocktails or poured as a neat drink, over ice. Its complexity means that it combines well with other flavours and even a simple cocktail such as a martini or negroni tastes more intriguing than you would expect from a drink using just two or three ingredients.
So this taste offers multiple options in terms of cocktails?!
Mike Whatmough: Yes! One of our primary goals was to produce a smooth gin. I love to see bartenders getting excited about our taste profile and watching them unleash their skills and get creative. Saying that, those classic gin cocktails like a Collins, a Martini, or a Negroni are fantastic when created with Brockmans.
A testament to the creativity this spirit inspires are the thousands of entries we have received into cocktail competitions over the years which have seen some astonishingly delicious cocktails created but – more than that – some beautifully styled cocktails too. The way this brand appeals to people has unleashed some surprising creativity and imagination.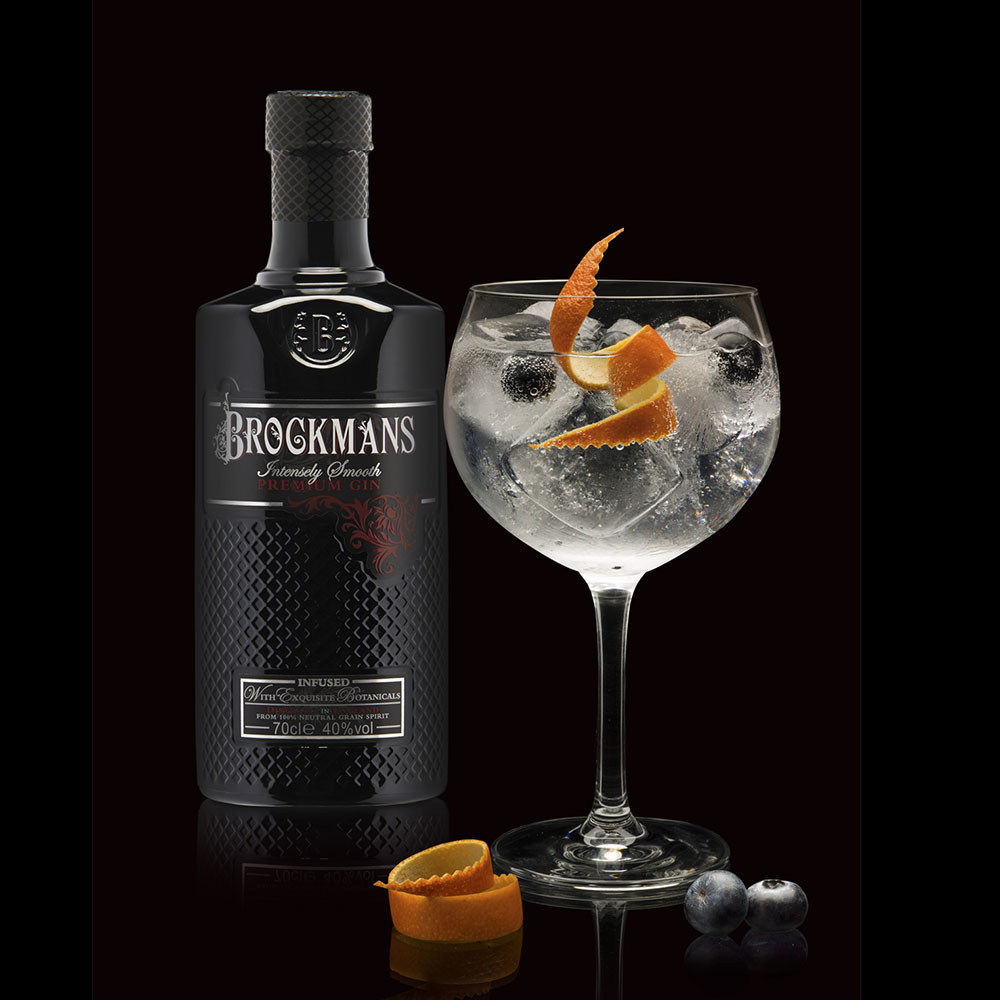 Which are your favourite cocktails using Brockmans Gin?
Mike Whatmough: Those rich berry notes lend themselves to drinks like a Bramble or a Bees Knees but I think one of the best ways to enjoy the rich and smooth profile of Brockmans is in a well-made martini or a gin and tonic.
Where is the gin available in Germany?
Mike Whatmough: Perola GmbH is the exclusive importer of Brockmans Gin for Germany. Brockmans can be found online, in well-stocked grocery and specialty stores and, of course, in upscale restaurants and bars.
Why did you choose Perola as distribution partner?
Mike Whatmough: We've been both business partners and friends with the Perola team for a long time now. When we met them, we were excited to see how innovative and forward thinking they were. Most of all, we both want to put great drinks into the hands of great people.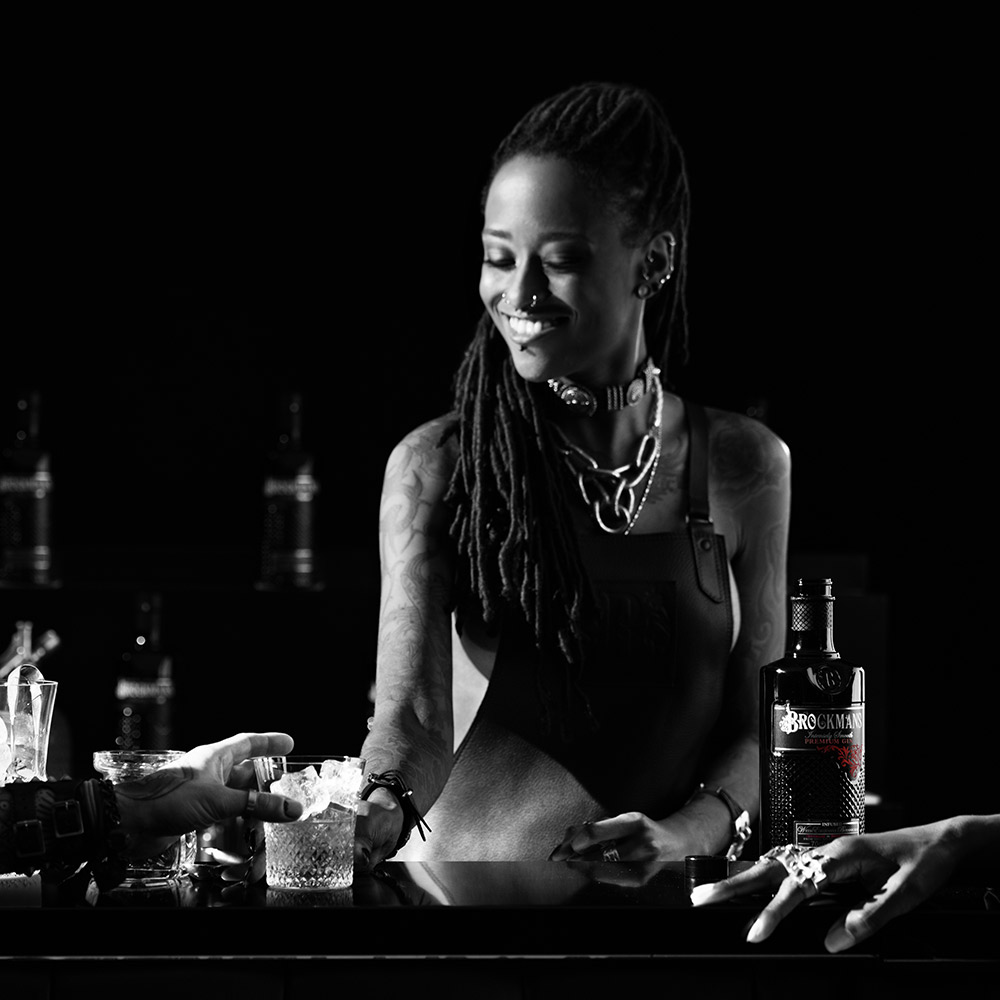 What are the plans for the rest of the year?
Mike Whatmough: 2020 has been tough for us all. It was a horrible year, but it's given us some time to progress some plans we have been working on for some time. The brand was able to offer some support to the trade and, in the UK, to the National Health Service by raising money for a charity that supported frontline workers. And of course, we aim to get back to delighting customers with our gin at face-to-face events this year.
In the meantime, I have been busy running a number of masterclasses and cocktail tasting events and we continue to bring cocktail ideas to people through articles and social media so that those who appreciate fine, super-premium spirits can mix their own delicious cocktails at home – often helping people bring a touch of glamour to on-line video cocktail 'meetings' while everyone is socially distancing.
It has been awful to witness the impact of Covid-19 on the hospitality industry in Germany and elsewhere. We are hopeful of seeing things return to normal. I miss sharing our gin with people, telling them our story, and shaking up some great cocktails. I hope to see you all, with a Brockmans in your glass, very soon.
Brockmans Gin | brockmansgin.com | facebook.com/brockmans.gin | instagram.com/brockmansgin
Perola GmbH | facebook.com/perolagmbh | instagram.com/perola_finespirits
+++ We thank Mike Whatmough for the open and very interesting interview and wish him continued success! If you have an interesting brand, then we should talk. Just send us an email with the subject "about-drinks interview" to redaktion@about-drinks.com – we look forward to hearing from you! +++
https://www.about-drinks.com/wp-content/uploads/2021/05/Interview_Brockmans-Gin-1.jpg
630
1200
Redaktion
https://www.about-drinks.com/wp-content/uploads/2019/12/logo-ad-680.png
Redaktion
2021-05-12 09:11:22
2021-05-17 09:42:51
"A gin like no other": Global Brand Ambassador Mike Whatmough on Brockmans