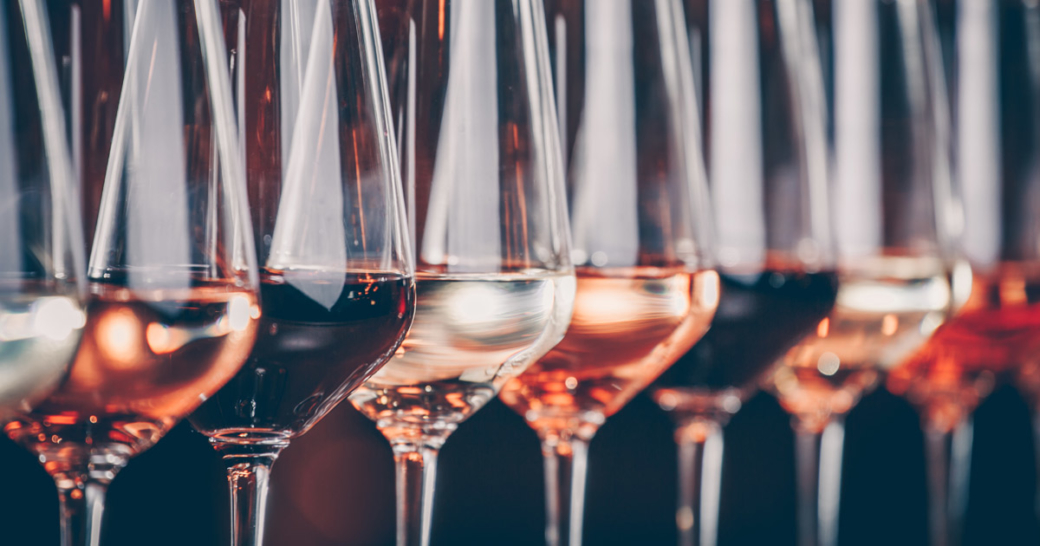 National Distribution Agreement
Southern Glazer's Wine & Spirits (Southern Glazer's)—the world's preeminent distributor of beverage alcohol—today announced that it has signed a national distribution agreement with Foley Family Wines (FFW), a family-owned and operated producer and marketer of luxury wines.
Through this national alignment, Foley Family Wines will benefit from Southern Glazer's national scale, unmatched route-to-market capabilities, and industry-leading Proof® e-commerce platform to drive efficiencies in the FFW business and growth for its expanding portfolio of luxury brands. Concurrent with this national distribution agreement, Southern Glazer's has signed definitive agreements to acquire certain assets of Epic Wines & Spirits of California (Epic), with the transaction to be completed subject to typical closing conditions.
This new alignment coincides with the launch of Southern Glazer's new Fine Wine and Artisanal spirits strategy, aimed at enhancing the route to market and customer service aspects for our restaurant, fine wine, and craft spirits partners.
"This is a new era for Foley Family Wines, following their recent acquisition of Ferrari-Carano, as they look to accelerate growth for their world-class portfolio across the U.S.," commented Wayne E. Chaplin, Chief Executive Officer, Southern Glazer's Wine & Spirits. "Our two family-owned businesses are committed to working together to build on past successes, further develop their great brands, and create a long-term and fruitful partnership well into the future."
"The expanded relationship with Foley Family Wines reinforces our commitment to the fine wine category, one which we expect to see continued growth," added Gene Sullivan, Chief Sales and Marketing Officer, Southern Glazer's Wine & Spirits. "We remain dedicated to developing the dynamic fine wine business, and with that, delivering the best results for the Foley Family Wines portfolio of luxury brands."
"As the FFW portfolio of luxury brands continues to grow, it is imperative that we align ourselves with a wholesale partner who has broad route-to-market capability," commented Bill Foley, Chief Executive Officer of Foley Family Wines and Epic Wines & Spirits. "This national alignment with Southern Glazer's will provide FFW unmatched access to a customer base that will help catapult FFW toward our goal of becoming a top producer of luxury wines."
"The national partnership with Southern Glazer's Wine & Spirits is the right next step for Foley Family Wines," said Shawn Schiffer, President of Foley Family Wines. "We are confident that the industry-leading scale and strategies of Southern Glazer's will position Foley Family Wines for exponential growth."
Established by Bill Foley in 1996, Foley Family Wines is a portfolio of highly-acclaimed wines from some of the world's greatest vineyards. Every brand in the company's portfolio has a distinct style and legacy. Foley Family Wines owns the following properties in California: Ferrari-Carano (Sonoma County), Foley Sonoma (Geyserville), Chalone Vineyard (Monterey), Foley Estates (Sta. Rita Hills), Lincourt Vineyards (Solvang), Merus (Napa Valley), Foley Johnson (Napa Valley), Kuleto (Napa Valley), Chalk Hill (Sonoma County), Sebastiani (Sonoma County), Lancaster Estate (Sonoma County), Firestone Vineyard (Santa Ynez Valley), Eos Winery (Paso Robles), Roth Estate Winery (Sonoma County) and Banshee (Sonoma County). In the Northwest, the company owns Three Rivers Winery (Walla Walla, Washington), Acrobat (Western Oregon), and The Four Graces (Dundee, Oregon). In New Zealand, the company owns Vavasour (Marlborough), Clifford Bay (Marlborough), Grove Mill (Marlborough), Dashwood (Marlborough), Martinborough Vineyard (Martinborough), Te Kairanga (Martinborough), and Mt. Difficulty (Bannockburn, Central Otago).
Source: Southern Glazer's Wine & Spirits
Photo: ©iStockphoto | Ekaterina Molchanova
https://www.about-drinks.com/wp-content/uploads/2021/02/wine-glasses.jpg
630
1200
Redaktion
https://www.about-drinks.com/wp-content/uploads/2019/12/logo-ad-680.png
Redaktion
2021-02-10 10:49:30
2021-02-10 10:49:30
US: Southern Glazer's Signs Agreement To Acquire Epic Wines & Spirits