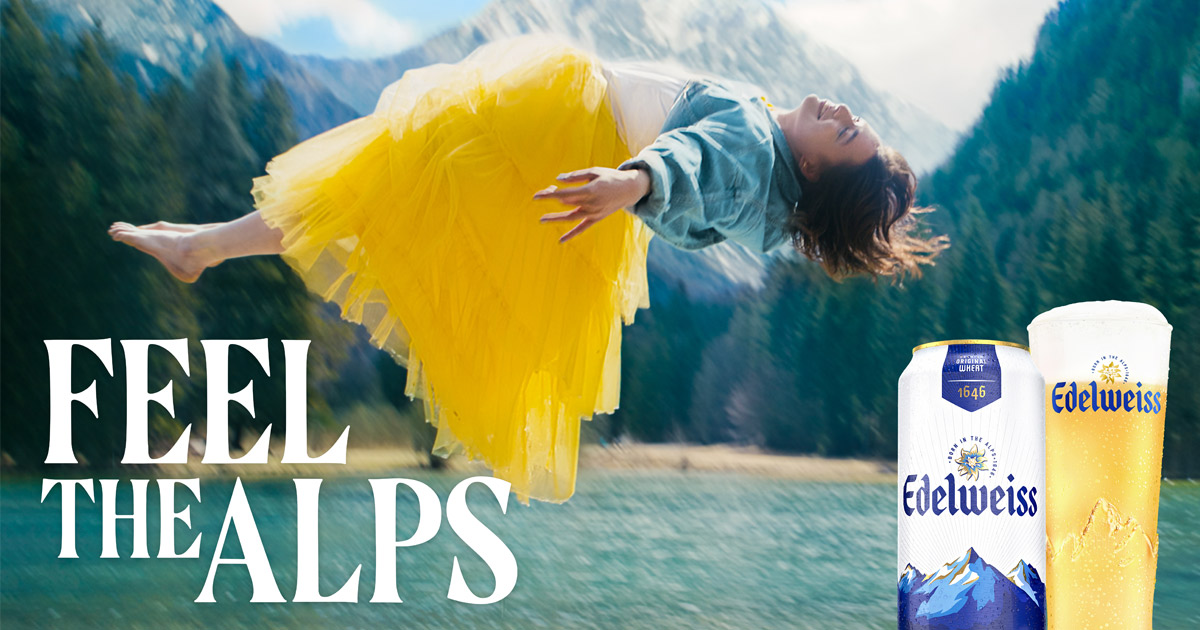 Global TV Campaign
Premium Wheat beer brand Edelweiss launches in Asia
HEINEKEN has embarked on an adventure with its wheat beer brand, Edelweiss, launching in new markets and introducing its first global TV campaign for the brand.
Edelweiss offers a contemporary twist to a centuries-old beer brand, channelling the snow-capped peaks and crisp air of the Alps. The wheat beer is crafted from all-natural ingredients and a unique blend of mountain herbs (including sage, coriander and elderflower).
"Following a successful pilot launch in Korea, Edelweiss continues its ascent with a roll out in Asia-Pacific, including China, Singapore and Malaysia, also launching in Russia and Denmark. We are excited for Edelweiss to join our International Brand portfolio and to introduce our first global campaign, Feel the Alps, taking the viewer on a cinematographic, sensory journey through the Alpine landscape. Inspired by this setting, Edelweiss offers a smooth and easy-to-drink beer with a golden cloudiness and a subtle, fruity aftertaste, providing an invitation to pause and enjoy the playful moments of life," explains Malgorzata Lubelska, Senior Director Global International Brands at HEINEKEN.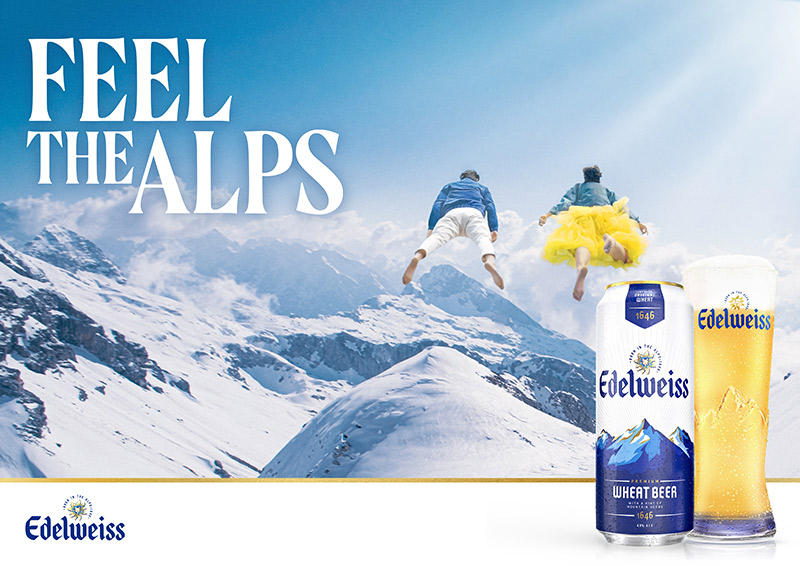 "The film invites us to literally FEEL THE ALPS. No artifice, or distracting music. The whole experience was real, shot in the Alps in Europe, getting the real emotions of the actors truly connecting with nature… the air, the winds, the smells, the cold, the serenity, the fresh water, the essence of the trees. Despite the complexity of shooting in winter on location at an altitude of 2000m, during a global pandemic, we really wanted to depict the true experience of the Alps: a raw experience of a simple product truth: with edelweiss you literally feel the freshness of the Alps in every sip." FRED & FARID Los Angeles said.
Feel the Alps will air across TV & digital in Korea and Russia this summer and it will premier in other markets later this year. Edits include 15, 25 and 60-second versions. Edelweiss is available for purchase in Korea, China, Singapore, Malaysia, Taiwan, Russia and Denmark in 50cl Can, 33cl Sleek Can, 33cl Bottle and Blade.
Source: HEINEKEN
https://www.about-drinks.com/wp-content/uploads/2021/09/heineken-edelweiss.jpg
630
1200
Redaktion
https://www.about-drinks.com/wp-content/uploads/2019/12/logo-ad-680.png
Redaktion
2021-09-02 11:25:00
2021-09-02 11:25:00
Premium Wheat beer brand Edelweiss launches in Asia