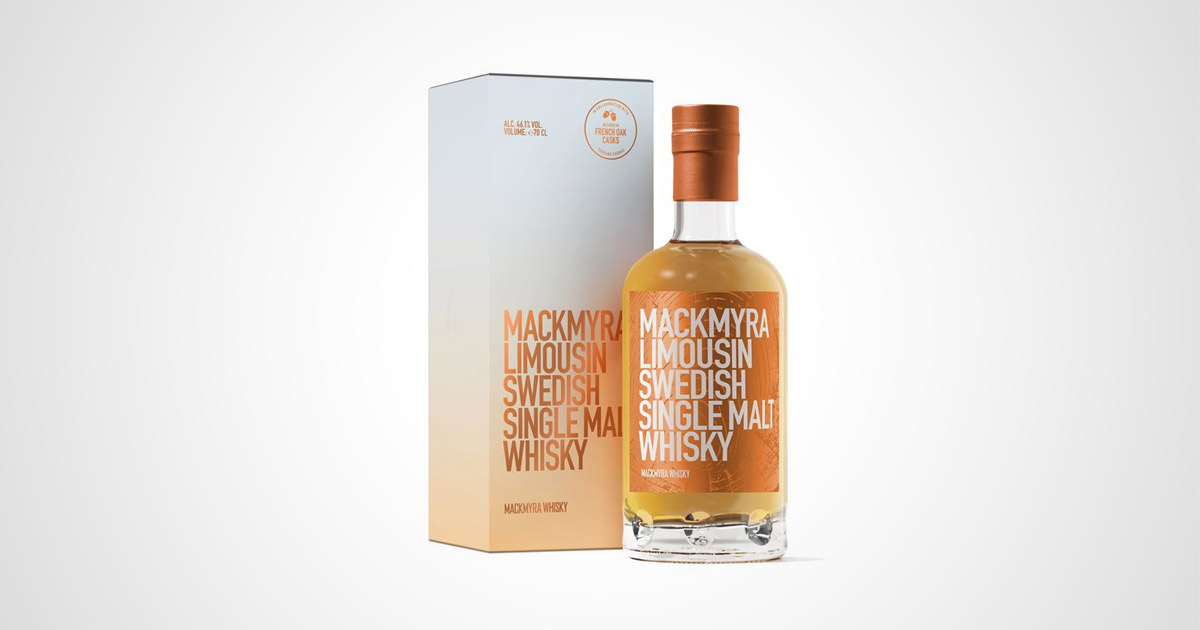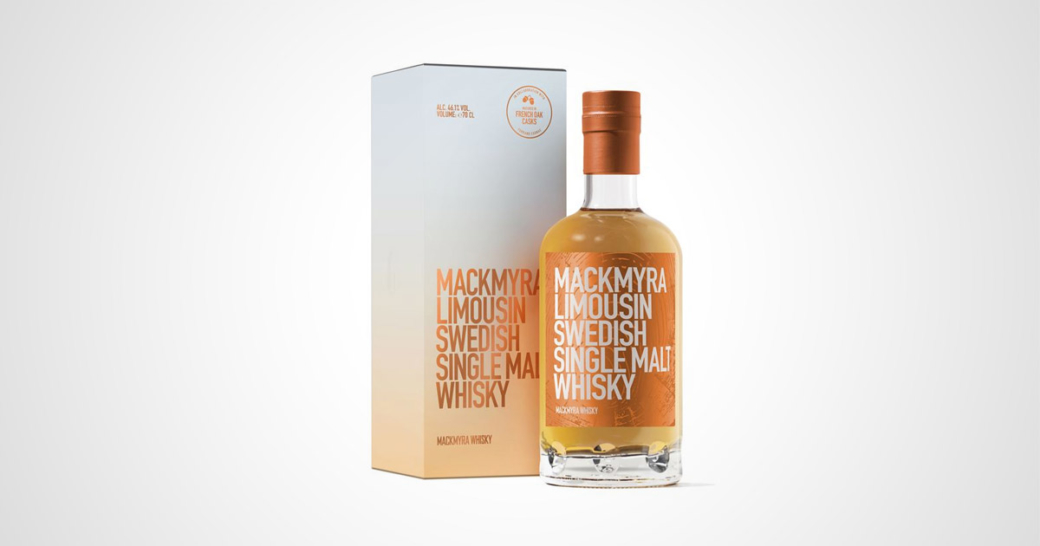 Launch
Mackmyra Limousin – luxury swedish whisky with a french connection
Mackmyra continues a proud tradition by highlighting flavours and artisanship beyond the whisky world's traditional standards with Mackmyra Limousin. This edition is inspired by the prestigious French oak region and combines Mackmyra's classic elegant Swedish whisky character with a deliciously ripe rich vinosity.
Mackmyra Limousin is a rich Swedish single malt whisky inspired by the influential French oak district of the same name. The whisky is characterised by Mackmyra's elegant and prestored recipes, where a significant portion is finished in oak barrels that previously stored Cognac from the renowned Cognac House Ferrand. To emphasize the fruitiness, Mackmyra have complemented the recipe with older Oloroso casks, as well as casks saturated with wine made of berries (cherry wine and forest raspberry wine) to add intrigue, complexity, and a touch of freshness.
Limousin is a limited single malt and is the culmination of the Season series. Mackmyra annually launches two new limited editions adapted to the season, which has become a success and tradition in Sweden for 17 years. The Seasonal editions have made the distillery internationally known through the finishing of whisky in casks saturated with flavours that are close to Swedish nature. Limousin is the last edition in the product series, but far from the last limited edition.
Mackmyra's Seasonal whisky Limousin is available from March 9th, with a special live launch event on the 24th March at Mackmyra.com
Mackmyra Limousin
Limited to 16000 bottles
Sales start: 2022-03-09
Alcohol content: 46,1 %
Price: £ 63 / € 60,49
Mackmyra Limousin is a seasonal whisky where a large part of the whisky is stored in casks that previously stored cognac from the cognac house Ferrand.
Recipe highlights
Over 40% Cognac cask 1st Fill French oak, 350L, aged whisky from 2008
1st Fill Bourbon, 200L, from 2007 and 2008
Freshly Saturated and 1st Fill Oloroso, 128L and 200L, aged whisky from 2008-2015
Berry wine (cherry and forest raspberry wine) saturated wine cask, 30L-200L, aged whisky from 2012-2016
New and 1st Fill American Oak, 128L and 200L, aged whisky from 2010-2015
For additional information and high resolution photos, please contact:
About Mackmyra
Mackmyra is a pioneer and innovator that started the Swedish whisky odyssey. The whisky is created from Swedish ingredients, without any additives, using eco-friendly distillation technology. Mackmyra produces award-winning single malt whisky, provides exciting whisky experiences and allows customers to create their own personalised whisky with its individual 30-litre cask product. Mackmyra has also been creating organic gin since 2017. Welcome to Mackmyra.
Source: Mackmyra
https://www.about-drinks.com/wp-content/uploads/2022/03/Mackmyra-Limousin-Bottle.jpg
630
1200
Redaktion
https://www.about-drinks.com/wp-content/uploads/2019/12/logo-ad-680.png
Redaktion
2022-03-02 08:55:45
2022-03-02 08:55:45
Mackmyra Limousin – luxury swedish whisky with a french connection