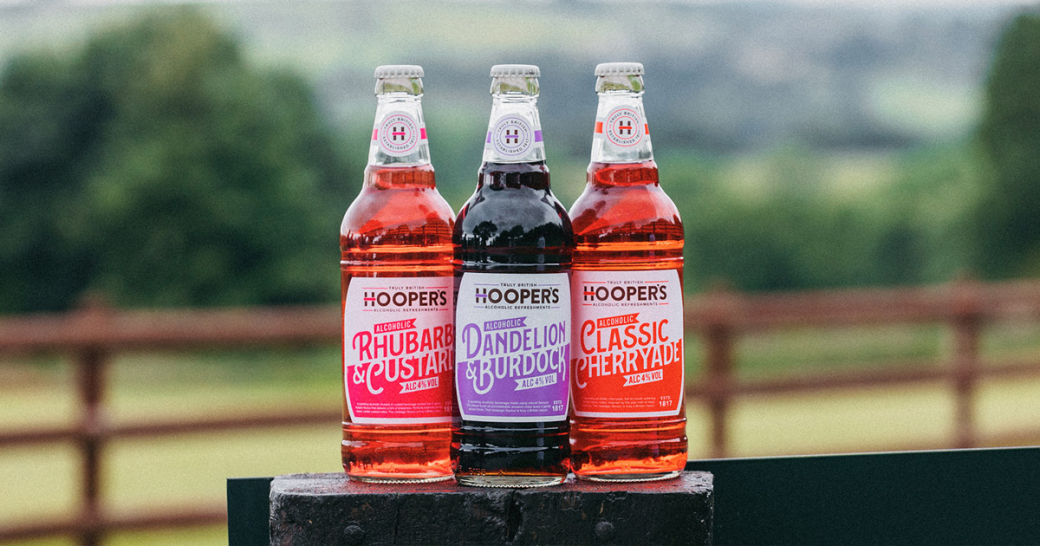 Fom Molson Coors
Global Brands Limited announces the purchase of the Hooch, Hooper's and Reef
Global Brands Limited has announced its purchase of the Hooch, Hooper's, and Reef trademarks from Molson Coors Beverage Company. The brands have been produced and distributed by Global Brands since 2012 and will now form parts of its owned portfolio.
This sale to Global Brands will mean Global Brands own the brands and can now focus on them as part of their own portfolio with all the freedoms that brings.
Nino Beneta, Managing Director of Molson Coors Export and License EMEA & APAC said: "We are excited to see Global Brands progress in growing these brands over the last decade and look forward to seeing the continued success and growth of the Reef, Hoopers and Hooch brands going forward.
"Moving forward as an EMEA & APAC Export and License team our focus will continue to be on a select portfolio of key international brands such as Coors, Staropramen, Carling, Madri Excepcional and Blue Moon."
Steve Perez, Chairman and Founder of Global Brands said: 'We are delighted to welcome the Hooch, Hooper's and Reef brands as fully-fledged members of the Global Brands family. This will give us the opportunity to invest further into the brands with the added security of owning the equity.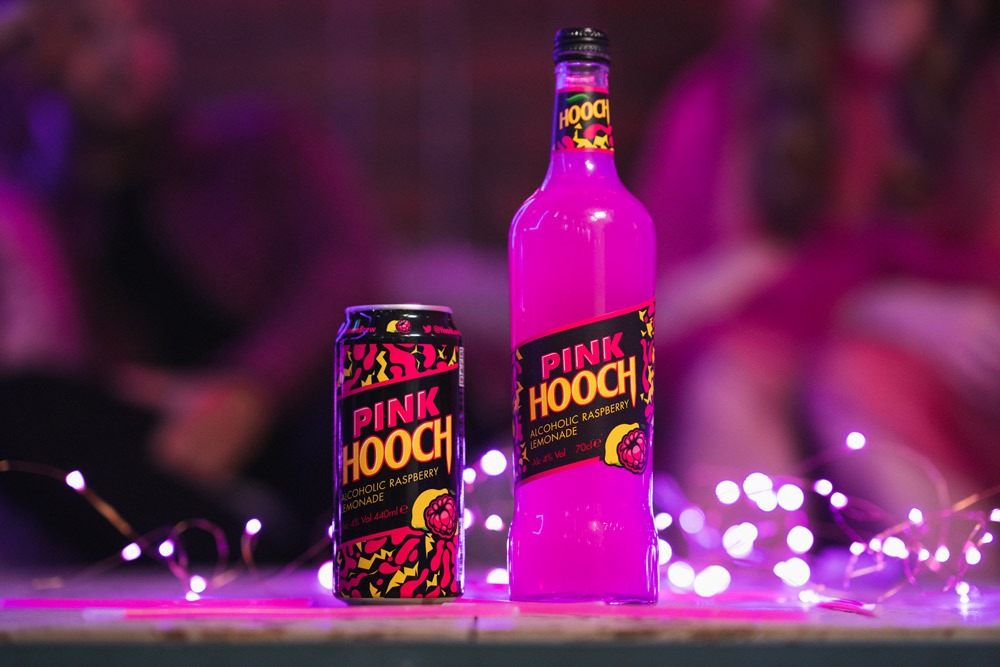 "We re-launched Hooch in 2012 at the Publican Awards with Keith Lemon and reinvigorated the brand, with new flavours and focus. Hooch is a staple of the RTD category sold by major retailers, and is a popular, well-loved brand. This deal will reinforce Global Brands' position as the leading independent producer of RTD brands in the UK.
"We have lots of ideas for innovation and look forward to sharing these with the trade and consumers shortly. We have enjoyed a fantastic supportive relationship with Molson Coors over the years and look forward to continue working closely together through their route-to-market team. It's an exciting start for GBL in 2023!"
Hooch, Hooper's, and Reef join the expanding and popular Global Brands portfolio – which includes VK, the biggest RTD brand in the On Trade,1 Franklin & Sons, the 2nd biggest premium tonic brand in the On Trade,2 and All Shook Up, Shake Baby Shake, Beviamo, Kick Energy, Lustre, and Amigos Tequila Beer. Global Brands are the biggest branded supplier of packaged cocktails to the UK Off Trade (by volume).3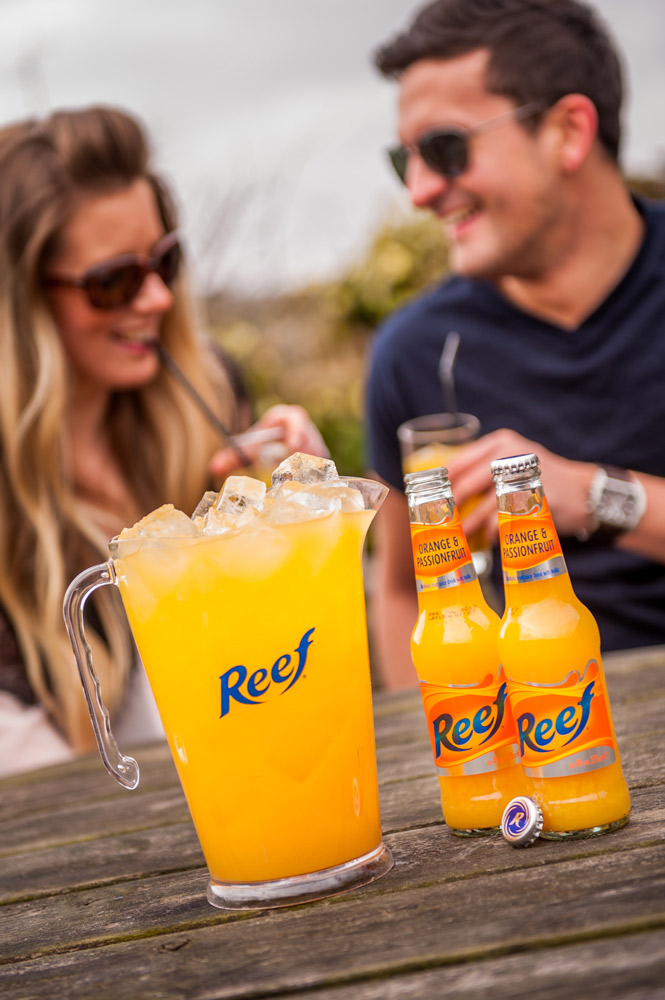 Hooch has enjoyed huge growth with Global Brands since 2012. Recent NPD for Hooch under Global Brands includes the launch of Pink Hooch in 2020 – the most successful ready-to-drink NPD launch of the year4 – and the launch of Orange Hooch in the summer of 2022. Alongside the original, no nonsense alcoholic lemon brew Hooch, is the passion fruit and mango sidekick Hoola Hooch, and a range of Hooch spirits.
About Global Brands Limited
Global Brands is the UK's leading independent drinks business; owning, marketing, and distributing a collection of award-winning products across the RTD, premium soft drinks, spirits and beer categories in the UK and internationally.
Founded in 1997, having spotted an opportunity in the booming RTD category, Global Brands shot to success with RTD brand VK. This entrepreneurial vision has subsequently generated a portfolio of market-leading products, putting Global Brands on the path to be the UK's number one independent drinks company.
Global Brands' line-up now includes fantastic brands, such as VK, Hooch, All Shook Up, Shake Baby Shake, Beviamo!, Kick Energy, Lustre, Franklin & Sons premium soft drinks, sodas and tonics, and Amigos Tequila Beer.
About Molson Coors
For more than two centuries, Molson Coors has been brewing beverages that unite people to celebrate all life's moments. From Coors, Miller Lite, Carling, and Staropramen to Blue Moon Belgian White, Madri Excepcional, Cobra and more, Molson Coors produces many beloved and iconic beer brands. While the company's history is rooted in beer, Molson Coors offers a modern portfolio that expands beyond the beer aisle as well – including Aspall Cyder, Rekorderlig and Three Fold hard seltzer. Our Environmental, Social and Governance strategy is focused on People and Planet with a strong commitment to raising industry standards and leaving a positive imprint on our employees, consumers, communities, and the environment. Learn more about Molson Coors Beverage Company, visit molsoncoors.com, MolsonCoorsOurImprint.com or on Twitter through @MolsonCoors.
This press release includes estimates or projections that may constitute "forward-looking statements" within the meaning of the U.S. federal securities laws. Generally, the words "believe," "expect," "intend," "anticipate," "project," "will," and similar expressions identify forward-looking statements, which generally are not historic in nature. Although the Company believes that the assumptions upon which its forward-looking statements are based are reasonable, it can give no assurance that these assumptions will prove to be correct. Important factors that could cause actual results to differ materially from the Company's historical experience, and present projections and expectations are disclosed in the Company's filings with the Securities and Exchange Commission ("SEC"). These factors include, among others, the risks discussed in our filings with the SEC, including our most recent Annual Report on Form 10-K, which is incorporated by reference therein.
All forward-looking statements in this press release are expressly qualified by such cautionary statements and by reference to the underlying assumptions. You should not place undue reliance on forward-looking statements, which speak only as of the date they are made. We do not undertake to update forward-looking statements, whether as a result of new information, future events or otherwise.
Sources:
1 – CGA MAT P11 2022
2 – CGA OPMS data to P11 2022 (MAT 05.11.2022)
3 – Nielsen RTD Data MAT 19 NOV 2022 (Mults & Impulse)
4 – Nielsen RTD dataset (52 w/e 31.10.20)
Quelle/Bildquelle: Global Brands Ltd
https://www.about-drinks.com/wp-content/uploads/2023/01/Hoopers.jpg
630
1200
Redaktion
https://www.about-drinks.com/wp-content/uploads/2019/12/logo-ad-680.png
Redaktion
2023-01-09 09:05:59
2023-01-09 09:05:59
Global Brands Limited announces the purchase of the Hooch, Hooper's and Reef