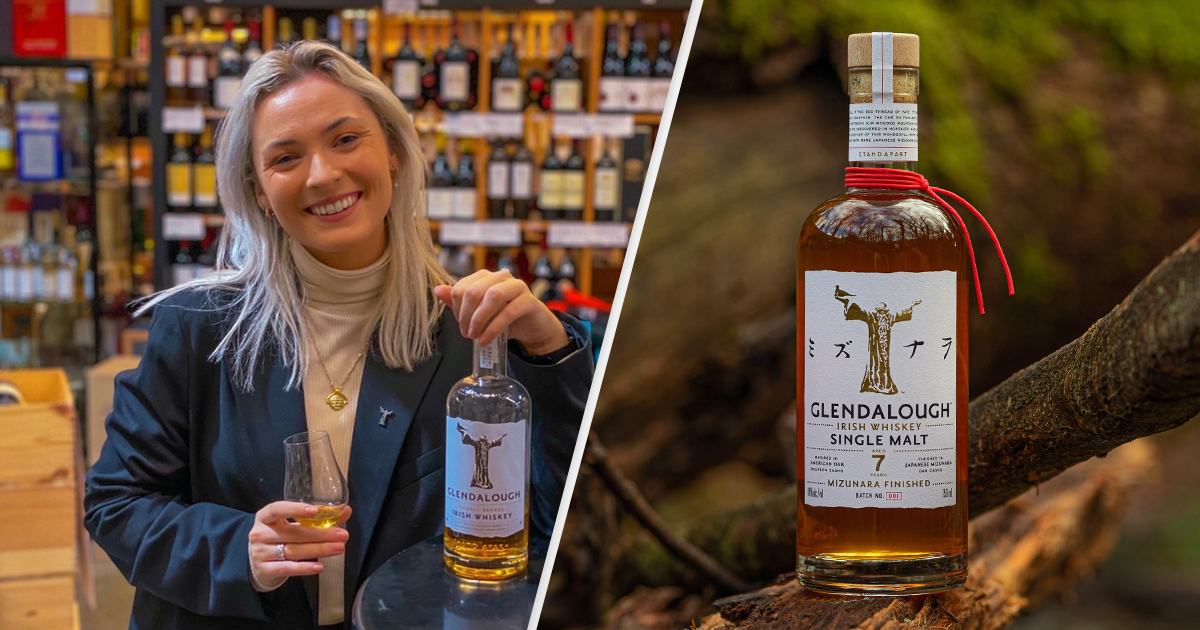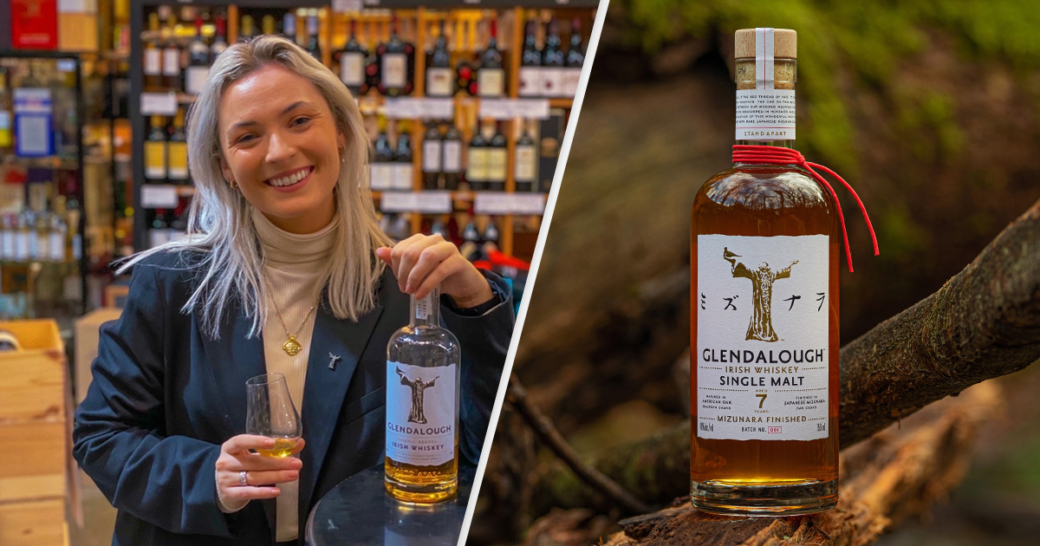 Interview
Glendalough: Brand Ambassador Aoife Hand about Ireland's first craft distillery
Five friends from Dublin who quit their regular jobs to breathe new life into Ireland's artisanal distilling. That's the genesis of Glendalough. They took inspiration for Ireland's first craft distillery from the town of the same name. Glendalough is located in County Wicklow, also known as the "Garden of Ireland", and is surrounded by hills, forests, mountains and lakes. The whiskeys and gins capture the spirit of the woods and meadows in an unadulterated way. The wild herbs and fruits are harvested with all due care by hand and with great respect for nature and distilled fresh a few hours later – and not in the dried state as is commonly the case.
In the interview, we spoke with Aoife Hand, the Brand Ambassador of the Glendalough Distillery for Germany. She tells us about the origins of the distillery, the products and reveals what connects Glendalough with the history of distilling.
Please introduce yourself!
Aoife Hand: My name is Aoife Hand, I am the Glendalough Distillery Brand Ambassador for Germany. I am originally from Ireland and I am responsible for representing our brand in the German market.
I work in conjunction with our German distribution partner, Eggerssohn, and attend trade fairs, tastings and other events that inform consumers about our whiskies and gins. I have been in the role since September 2021, making me still relatively new, but nonetheless excited and eager to show Glendalough to the people of Germany.
Which brands have you worked for before?
Aoife Hand: Living in Tullamore in the Midlands of Ireland my whole life, it made sense that my introduction to the whiskey sector would start with working with another international whiskey brand just down the road from me; Tullamore DEW Irish Whiskey. I worked there as a German speaking tour guide in the Visitor Centre for nearly 5 years.
It was what really drew me into the Spirits industry; I loved learning about the history of distilling, the distinctly different styles of each distillery and their whiskies, the way the sector is constantly expanding, brimming with innovation, and it was through this learning that I came to hear about Glendalough Distillery and was inspired to apply for the role as their Brand Ambassador.
How long has Glendalough been around? How did the brand come about?
Aoife Hand: Despite all that we have already achieved, Glendalough as a distillery is relatively young. We were founded in 2011 by a group of friends from Wicklow and Dublin who wished to revive the heritage of craft distilling in Ireland.
After many an evening's discussion, the friends convinced each other to leave the safety of their day jobs, head into the mountains and take a chance on something more meaningful (much like the man on the bottle, St Kevin). Together they built a craft distillery near their favourite spot in those mountains, Glendalough.
The history of Glendalough goes back much further than that. What connects the place to the history of distilling?
Aoife Hand: Glendalough as a location is situated in one of the most beautiful parts of Ireland; County Wicklow which is also known as "The Garden of Ireland". It is a place surrounded by roving hills, forests, mountains, and of course lakes. Glendalough itself is the Irish translation of the "Valley of Two Lakes". The surrounding nature in Glendalough is a big inspiration for the Distillery.
The history of distillation in Ireland dates back to the sixth century AD, when Irish monks would travel from place to place, learning and sharing their knowledge. Glendalough is renowned for its 6th century monastic settlement founded by St Kevin, a legendary monk and the man on all of our bottles. It was in this Valley that St. Kevin made his mark. Born into Irish royalty, St Kevin chose his own fate and disappeared into the mountains to be at one with the wild.
For 7 years he lived by the upper lake of Glendalough and would stand praying, arms outstretched. He did this so often and for so long, that one day a blackbird landed in his hand. So he stood day and night until the eggs hatched and the chicks flew away. Stories such as this spread around Ireland and inspired people to seek out this holy man and his valley. St. Kevin eventually built his "City of 7 Churches" by the lower lake that still stands 14 centuries later. Monasteries like Glendalough were the birthplace of distilled drinks.
And Glendalough is "Ireland's first craft distillery"?
Aoife Hand: Yes, Glendalough was the first craft distillery to open up in Ireland after decades of Irish Whiskey brands being exclusively produced by the big players of the spirits industry. A Craft Distillery places great emphasis on craftsmanship. This is reflected in our local raw materials, in the fact that we take into account our immediate surroundings, the Wicklow Mountains, and their integrity in our production. We live and breathe craftsmanship in the distillation and, of course, the aging of our whiskeys, the great art of blending wood and whiskey into a work of art.
This is exactly what we stand for at Glendalough. With this in mind, on almost every variant of Glendalough whiskey and gin, we emblazon the words "Stand Apart" at the bottom of the bottle.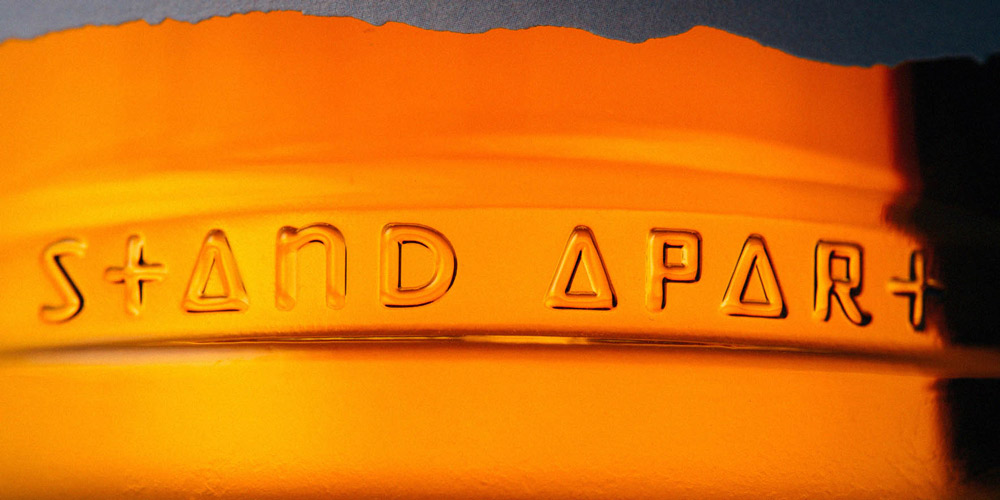 So what exactly does "Stand Apart" mean?
Aoife Hand: Well, for us in Glendalough it means taking the road less travelled and looking for the most interesting and off-the-cuff experiences that take us well outside our comfort zone. We like to say that we are bold, daring explorers who don't just dream, we act, and we like to leave comfort behind to pursue our passions. We Stand Apart from the crowd and our spirits do too!
The idea behind Glendalough was to bring Irish distillation back to its heritage and that's the meaning of our brand. St. Kevin, after leaving his comfortable life, founded Glendalough after seven years and this is where our guys took their inspiration, leaving their good careers behind to make something their own, something that was craft distilled to the highest quality.
How else does Glendalough differ from other distilleries?
Aoife Hand: We definitely stand out from the crowd as a brand that progressively creates craft premium spirits that evoke a profound sense of place, an appreciation of the wild flavours within, and an appreciation of what it took to capture them.
For example; our gins are fresh-distilled from hand-foraged, wild botanicals in the Wicklow mountains. Each day, our full-time forager Geraldine Kavanagh ventures into the Wicklow mountains to sustainably forage wild botanicals. The wild native botanicals she picks are quickly transported to the distillery to capture the natural essence of the mountains. The wild botanicals are painstakingly slow-distilled to tease out delicate flavours, in very small batches of less than 250 litres.
The cut-points are decided batch by batch, by smell and taste (never timed or automated) as if each batch is the first. This brings flavour to a whole other level. The knowledge, experience and hours put in to producing each bottle are what make this liquid so special.
When it comes to our whiskey, it has always been and will always be a case of searching for the finest, most flavorful oak in the world. We don't say this lightly, and we don't find it easily. Our wood program is a testament to our relentless pursuit of flavour. While American white oak forms the backbone of our maturation, Irish, Japanese, French and Spanish oak are used to finish our various whiskeys.
Each give unique and exquisite flavours. It is this commitment to flavour and quality that allows us to proudly claim our title as one of Ireland's first craft distilleries, setting apart from many others.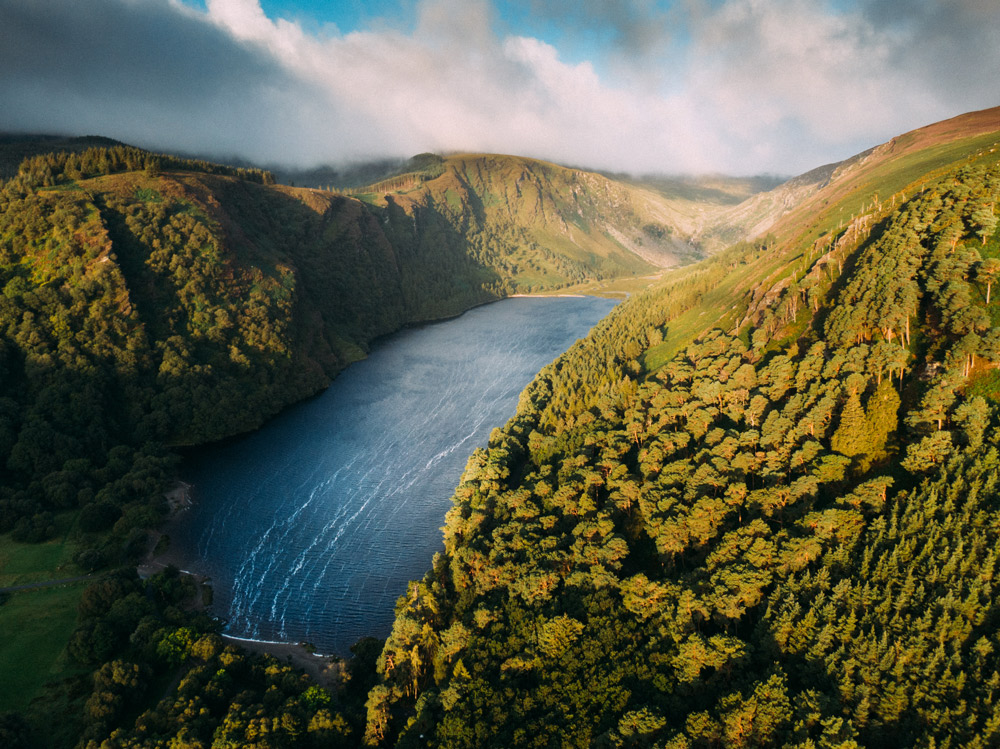 In the beginning, Glendalough focused on Poitin. What is that?
Aoife Hand: Poitin is Ireland's gift to the world as first ever distilled drink. The first written record of distillation of spirit for consumption was in the 6th Century. Irish monks had travelled in the middle east and discovered the process behind perfume. The monks then brought the process back to the Irish Monastery's where they created what we would now know closely as Poitin (Poitin translates from Irish as Small Pot). This was the original 'Water of Life', 'Aqua Vitea' or 'Uisce Beatha'.
Around the time of St. Kevin, came Poitin. In 1661, King Charles the 2nd put a tax on distillation in Ireland. It was only the Whiskey Distilleries who could and would pay the crown. Poitin which was distilled by farmers in sheds and valleys became outlawed and this ban was only lifted 1997 for distribution within Ireland. Poitin was essentially the original moonshine. Many people in Ireland think it's made from potatoes, but it existed almost a thousand years before potatoes were introduced to Ireland. Glendalough Poitin was made with sugar beet as well as malted barley.
What are the current products?
Aoife Hand: At present, we have 6 whiskies; ranging from Single Grain to Single Malt to a Pot Still and 2 gins; which are of a contemporary style.
Double Barrel Single Grain: 42% ABV – Uses ex American Bourbon Barrels & Olorosso Sherry Casks
Glendalough Madeira Cask Finish: 42% ABV – Uses ex American Bourbon Barrels, Olorosso Sherry Casks and Canteiro Aged Madeira Barrels
Glendalough Calvados Cask Finish: 42% ABV – Uses ex American Bourbon Barrels & Calvados XO Casks
Glendalough Burgundy Cask Finish: 42% ABV – Uses ex American Bourbon Barrels and Grand Cru Burgundy Cask
Glendalough Pot Still: 43% ABV – Uses ex American Bourbon Barrels and Irish Oak Casks. Use of ex-bourbon barrels as well as barrels from Irish oak, which are specially made for us. The oaks are felled locally in the Wicklow Mountains for this purpose, and for every oak felled, seven new ones are planted to ensure sustainability, which is very important to us.
Glendalough 7 Years old Single Malt Mizunara Finish: 46% ABV – Uses ex American Bourbon Barrels and Japanese Mizunara Oak Casks
Glendalough Wild Botanical Gin – 41% ABV handpicked botanicals from the Wicklow Mountains
Glendalough Rose Gin – 37.5% ABV handpicked botanicals from the Wicklow Mountains combined with fresh rose petals,originally created by distiller Rowdy Rooney in honor of his mother Rose.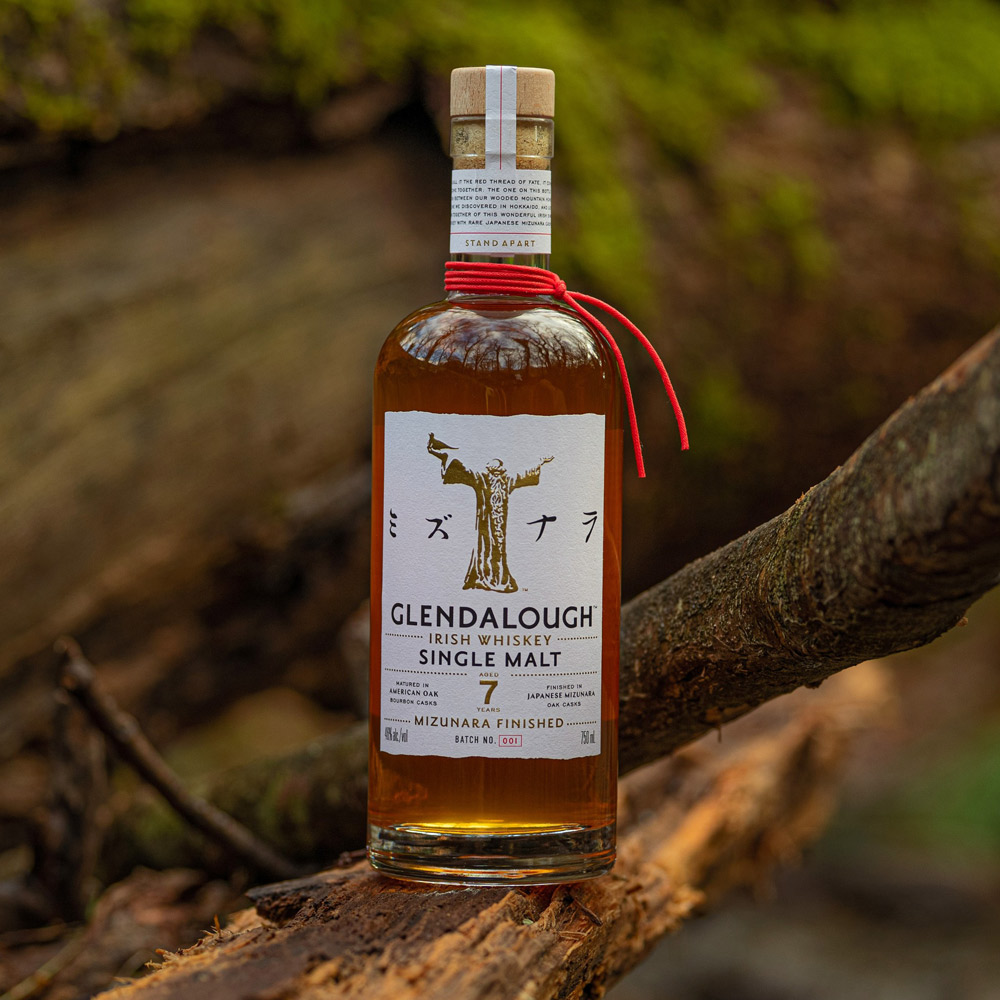 Most recently, the Glendalough 7 YO with Mizunara Finish was released. What makes this single malt so special?
Aoife Hand: What's important and special about Glendalough as a distillery is that we searched high and low for the world's best oak. For us, that means the most flavorful. Mizunara, which translates to "Water Oak" is a nearly mystical style of oak that is so rare and complex in its nature that by right, it should be extremely difficult to work with.
It's porous and brittle, the oak takes over 200 years to grow, it doesn't grow straight, it takes 3 years to dry out due to its porosity. The barrels also have to be sealed with the concentrated aged juice from unripe persimmons to prevent leakages. It is a labour of love and goes to show the lengths that Glendalough will go to create a truly special whiskey. Years ago, we were the first Irishmen to show up in the only independent cooperage in Japan, Ariake Sangyo, and developed a close relationship with the people there. This was a crucial step as we now have built up enough of a relationship to ensure more of these Mizunara releases are in the future.
It is this very special relationship that is communicated on our bottle through the "red thread of fate" which is wrapped around the neck of each of our Mizunara bottles. The Japanese believe an invisible red thread connects that which is destined to be together. In this case it represents the connection between two islands at far sides of the world – Hokkaido and Ireland. Bringing together the world's best oak, and the world's best malt. Marrying Japanese design and Irish story telling
And of course, most important of all: flavour! Of all oak species, Mizunara gives us distinct and unique flavor. It also brings a more tropical, exotic slant on typical oak-cask flavors. Orange, marmalade and mango, among others. It has much higher levels of vanillan than any other oak. It brings a smooth, chocolate finish to whiskeys. It also has unique compounds that give us incense and coconut flavors.
By the way, we have just received confirmation that this single malt was awarded the Double Gold Medal at the current San Francisco World Spirits Competition. A nice confirmation for the exceptional quality of this bottling.
Where are the products available in Germany? You mentioned above that you work with Eggerssohn?
Aoife Hand: Yes, through working with Eggerssohn, we are available mostly in whiskey shops and traditional retailers around Germany.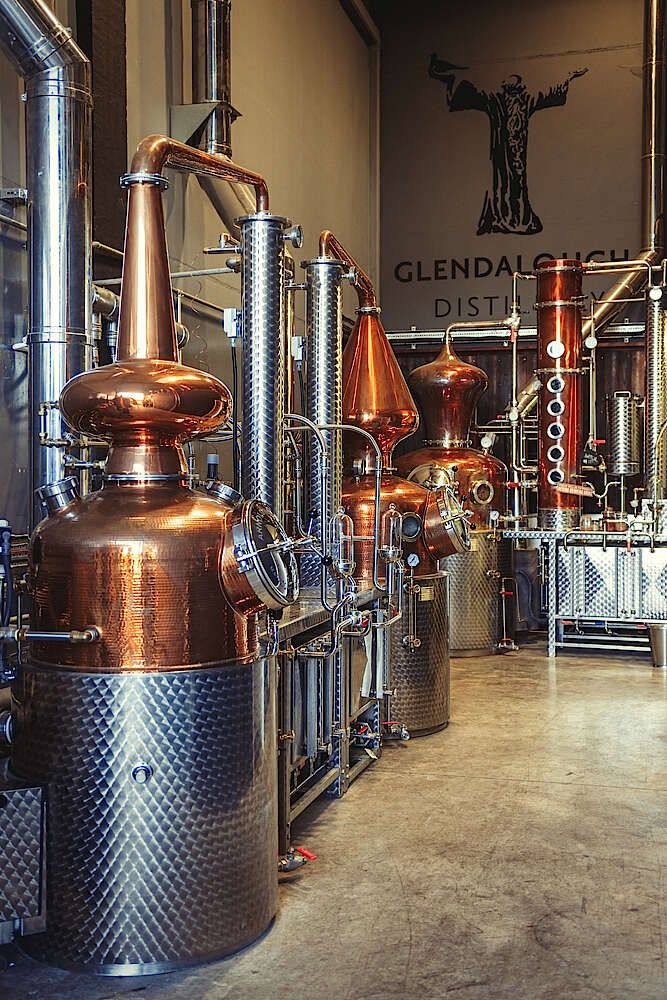 What do you particularly appreciate about the cooperation with Eggerssohn?
Aoife Hand: The opportunity to work with the Eggerssohn team in Germany is invaluable for me as a Brand Ambassador. It's an almost heavenly connection for me. I work closely with the sales team, who not only run the business with the utmost professionalism and enthusiasm, with a lot of heart and soul, personal customer relations and hands-on, but also welcomed me with a special warmth, so that I felt in good hands from day one.
I can also rely on Patricia Socha, our Brand Manager at Eggerssohn, to help me explore and take advantage of the right opportunities for Glendalough. The Eggerssohn team's support for me as a new Brand Ambassador in this market has enabled me to really hit the ground running in my first year here in Germany, representing Glendalough and making a strong impression already.
What do you have planned together for 2022?
Aoife Hand: We definitely have some exciting things planned in the coming months. Sty tuned …
At the moment, we're really basking in the impact that our Single Malt Mizunara Cask has had in it's first month since it's launch in the German Market so that will be a big focus for us over the coming months but as we come into the summer, our gin will be a big focus for us too. I will be attending a number of whiskey fairs over the coming months too so if you happen to pass by our stall, do come and say hi! You can also always reach out to me on Instagram at @Glendalough_aoife if you ever have any questions. 😊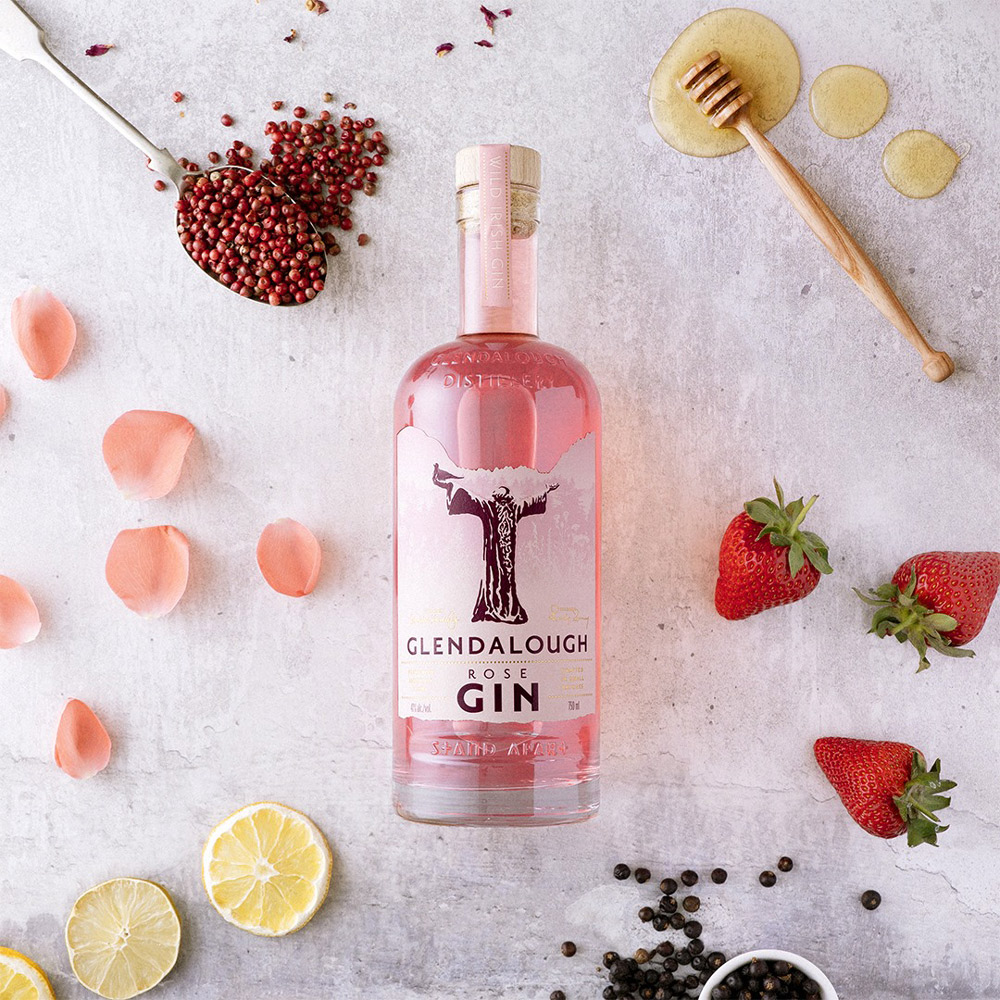 Glendalough | glendaloughdistillery.com | instagram.com/GlendaloughDistillery | facebook.com/GlendaloughDistillery
Eggerssohn | eggerssohn.com
+++ We would like to thank Aoife Hand for the open and very interesting interview and wish him continued success! If you also have an interesting brand, then we should talk. Just send us an email with the subject "about-drinks interview" to redaktion@about-drinks.com – we look forward to hearing from you! +++
https://www.about-drinks.com/wp-content/uploads/2022/05/Glendalough-Interview-Teaser-1.jpg
630
1200
Redaktion
https://www.about-drinks.com/wp-content/uploads/2019/12/logo-ad-680.png
Redaktion
2022-05-31 10:05:54
2022-05-31 10:05:54
Glendalough: Brand Ambassador Aoife Hand about Ireland's first craft distillery