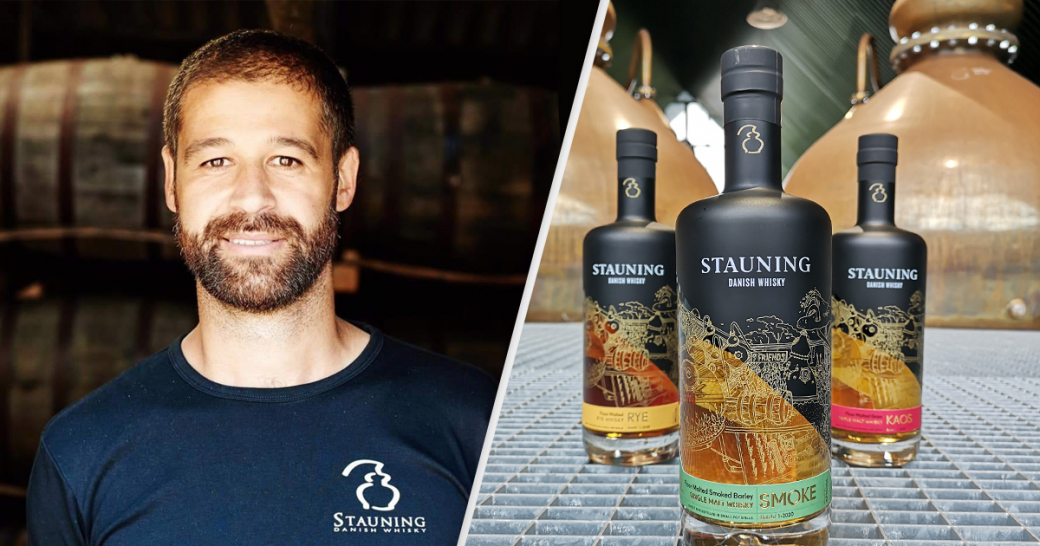 Interview
"Challenge the whisky world": Alex Munch about Stauning Danish Whisky
Stauning wants to challenge the whisky world with its products. Because in the opinion of the nine founders, a whisky does not have to taste like a Scottish single malt. It can be completely different – and should be completely different. How does that work? With Danish whisky! It is distilled with regional ingredients in the newly built distillery in the small village of Stauning. Quite simple and efficient. Moreover, the distillery and products reflect the region – shaped by agriculture and fishing.
We talked to Alex Munch about Stauning Whisky. He is one of the nine co-founders of Stauning Whisky and looks after product development, the brand, sales and marketing.
You have been with Stauning since its founding in 2005. What did you do before that?
Alex Munch: When we started Stauning, we were four Engineers, a helicopter pilot, a doctor, a butcher, a chef and a teacher. I was one of the engineers.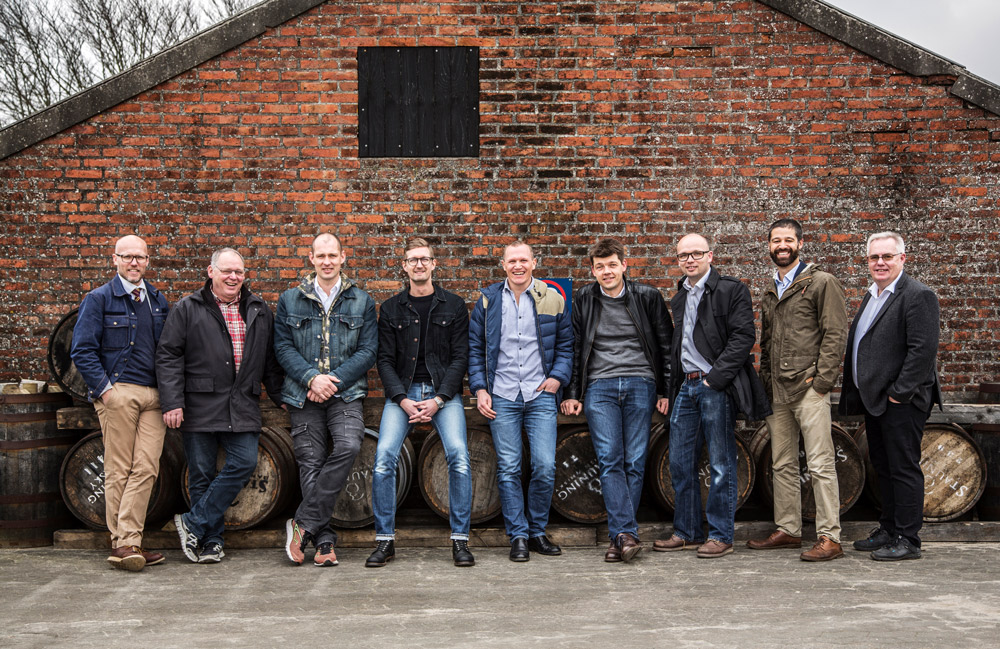 What distinguishes Stauning and its products?
Alex Munch: We try to focus on making a unique Nordic Style Whisky that reflects the environment we live in.
What are the conditions for whisky production in Denmark?
Alex Munch: Making whisky in Denmark is as easy as in any other whisky producing country. We have both amazing quality of grain and water.
We have chosen to make our whisky the hard way. We have all processes of whisky making in-house. From floormalting the local grain, smoking and drying it all the way to bottling at site. So we do everything at the Distillery which is very uncommon in the whisky world today.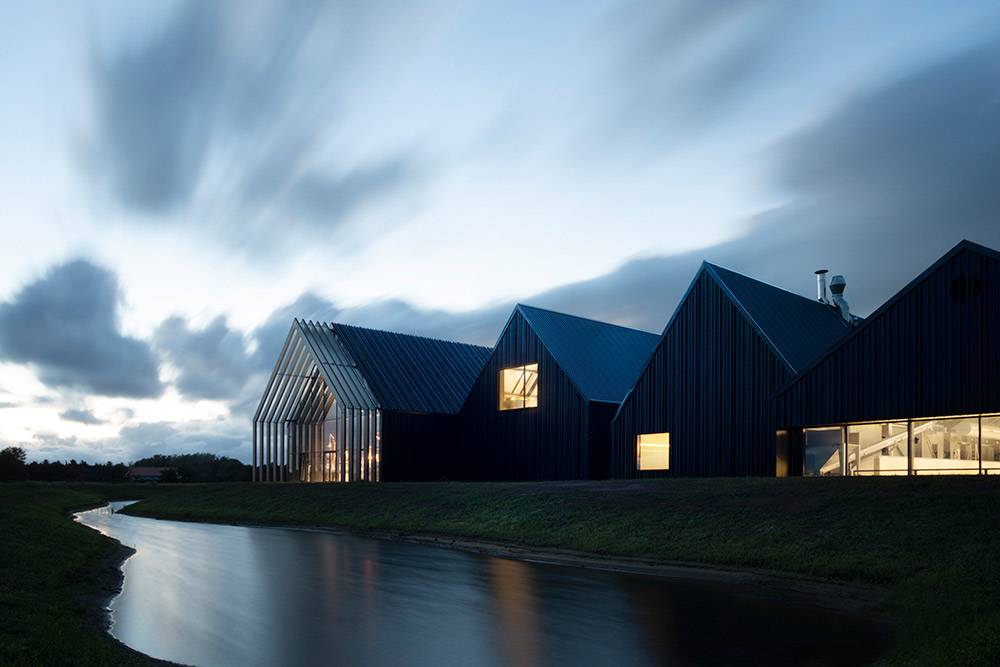 You produce in the little village of Stauning. What distinguishes the newly built distillery?
Alex Munch: The new distillery is the best example of Danish architecture. Simple and efficient. We have tried to design a distillery that reflects the area we live in (farming and fishing). And I think we succeeded quite well. The locals also like it.
We have a lot of people coming to see the distillery (both tourists, whisky drinkers and people from the spirits industry). Some are now also adapting the way we make whisky and building distilleries that uses some of the special techniques we have invented – that makes us very proud.
Which ingredients do you use to make your products?
Alex Munch: We use local Barley, Rye, Water, yeast, Peat, Heather and casks for maturation. The casks we can not get in Denmark. So we source them outside Denmark.
And we use a lot of different casks: ex bourbon, virgin american oak, fortified wine casks (madeira, marsala, moscatel, vermouth), wine casks, other spirits casks (forexample rum, mezcal, cognac + much more), beer casks and other special casks.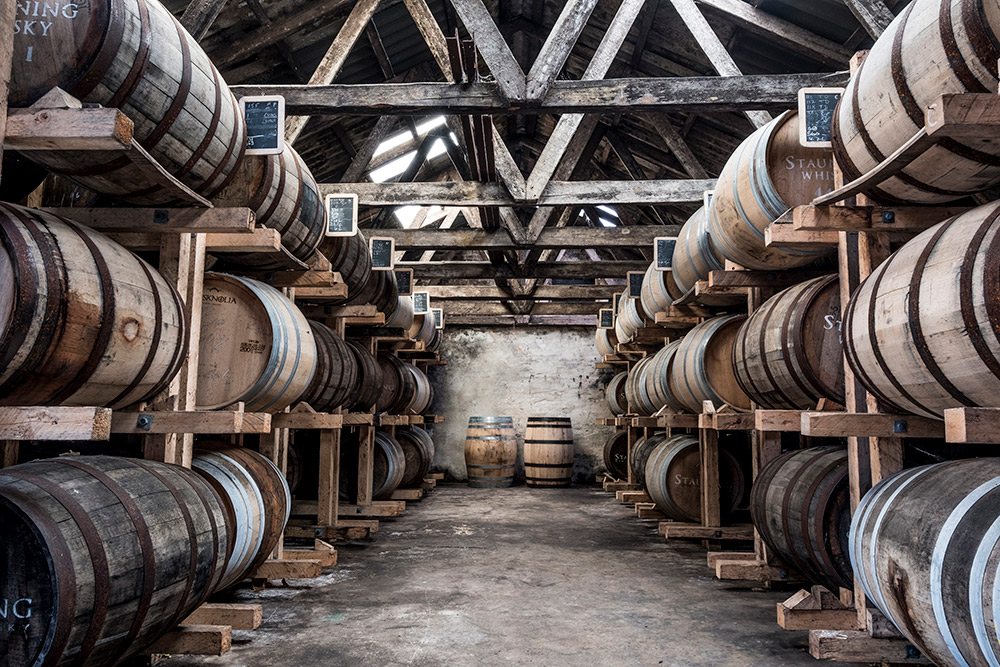 What aromas and flavors characterize Stauning Danish Whisky?
Alex Munch: Cereals, sweet orchard fruits, cinnamon, orange/citrus, and bonfire smoke (if a Smoky Whisky). More spice and pepper if a Rye whisky.
Often rounded with toffee and vanilla on the palate. The finish has notes of chocolate, nougat, oak and (if a Smoky Whisky) a lovely sweet smoke.
Which products are in your portfolio?
Alex Munch: We have three core products (a Rye Whisky, a Single Malt Smoked Whisky and Kaos – a mix of Rye Whisky and Single Malt.
Then we also have our research series where we experiment. Currently we have a Smoked Rye new make that tastes a bit like mezcal (it is named Curious). Then we also have Bastard (Rye Whisky aged in mezcal casks) and El Clasico (Rye Aged in vermouth casks). We also do limited editions both Rye and Single Malt.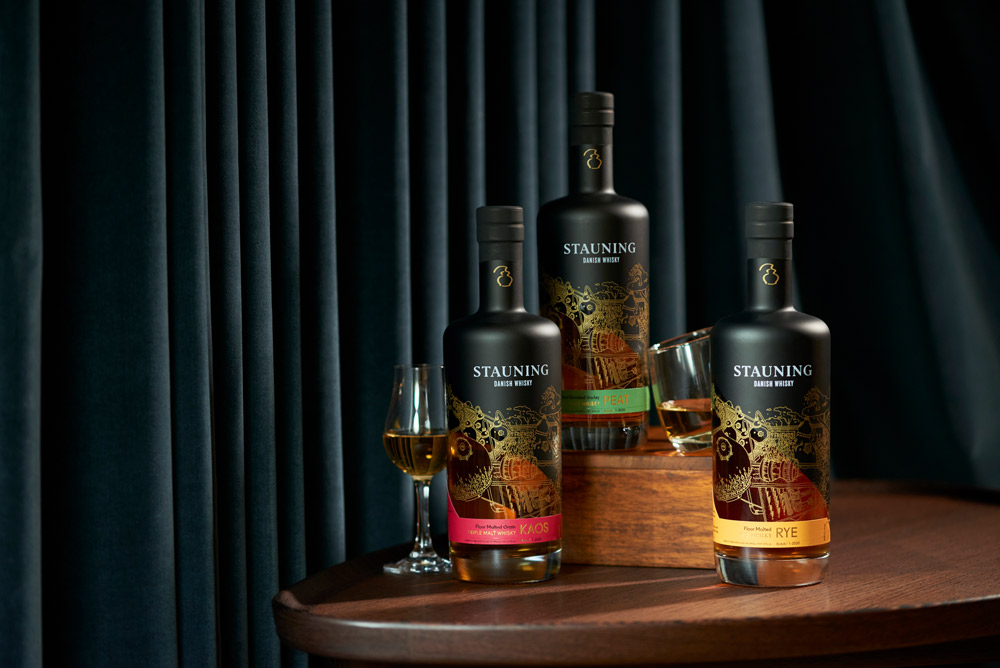 The whiskies seem to taste good: you have won some prizes. Which ones? And how important are such awards?
Alex Munch: We have a won a lot of different awards worldwide. It is good to get awards as it tells you that people like your whisky.
The most important price ist the "Innovator of the year" from World Whisky Awards. This one was important as we try to challenge the world of whisky.
For the German distribution you cooperate with Kirsch Whisky. How did the cooperation come about?
Alex Munch: We meet one of the guys from Kirsch at the BCB in 2018 – he told us that they were interested in a brand as Stauning. So we contacted Kirsch some weeks later as we had also heard from a mutual friend that they could be a good distributor for a brand like Stauning Whisky.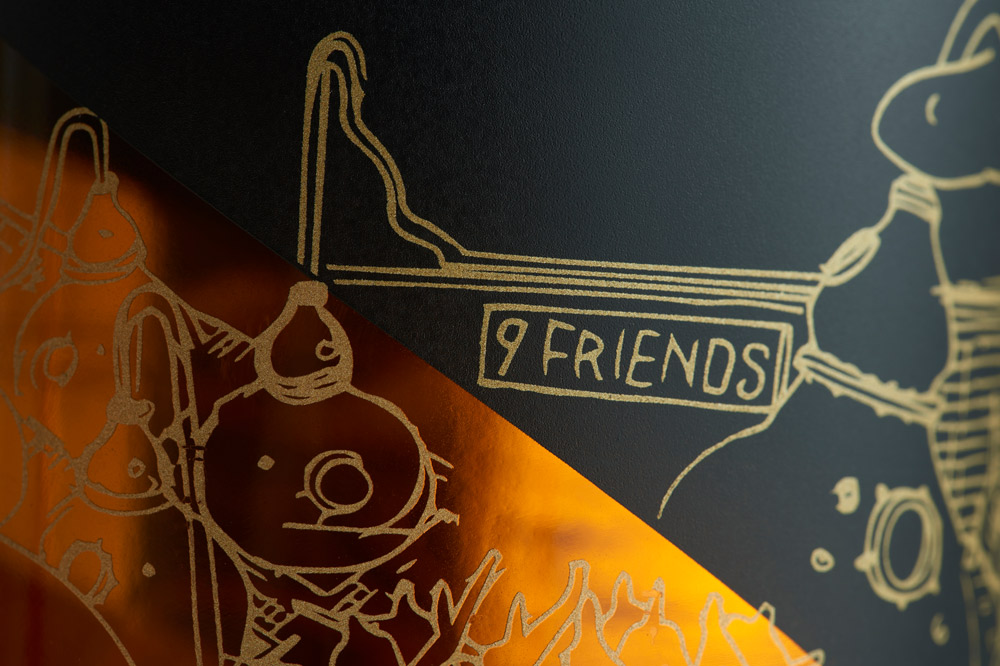 How do you assess the German whisky market and what do you hope to achieve by entering the market?
Alex Munch: The german whisky market is very interesting as it is so big. But it is also a very conservative market. Very traditional. They like Scottish Single Malt.
But it seems over the last couple of years that consumers are changing a bit – after covid people are looking to find new and interesting whiskies. We would like to tap into that. Both in on-trade and off-trade.
What can we expect from Stauning Whisky in the future?
Alex Munch: You can expect us to challenge the whisky world even more than we are doing now. We would like to challenge the whisky drinkers. A bit like we have seen with beer and food over the last years. Not many years ago you would inly drink Pilsner, Weißbier and Dunkel in Germany. That has change a lot. Also the influence of Nordic food has changed how restaurants work with local produce.
We can do the same with whisky. A whisky does not need to taste like Scotch Single Malt – it can be very different and should be very different. It is too boring if everything tastes the same.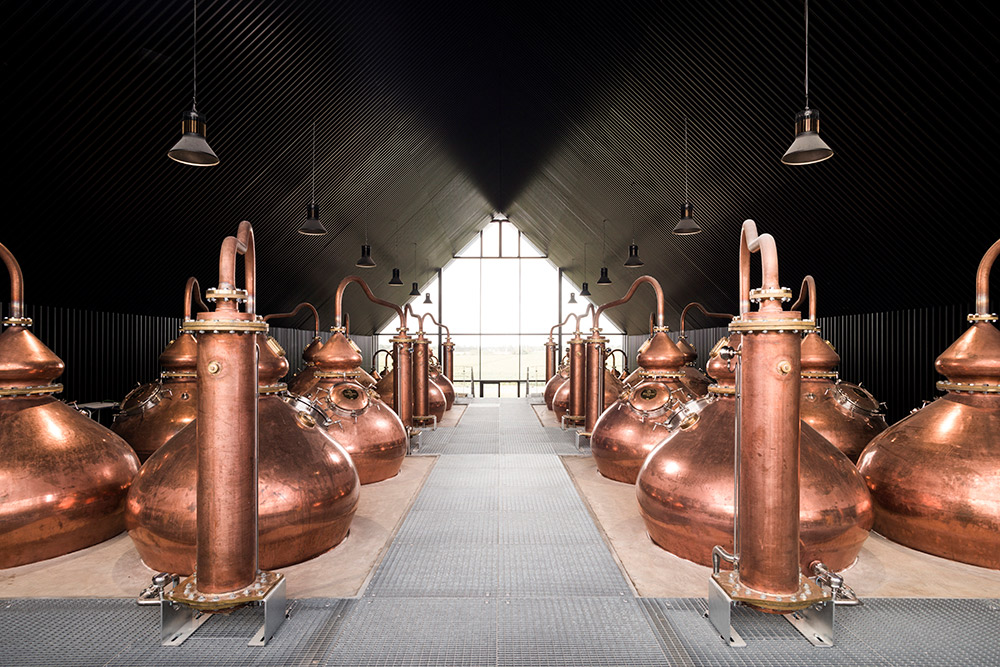 Stauning Whisky | Website | Instagram | Facebook
+++ We would like to thank Alex Munch for the open and very interesting interview and wish him continued success! If you also have an interesting brand, then we should talk. Just send us an email with the subject "about-drinks interview" to redaktion@about-drinks.com – we look forward to hearing from you! +++
https://www.about-drinks.com/wp-content/uploads/2023/02/Stauning-Interivew-1.jpg
630
1200
Redaktion
https://www.about-drinks.com/wp-content/uploads/2019/12/logo-ad-680.png
Redaktion
2023-02-09 11:18:51
2023-02-09 11:18:51
"Challenge the whisky world": Alex Munch about Stauning Danish Whisky