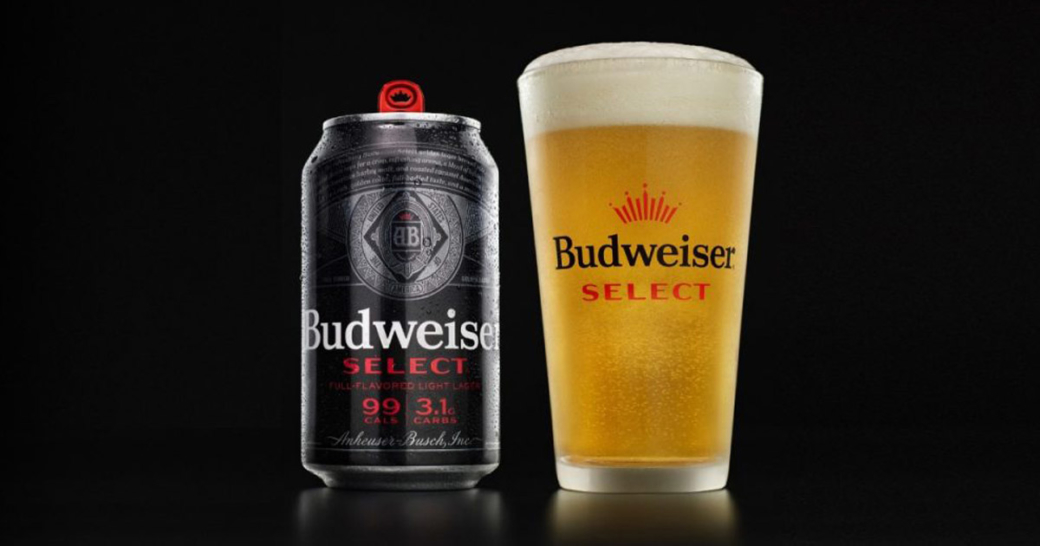 Light on calories, heavy on taste
Budweiser Select Redefines The Low Calorie Beer Category
Budweiser, America's beer since 1876, today announced plans to support Budweiser Select at national distribution, after only being available to in-the-know St. Louis residents. The full-flavored, light lager's national availability comes in response to a growing consumer demand for a lower calorie beer option without sacrificing the taste of a full-bodied beer.
Light on calories and heavy on taste, Budweiser Select has 99 calories per each 12-ounce serving, and features a crisp, refreshing taste you'd expect from Budweiser. Budweiser Select became an immediate fan favorite when it was released in 2005 and was the #2 ranked new food and beverage product by Information Resources Inc. (IRI), an independent consumer products research firm, in its first year of distribution. Budweiser Select is also one of St. Louis's best kept secrets, with Bud Select having a higher per item rate of sale than Budweiser in that location.
"Budweiser Select is a staple in St. Louis, so we're excited to bring it back to consumers across the country with a full national distribution," said Monica Rustgi, VP of Marketing at Budweiser. "We found that Bud lovers are looking for more beer options that are lower in calories, but they don't want to sacrifice taste when it comes to their beer. Reintroducing this fan favorite is just another way we're continuing to innovate to meet the needs of our consumer."
Budweiser Select's taste is so close to Budweiser's that consumers may think it's too good to be true. That's why the brand is releasing a humorous new TV and digital ad campaign, featuring a series of lie detector tests to dispel any doubt that Bud Select isn't both full-flavored and light on calories. The launch of the campaign will also be paired with an MLB sponsorship, inclusive of a national media and XM radio buy as well as in-stadium signage with a focus on Opening Week and social media giveaways to keep Bud Select top of mind all season long. The MLB has long been a focus for Budweiser as a whole, and the Budweiser Select launch will further strengthen the relationship.
Budweiser has also launched the Live Like A King Sweepstakes where one lucky winner will be selected to live out the ultimate Budweiser experience in St. Louis. Consumers over the age of 21 can enter via Facebook or Twitter by sharing why they deserve to win the ultimate Budweiser Select fan experience, inclusive of a private brewery tour, a meet-and-greet with the Clydesdales, a stocked Budweiser Select fridge, merch and more, using #BudSelectMe and #Sweepstakes and following @budweiserusa. Additional information below.
Budweiser Select has 99 calories, 3.1g carbs and a 4.3% ABV. Budweiser Select is available wherever Budweiser is sold and comes in 12oz bottles in a 6-pack and 12-pack, 12 oz cans in a 12-pack, 24-pack and 30 pack.
Source: Anheuser-Busch
https://www.about-drinks.com/wp-content/uploads/2021/03/budweiser-select.jpg
630
1200
Redaktion
https://www.about-drinks.com/wp-content/uploads/2019/12/logo-ad-680.png
Redaktion
2021-03-04 11:23:51
2021-03-04 11:23:51
Budweiser Select Redefines The Low Calorie Beer Category