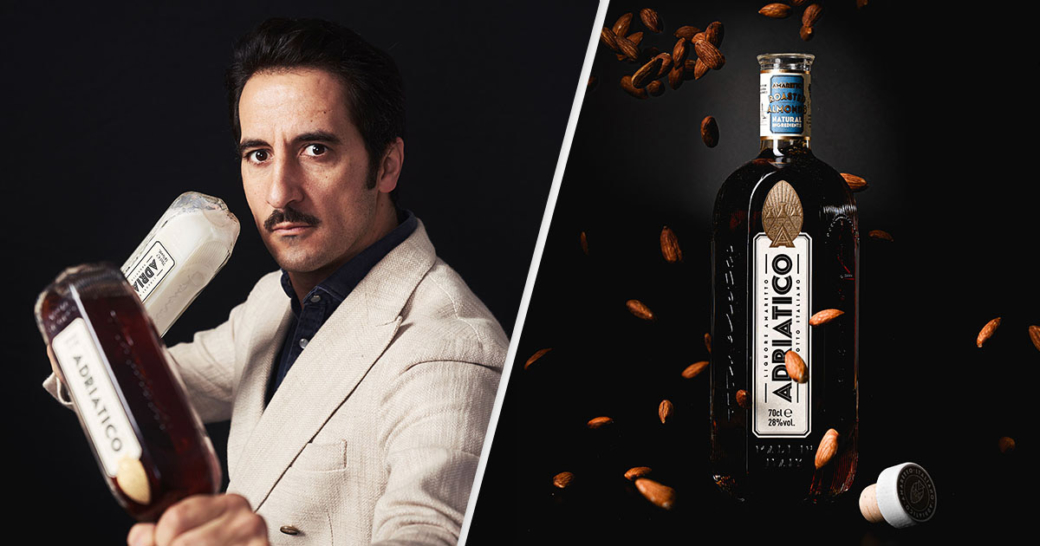 Made in Italy
ADRIATICO: Jean-Robert Bellanger about his Amaretto
The creation of spirits is often associated with a formative experience. This is also the case with ADRIATICO Amaretto – and it is truly Italian. It all began with homemade sweet tiramisu, prepared by Jean-Robert Bellanger's mother. A later search for a less sweet and more natural almond and marzipan flavor was unsuccessful. So Jean-Robert Bellanger decided to produce his own Amaretto for himself. And it was so well received by his circle of acquaintances that he launched it.
We talked to Jean-Robert Bellanger, General Manager and co-founder of BELLAVENTURA Drinks (ADRIATICO and MAMMA MIA! Limoncello), about his ADRIATICO Amaretto.
Hello! We're glad it worked out with an interview!
Jean-Robert Bellanger: Hello about-drinks! Thank you so much for giving us the opportunity to talk about ADRIATICO Amaretto in your fantastic magazine.
It all started with homemade tiramisu. Tell us about the story of the creation of ADRIATICO.
Jean-Robert Bellanger: Precisely! It all started a long time ago when my Italian mother used to cook her lovely tiramisu at home. She was (and still is) preparing it infusing the savoiardi biscuits in a mix of espresso coffee and amaretto. I grew up then with this fantastic almond and marzipan taste. Getting older I wanted to find a less sweet and more natural amaretto form, but despite many travels in Italy I wasn't able to find it. Four years ago I decided to start producing my own Amaretto for me. I got such strong and positive feedbacks – so I just launched it.
Did you have any contact with the spirits industry before?
Jean-Robert Bellanger: Not really to be honest as I used to work in the digital marketing field previously. I got my first on-trade experiences through my job at Red Bull where I worked seven years to launch the brand in France back in 2008.
Immerging myself in this beautiful industry was more linked to my passion for wine and spirits rather than to follow a previous career.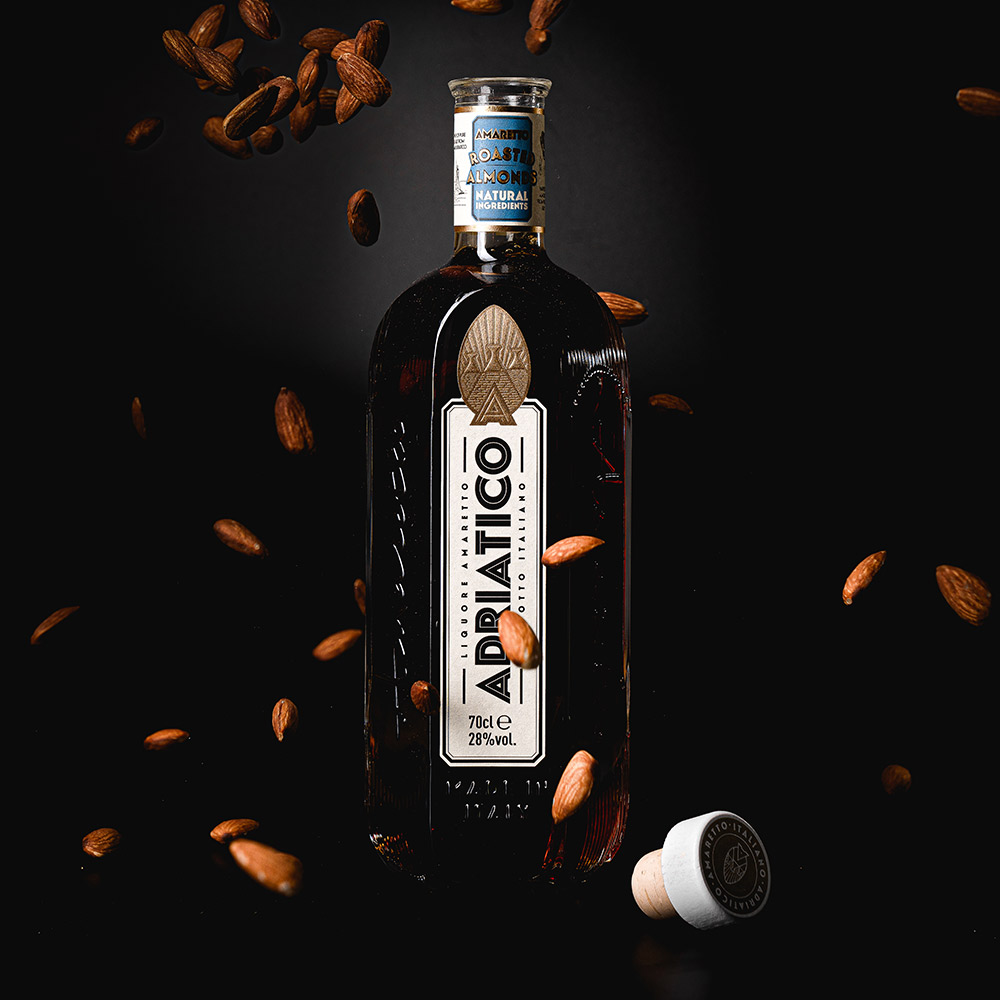 What was it like to gain a foothold in the amaretto market? There are a lot of products in this segment …
Jean-Robert Bellanger: Actually when it came to make a career choice (between my previous job within LVMH group and launching this start-up) the analysis had to be clear: Is the global amaretto market already full of good products where it gonna be hard to compete? Is it even harder when you don't have experience in this industry? Or is there a room for a new generation, premium, totally different product?
With one global leader and few challengers which are mainly copy-cats the answer was: The risk would be not trying! Our goal is not to compete with such big players at all. But to reinvent an amaretto taste and consumption occasions to give a new romance to this wonderful liqueur category. I wanted the product to be less sweet and made only with natural ingredients. And made only in Italy – for 100%.
How long did it take you to find the perfect flavor for your products?
Jean-Robert Bellanger: We worked around two years with three different liquorifici (producer) before obtaining the taste I had in my mind:  A liquid roasted and crunchy almond, with notes of coffee, salted caramel butter – I grew up in Brittany ;-). The product should be very easy to sip neat or enough versatile to be used in cocktails.
The BIANCO has been invented totally by error: Before deciding to distillate or roasted almonds we made different tests with some almond powder infusions. Using real almonds rather than artificial aromas makes the difference but was not easy to handle. During one of these experience we found out that producing a high concentration of white almond infusion could be very interesting as a first boozy almond milk with a low ABV of 16% Vol.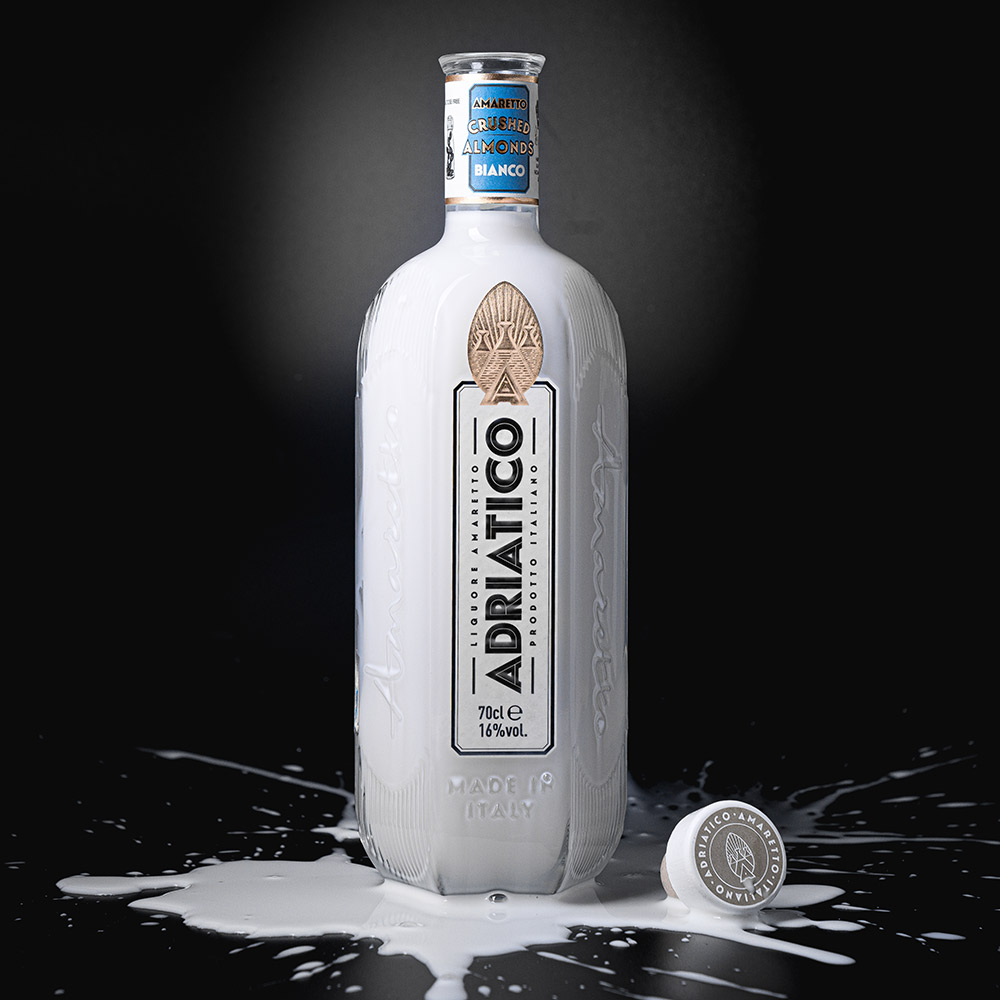 What ingredients do you use for products?
Jean-Robert Bellanger: Our ADRIATICO ROASTED ALMONDS is made of of some oven roasted almonds (almonds "filippo cea" from Puglia), distillate + infusion of coffee / cinnamon and cocoa + a pinch of sea salt from the ADRIATIC'sea. Half sweetness compared to a traditional amaretto with 28% Vol.
Whereas the BIANCO CRUSHED ALMONDS is an infusion of white almond powder (with extra large concentration of almonds). It is vegan and dairy-free with an infusion of vanilla and 16% Vol.
How do the two products differ in taste? Give us a taste profile!
Jean-Robert Bellanger: I would define the BIANCO as very silky and aerial. It's really a unique taste available on the market today. 95% of the persons trying it fall in love – it's crazy.
ADRIATICO ROASTED ALMONDS is more structured, with different layers of taste. Notes of roasted almonds and caramel, crunchiness of the sea salt. It is not high in sugar giving the will to try again. ;-)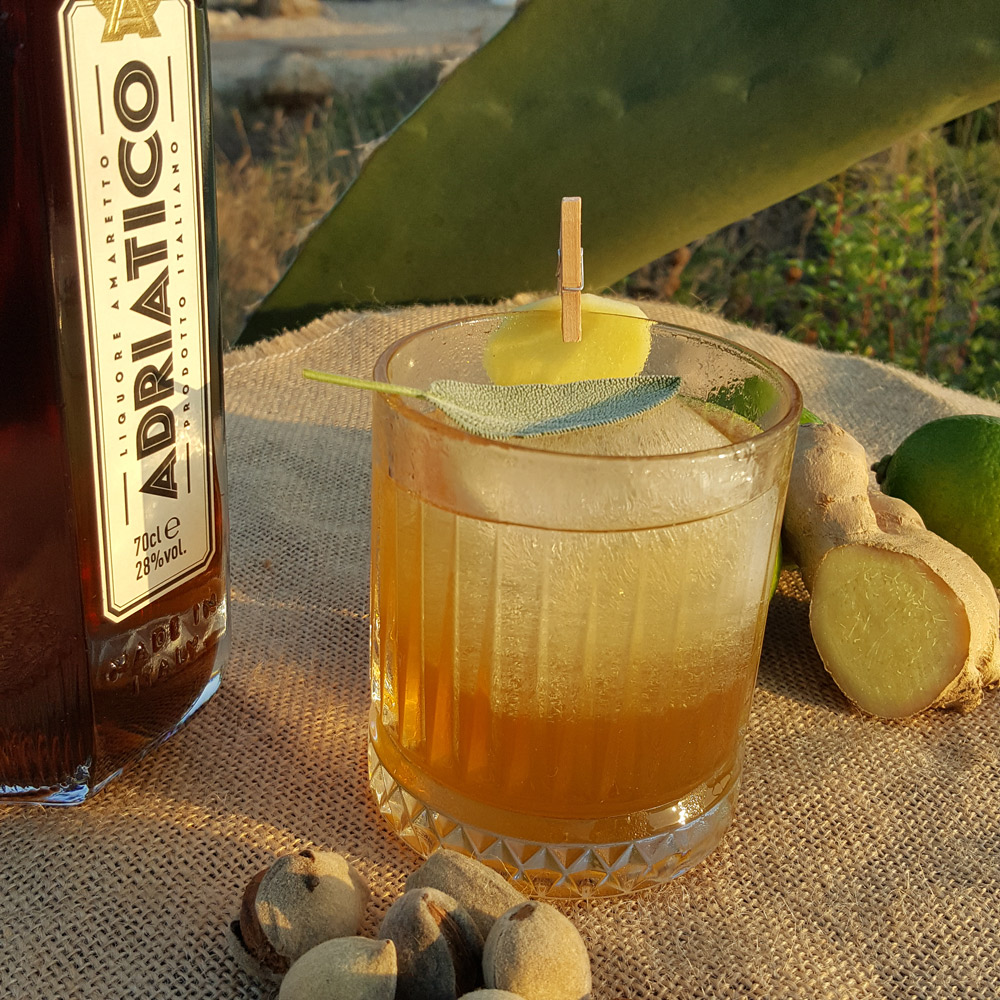 In what different ways ADRIATICO can be used?
Jean-Robert Bellanger: Both products can be enjoyed neat over ice, with a zest of lemon at aperitivo time. Or in more elaborate cocktail like the all-time classic "Amaretto Sour" or "French Connection".
How do you prefer to enjoy it?
Jean-Robert Bellanger: I love the amaretto sour adding some bourbon in it, with a bit of fresh lemon juice. It's a fantastic cocktail. When lazy I'd definitely go for a "Godfather". I love the BIANCO shaked with some fresh lemon juice, or with some dashes of absinth – that's unique.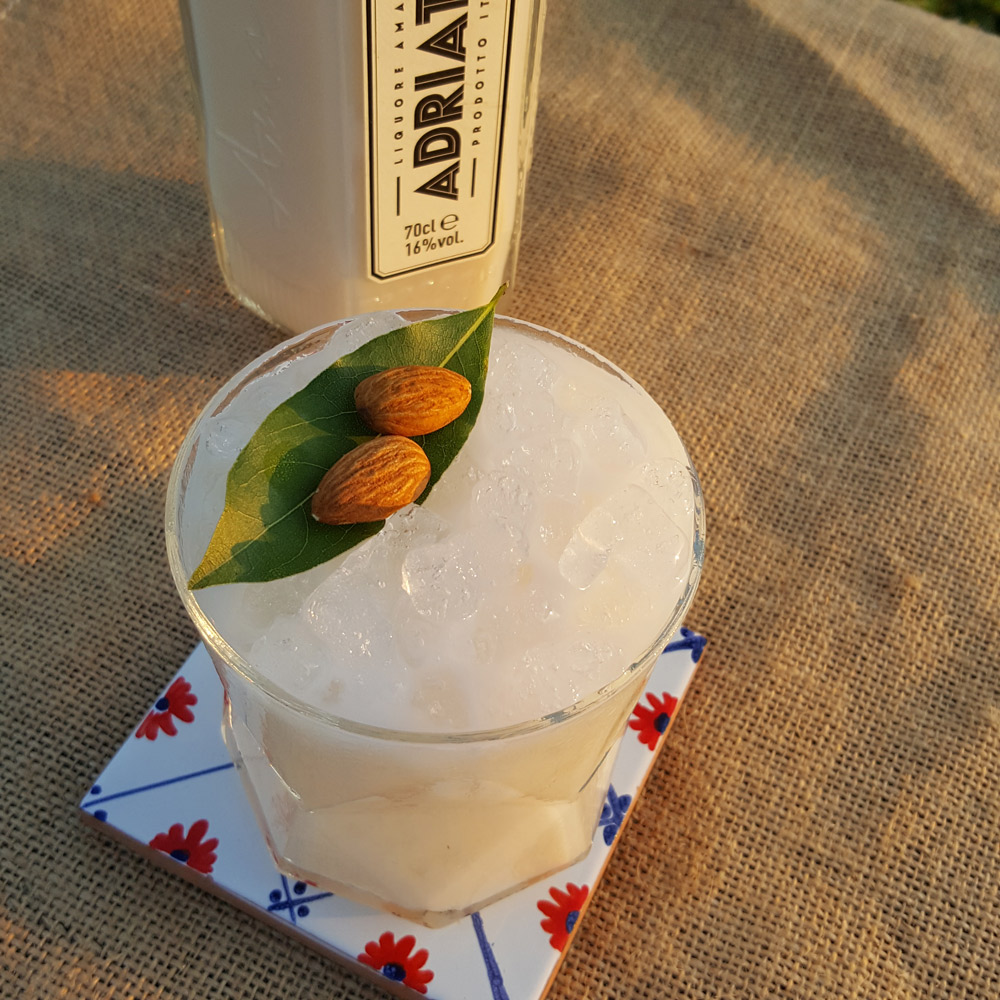 Where is the amaretto available in Germany?
Jean-Robert Bellanger: Our flaghsip store is EATALY MUNICH, but ADRIATICO is available through a large selection of retail stores (Store Locator) and of course on Perola Shop und auf Amazon.
Why did you choose Perola as distribution partner?
Jean-Robert Bellanger: We've been recommended by a friend who is distributed by them and we loved their product portfolio made of quality spirits.
What are the plans for the rest of the year?
Jean-Robert Bellanger: We will launch our first Limited Edition Batches this summer, starting with ADRIATICO ROASTED ALMONDS aged in Heaven Hill Bourbon Casks. 900 bottles are available in total.
Then we will follow with some Grappa casks and for X-Mas time Caroni casks.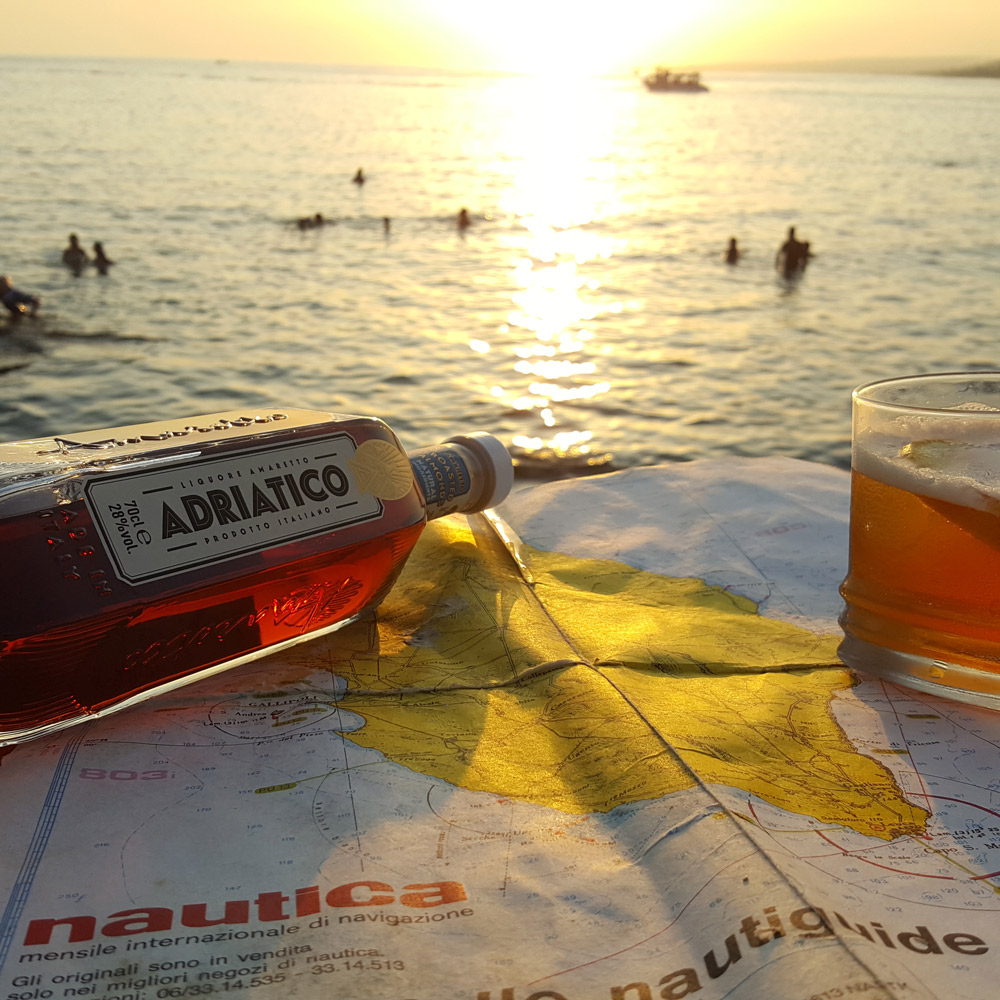 Thank you very much for the interview!
Jean-Robert Bellanger: Thank you very much for your time! Dear readers, do not hesitate to write us on instagram – we will reply to you. All the best!
ADRIATICO | amarettoadriatico.com | facebook.com/amarettoadriatico | instagram.com/amarettoadriatico
Perola GmbH | facebook.com/perolagmbh | instagram.com/perola_finespirits
+++ We thank Jean-Robert Bellanger for the open and very interesting interview and wish him continued success! If you have an interesting brand, then we should talk. Just send us an email with the subject "about-drinks interview" to redaktion@about-drinks.com – we look forward to hearing from you! +++
https://www.about-drinks.com/wp-content/uploads/2021/06/Interview-ADRIATICO-1.jpg
630
1200
Redaktion
https://www.about-drinks.com/wp-content/uploads/2019/12/logo-ad-680.png
Redaktion
2021-06-09 11:45:10
2021-06-09 11:45:10
ADRIATICO: Jean-Robert Bellanger about his Amaretto