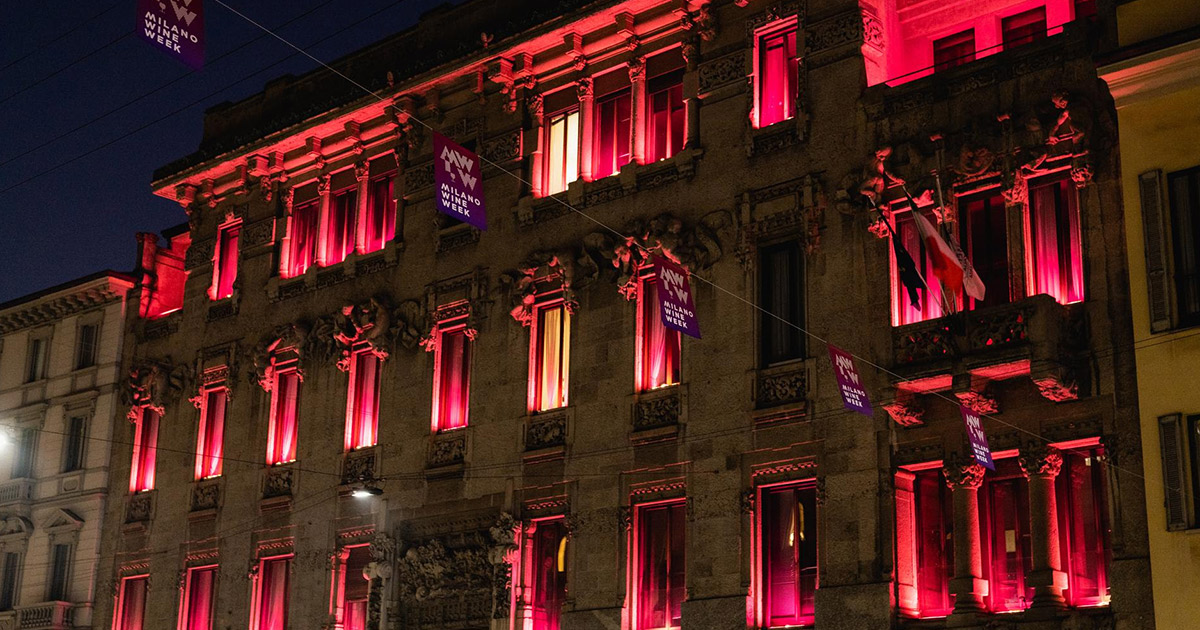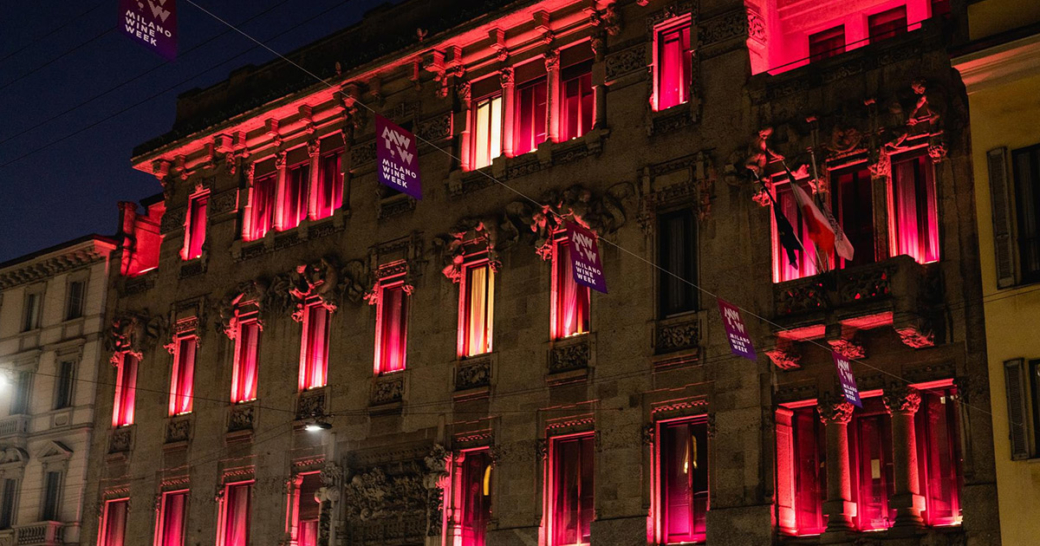 Wine Event
Milano Wine Week innovates and grows
A new beginning for wine events: 9-day-long festival, featuring 120 physical events and almost 50 International Tastings in 7 foreign locations: New York, San Francisco, Miami, Toronto, Shenzhen, Shanghai and Moscow.
Milano Wine Week changes the dynamics of the world of wine: "We have launched a working model at the service of Italy's future, taking off from Milan. Hopefully, government institutions will take note", says Federico Gordini, the event's organizer.
The fourth edition is already under construction, scheduled for October 2-10, 2021.
Milan, October 14, 2020 – Over 300 physical events, totaling 10,000 active attendees over 9 days (October 3-11) in the two headquarters, not including all the attendees in the participating restaurants, venues, partner locations and "wine districts". Moreover, a substantial online following, with 3,000 operators and buyers from all around the world connected live in streaming, adding up to an estimated overall 20% growth.
The main B2B innovation for the world of wine has been the International Tastings: a set of about 50 exclusive tastings streamed online to buyers and press officers, while part of the physical audience was in the headquarters of Palazzo Bovara, in Milan, and the rest – for a total of 1,250 invited guests – in one of Milano Wine Week 2020's 7 foreign locations (hotels, venues, wine spaces, etc.) located in New York, San Francisco, Miami, Toronto, Shenzhen, Shanghai and Moscow, thus tapping into the main international wine markets – North America, China and Russia. A one-of-a-kind engagement and interaction, for an environment – the world of wine – often constrained by the consolidated dynamics of the trade fairs.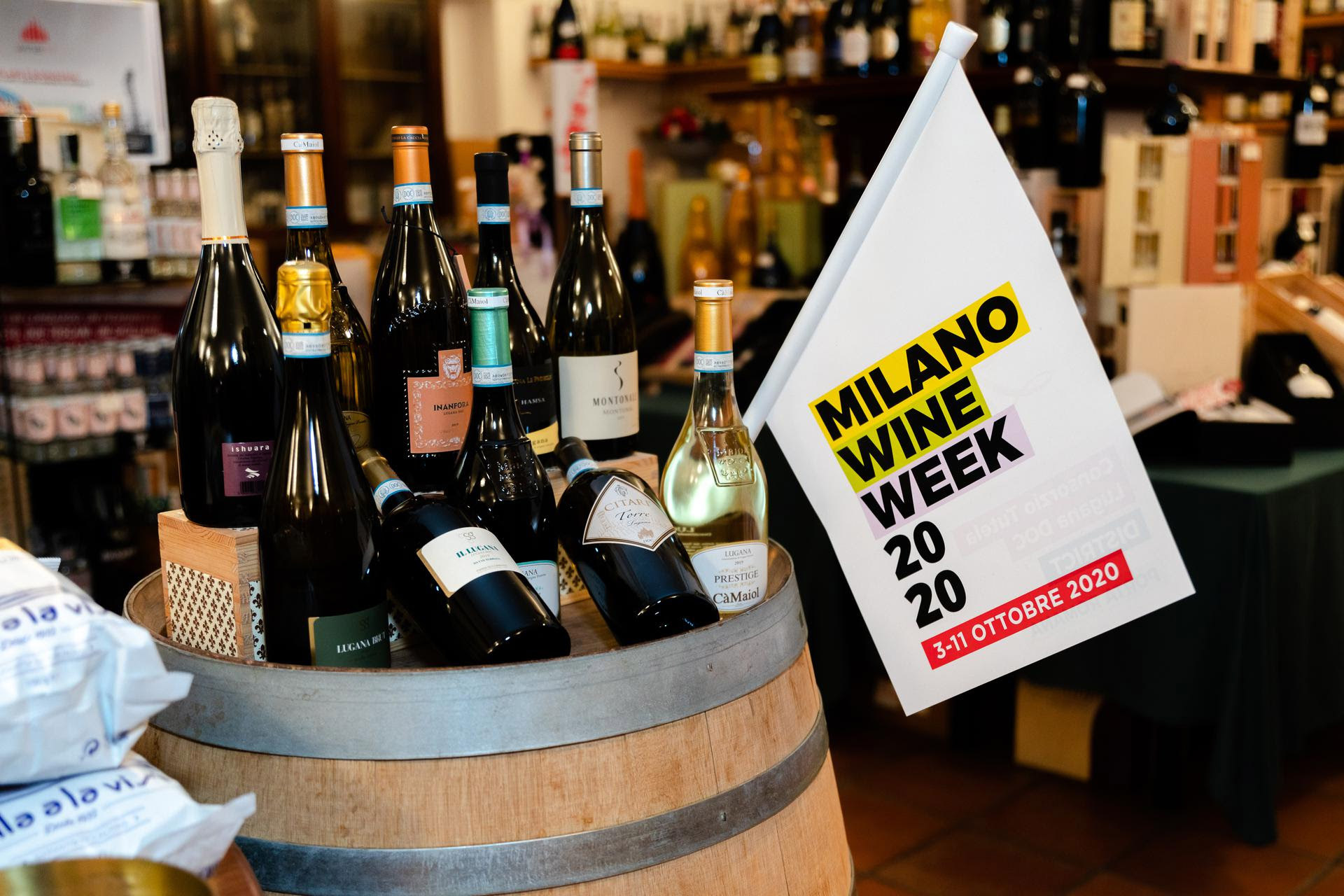 "Milano Wine Week has achieved a success way beyond the expectations, proving the strength of a smart organization that has built a sustainable project, abiding by the health restrictions, making Milan the international capital of wine, just like it is for other excellences such as fashion and design". Says Federico Gordini, the young under-40 entrepreneur who is rewriting the wine business dynamics and communication, as well as being the event's creator and president.
All this has been possible by expanding the physical events, which were available both live and digitally by means of the innovative Digital Wine Fair platform, the first ever realized for the world of wine, allowing international operators and buyers – almost 5,000 registered users – to connect in real time from all around the world and attend the scheduled activities – as many as 76, including masterclasses, forums, webinars, etc. – by just sitting in front of their computers. All for the benefit of the participating producers and consortia which, by tearing down the physical boundaries, could interact with a wider business audience, increasing their chances of contact and trade. Over 9 days of events, the platform has supported more than 110 hours of "live streaming", ensuring the highest video quality as well as a unique and unprecedented "digital human experience" on desktop and mobile devices.
"With Digital Wine Fair – says Federico Gordini, President of Milano Wine Week, with great satisfaction – we wanted to give to the world of events, and particularly the wine-related events, a business approach that was as smart as innovative. Milano Wine Week's 2020 edition has been a watershed, with the purpose of providing the whole world of wine with the right instruments to cope with the international scenario. This is a new starting point for the world of wine, that has gathered here in the past days, and will find here a fertile ground to build a network. Milan is the Italian epitome of the international metropolis: its central location, wide range of connections, professionalisms and structures make it the ideal physical and digital hub for making business on an international level, just like it already proved to be for other Italian excellences".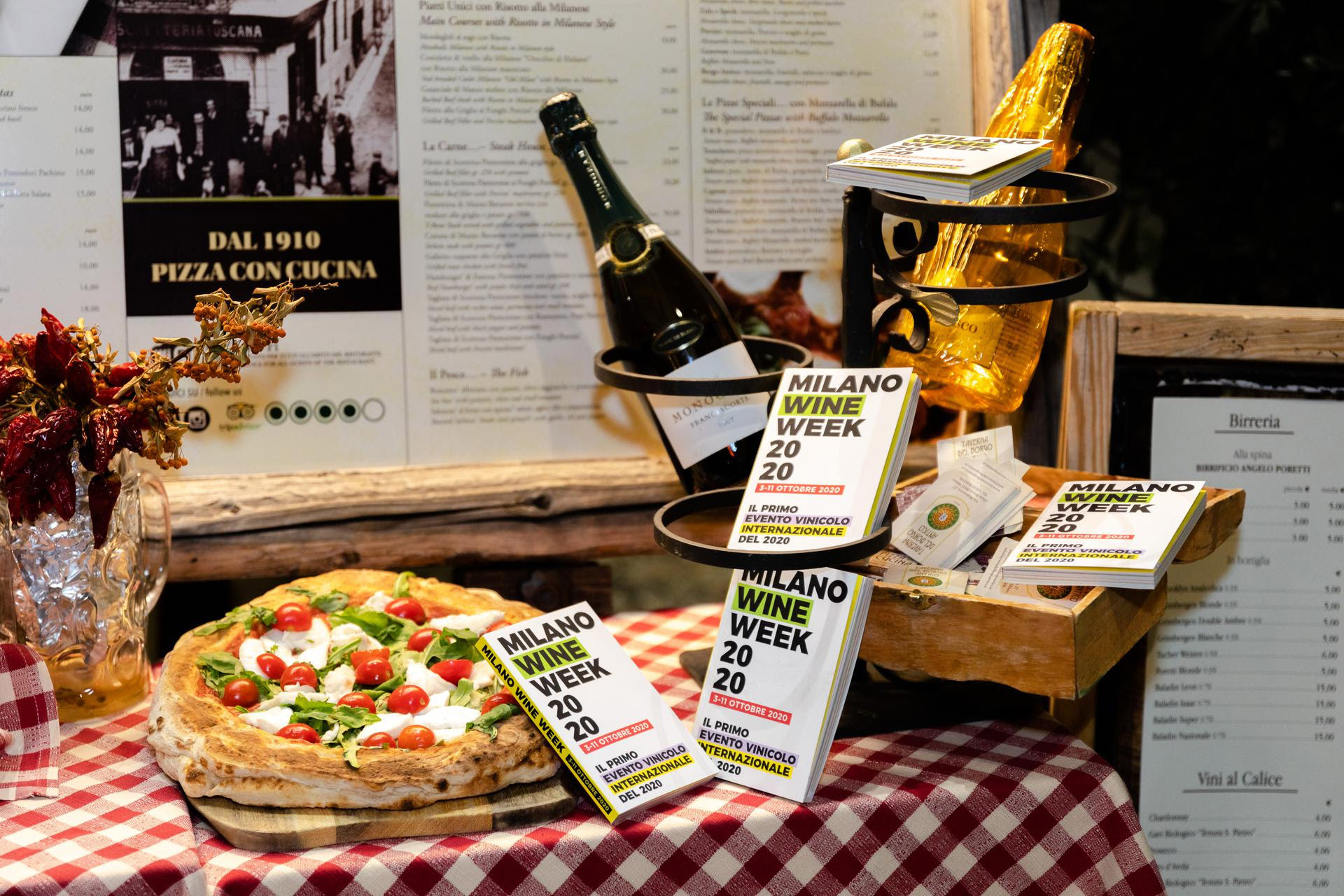 Internationalization, digitalization, and more. At the same time, the historic headquarters of Palazzo Bovara have hosted the Italian Tastings: a set of masterclasses for selected Italian operators, press officers and HO.RE.CA. buyers, for 29 activities and 2,200 on-site attendees, not including those connected in streaming by means of the digital platform. Besides the "wine talks", the industry events also included seminars, institutional ceremonies and prizegivings, for a total of 23 events.
Among the most notable activities, the third edition of Wine Business Forum, realized in partnership with BS-Strategies and coordinated by Silvana Ballotta, focused on the internationalization of some of the main wine export markets; the new Shaping Wine, realized in partnership with SDA Bocconi, focused on innovative trends and the evolution of physical and virtual retail spaces; and the second edition of Wine Generation Forum, realized in partnership with AGIVI (Associazione dei Giovani Imprenditori Vinicoli Italiani, the Italian association of young wine entrepreneurs), in English, addressed to the millennials working in the wine industry. These three activities have hosted 67 speakers overall.
The 2020 edition did not lack for live events for the public, such as the usual opening toast, this year in the form of a digital flash mob involving about 5,000 people who have raised their glasses in real time from their home, by connecting to the Facebook Live event on Milano Wine Week's official profile; and the 7 Wine Districts, one more than 2019, spread all around the city, following the successful "Fuorisalone" model, by pairing each wine consortium with a specific district and its bars, restaurants and wine shops, for a total of 90 activated venues. The represented territories were: Franciacorta, Consorzio Tutela Vini Oltrepò Pavese, Consorzio di Tutela del Conegliano Valdobbiadene Prosecco DOCG, Consorzio delle DOC Friuli Venezia Giulia, Consorzio Tutela Lugana DOC, Consorzio dell'Asti e del Moscato d'Asti DOCG and Consorzio Club del Buttafuoco Storico.
The Italian world of cooking has been involved as well, with the participation of over 150 restaurants around Milan and the Wine Pairing project that, in the Babila Building by Guastoni in Corso Venezia, Milano Wine Week's second headquarters, hosted 22 show-cookings featuring some of the most eminent Italian chefs, such as Andrea Berton, Daniel Canzian, Alessandro Borghese, Wicky Priyan, Eugenio Boer and Gianluca Fusto.
The Wine Week's extraordinary success has been possible thanks to the support by 87 partners, including the most renowned wine producers and consortia, sorted into 6 Founding Supporters, 13 Supporters and 24 Partners, without forgetting 8 Institutional Partners.
"Our greatest achievement – sums up President Gordini – is proving that Milan is the forward-looking City of Wine, and that when the Italian world of wine unites, it can't be beat. The first and biggest international wine-related event in 2020 has taken place in Milan, and our goal is to keep going, because our city is qualified to become the new great world-class wine hub. That is why we will be back with the fourth edition from October 2-10, 2021, implementing all the activities that we were forced to set aside for this year. Hopefully, the next Wine Week will feature socialization, celebration, open and participated events, carried out as we were used to do in the previous two editions".
MILANO WINE WEEK
Milano Wine Week is the event dedicated to the world of wine and its players, owned by Associazione Milano Wine Week, conceived by Federico Gordini and produced by SG Company S.p.A., one of the main Italian integrated Live & Digital communication companies, listed on AIM Italia stock exchange since July 26, 2018. With over 20 years of experience, the Society is the holding company of Sinergie, Special, Centoeventi and Twico, Brainwaves and Double, operating in B2B, B2C and BTL markets. The Group is completed by Core and Bellanova Design.
In recent years, the Company has conceived, promoted and realized Milano Food Week, Vivite, Sneakerness, Social Music City, Blu-E and ObeCity.
The complete program, updated in real time, is on the official site www.milanowineweek.com
https://www.about-drinks.com/wp-content/uploads/2020/10/Drinks_about-drinks_1200x630Milano-Wine-Week.jpg
630
1200
Redaktion
https://www.about-drinks.com/wp-content/uploads/2019/12/logo-ad-680.png
Redaktion
2020-10-14 15:46:28
2020-10-14 15:46:28
Milano Wine Week innovates and grows