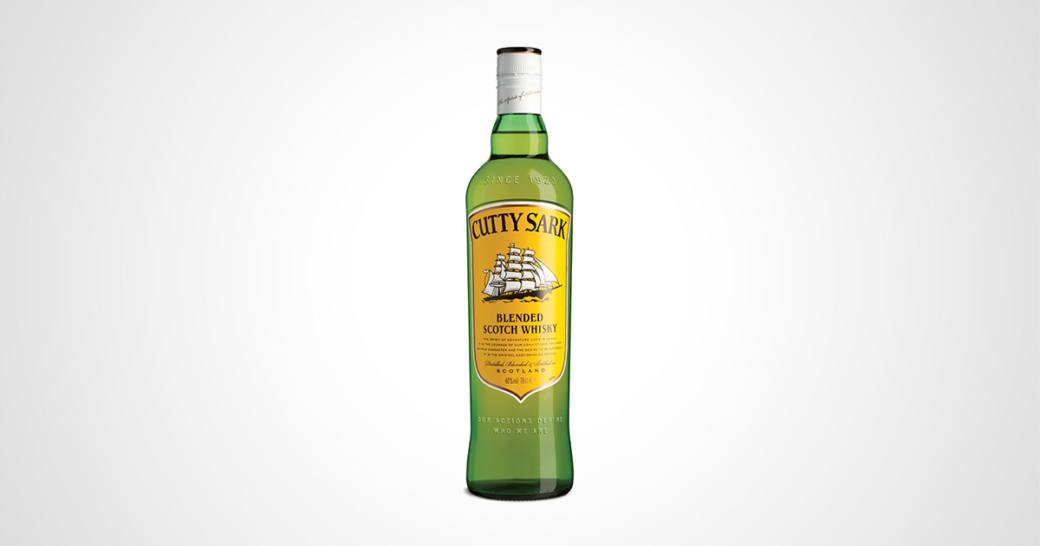 Smooth Scotch Whisky
MBG wins distribution of Cutty Sark Scotch Whisky
The La Martiniquaise Group – with annually 1 billion Euro turnover – and the MBG Group are pleased to announce that they have concluded an agreement on the distribution of the Cutty Sark Scotch Whisky brand in Germany.
Cutty Sark Scotch Whisky was launched in 1923 and is one of the most recognisable Scotch Whiskies in the world, with a long and distinguished heritage celebrating the spirit of adventure.
In the first half of 2019, Scotch Whisky sales increased by 10.8 percent to 2.6 billion Euro, according to data released by the Scotch Whisky Association (SWA). Commenting on the half-year export figures, SWA Chief Executive Karen Betts said: "Demand for Scotch Whisky is growing both in developing markets, like India, and in established ones like the US, Japan and Germany. This reflects the enduring popularity of Scotch Whisky in so many cultures around the world."
Andreas W. Herb, CEO of the MBG Group commented: "We are proud to take ownership of this powerful brand in Germany. Cutty Sark perfectly complements our portfolio of international brands including the energy drink effect®, Scavi & Ray Winery, Salitos, Mahiki, Puerto de Indias Gin, 9 Mile Vodka as well as our newest portfolio additions Silent Pool and Mermaid Gin from the UK. This collaboration with La Martiniquaise is a major step forward to accelerate our international expansion. It will further strengthen our position in Europe and boost our presence in the spirits sector."
Cutty Sark is an original, smooth and easy-drinking Scotch Whisky setting it apart from traditional, challenging Whiskies. Carefully selected American Oak casks create the smooth, rich caramel and vanilla flavours that Cutty Sark is known for. Masterfully blended from the finest single malts and top-quality grain Whiskies in a unique 21 day marrying process, the unique light and refreshing character makes Cutty Sark the ideal Whisky for mixing.
About La Martiniquaise
La Martiniquaise is a major player in the global Wine & Spirits market and features in the world's top 10 spirits companies (source: IMPACT). This independent French group founded in 1934 employs 2,400 people and has a turnover of 1 billion euros.
Headquartered near Paris, the group operates in over 100 countries with 30 production sites and in-market companies in France, UK, Spain, Italy, Belgium, Netherlands and Portugal. Full control of the elaboration process and a strong commitment to promoting sustainable development are at the heart of the group culture and identity.
Long-term strategy focuses on international development of its strategic brands: four millionaire brands (Label 5 & Sir Edward's Scotch Whisky, Poliakov Vodka and Negrita Rum), two category leaders (Porto Cruz and Saint James Agricole Rum) and fast-growing Speyside Single Malt Glen Moray.
About MBG
The MBG GROUP is one of Germany's leading groups of companies in the beverage manufacturing and development sector. MBG owns the brands SCAVI & RAY Winery, SALITOS, effect®, 9 MILE Vodka, ACQUA MORELLI, GOLDBERG & SONS, SEARS Gin, JOHN'S Natural Cordials, DOS MAS etc.
MBG employs 250 people and generates an annual turnover of over 200 million euros with its comprehensive portfolio of own brands and 3rd party brands.
https://www.about-drinks.com/wp-content/uploads/2020/10/Drinks_about-drinks_1200x630_Cutty-Sark-MBG.jpg
630
1200
Redaktion
https://www.about-drinks.com/wp-content/uploads/2019/12/logo-ad-680.png
Redaktion
2020-10-08 15:23:27
2020-10-08 15:23:27
MBG wins distribution of Cutty Sark Scotch Whisky