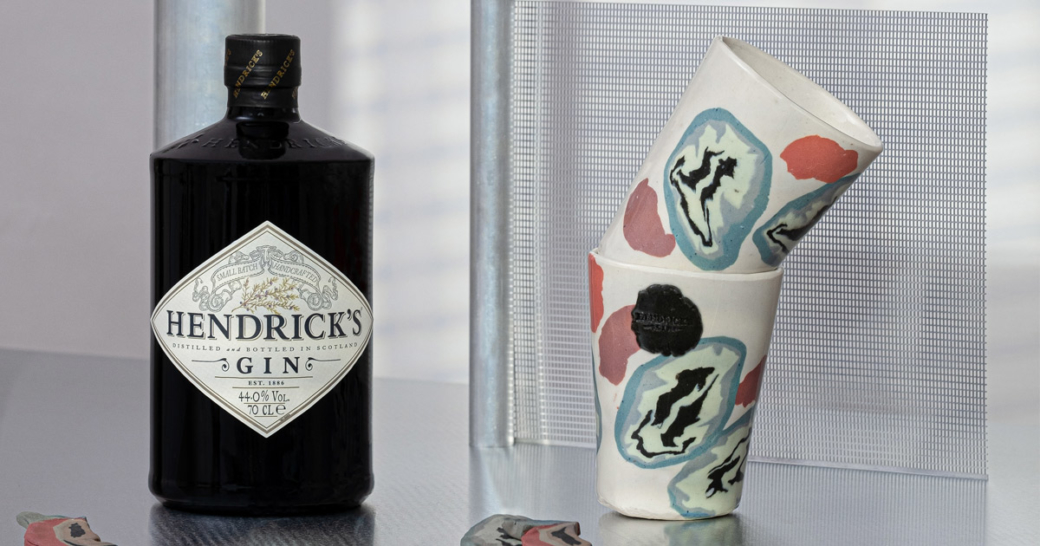 Limited collaboration
Hendrick's Gin and DUM Keramik designed custom ceramic mugs
Hendrick's Gin is not only known for refreshing drinks, but also has delicious recipes ready for the fall and winter season, such as the Hot Spiced Apple.
To make the Hot Spiced Apple extra enjoyable, Hendrick's Gin has teamed up with ceramic artist Siri Skillgate, also known as DUM Keramik, for a small and very limited collaboration as part of their Festive Campaign. Together they have designed custom ceramic mugs for the community.
DUM KERAMIK was founded in 2019 by designer Siri Skillgate and is based in Stockholm. With her background as a trained industrial designer, she uses her knowledge from the industry and benefits from it in her craftsmanship.
All objects are unique and handmade by the designer in her small studio in Stockholm. With her objects Siri wants to show an approach to ceramics(world), which is reflected in her design as well as in her models/sculptures.
About Hendrick's Gin
Hendrick's Gin is a delicious super-premium gin made with a number of unconventional details to provide an exceptional drinking experience. Unlike ordinary gins, Hendrick's Gin is distilled in Scotland in batches of just 500 liters each. Only Hendrick's Gin is made with the addition of cucumber and rose petals and a blend of 11 botanicals, resulting in a wonderfully refreshing gin with a delightful floral aroma. While a part of the gin is created in a Carter Head still, its counterpart is distilled in a copper still, creating a divinely smooth gin with character and balanced, subtle flavors.
About William Grant & Sons
William Grant & Sons Holdings Ltd is a family-owned, independent distillery, headquartered in the UK, founded in 1887 by William Grant. Today, the global premium spirits company is owned by the fifth generation of his family and distills some of the world's leading brands of Scotch whisky, including the world's most awarded single malt Glenfiddich®, The Balvenie®, a range of handcrafted single malts and the world's third largest blended Scotch, Grant's®, as well as other famous spirits brands such as Hendrick's® Gin, Sailor Jerry®, Tullamore D. E.W.® Irish Whiskey, Monkey Shoulder® and Drambuie®.
Source: Hendrick's Gin | Pictures: IGNANT Production
https://www.about-drinks.com/wp-content/uploads/2021/12/Hendricks-Gin-DUM-Keramik.jpg
630
1200
Redaktion
https://www.about-drinks.com/wp-content/uploads/2019/12/logo-ad-680.png
Redaktion
2021-12-10 09:26:57
2021-12-10 10:24:52
Hendrick's Gin and DUM Keramik designed custom ceramic mugs