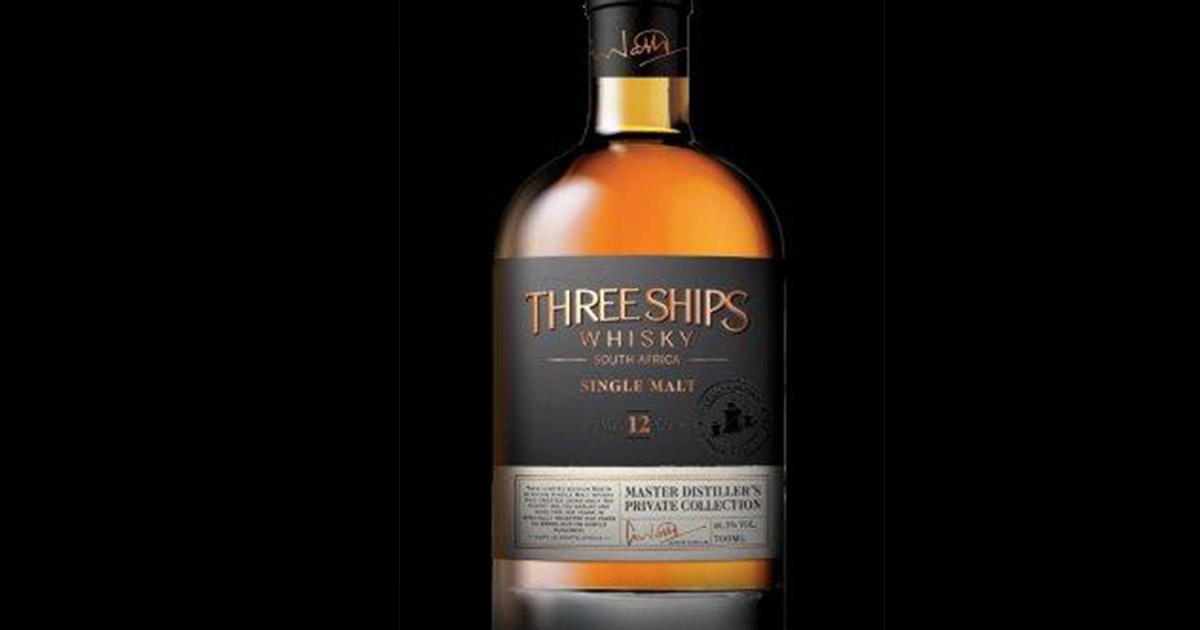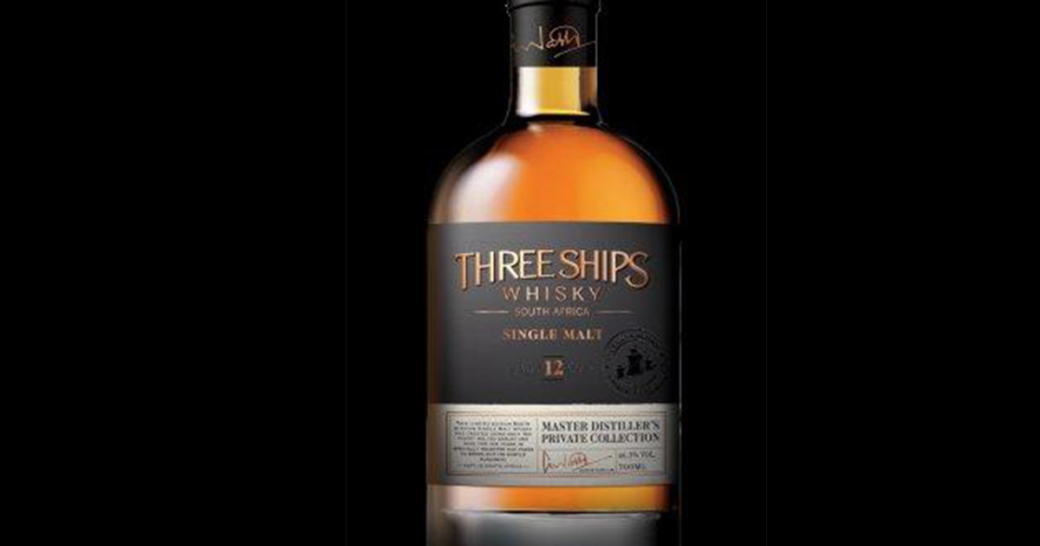 Limited
Exclusive special release SA whisky for UK, EU and Nordics launched
In a first for the UK and Europe, Three Ships Whisky has launched a special release 12-year-old single malt in limited quantities.
Crafted at the James Sedgwick Distillery in Wellington, a small town about an hour's drive from Cape Town's City Centre, South Africa, the Three Ships Whisky 12-Year-Old is the first release in the Master Distiller's Private Collection.
The single malt is natural in colour, un-chillfiltered, bottled at a strength of 46.3%, and presented in its most natural form.
Internationally awarded Three Ships Whisky Master Distiller, Andy Watts, distilled malted barley in copper potstills in 2007 and matured the spirit for a minimum of 12 years in a special selection of older and younger American oak casks.
Although the warmer South African climate results in a much higher angel's share, the accelerated interaction between the spirit, cask and atmosphere, gave rise to a spectacular single malt with depth of flavour, balance and extraordinary smoothness.
Watts, who holds the titles, amongst other, of the 2018 Global Icon Whisky Master Distiller/Master Blender and the 2020 Global Icon World Whisky Ambassador Award, says he is overjoyed to be sharing this South African whisky with consumers abroad.
"Crafting a single malt is definitely the pinnacle for every Master Distiller and it's an honour to be able to launch this special release for the overseas market. The whisky represents our innovative approach to crafting whisky that excites and expands the World Whisky category."
It's been just over four decades since the first Three Ships Whisky was launched and the years since have been filled with many milestones and achievements for the brand, including World's Best Blended Whisky award at the 2012 World Whisky Awards as well as gold and double gold at all the major international whisky competitions.
"Making whisky is not something that happens overnight. It takes immense planning and a lot of patience!" says Watts. "It's incredibly rewarding for me to see just how far we have come since those first days of producing whisky in South Africa."
Watts says that over the years they have established their own unique style of whisky-making, harnessed the warm climate to great advantage, invested in modern technology and refined their selection of barrels for maturation.
"Our successes certainly didn't come easily or without challenges. But we never compromised on our vision for making whisky in a country that in the traditional sense, was never destined to make whisky."
The Master Distiller's Private Collection Three Ships Whisky 12-Year-Old Single Malt is light golden in colour with layers of shortbread, dried fruit, soft leather, cherries, roasted nuts and notes of floral and mocha on the nose. The evident smoky, peaty influence is complemented by pepper, dried peaches, citrus, hints of Christmas Pudding and an earthiness that reminds of a pine forest. The finish is warm, creamy and savoury, the finish is long with delicate liquorice that lingers in the mouth.
The only commercial whisky distillery in Africa, The James Sedgwick Distillery has been at the forefront of innovation with state-of-the-art equipment and ingenious sustainability projects, and was recently awarded as the Sustainable Distillery of the Year 2020 Icons of Whisky Awards held annually by Whisky Magazine in London and recognised with the prestigious Green Company of the Year award hosted by the BIG (Business Intelligence Group) Awards for Business towards the end of 2019.
The Master Distiller's Private Collection Three Ships Whisky 12-Year-Old Single Malt will be available exclusively to the UK and European market at a retail selling price of £40-50.
https://www.about-drinks.com/wp-content/uploads/2020/10/Drinks_about-drinks_1200x630_Three-SHips-Whisky.jpg
630
1200
Redaktion
https://www.about-drinks.com/wp-content/uploads/2019/12/logo-ad-680.png
Redaktion
2020-10-15 16:46:41
2020-10-15 16:46:41
Exclusive special release SA whisky for UK, EU and Nordics launched