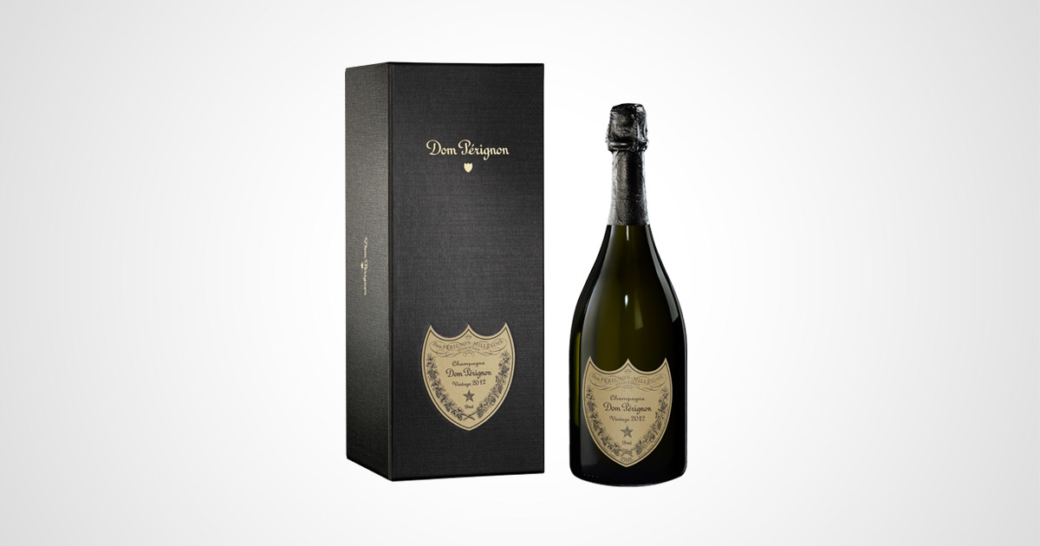 New product
Dom Pérignon Vintage 2012 – an explosive harmony
Dom Pérignon has a creative ambition that is a perpetual quest: the a search for harmony that inspires emotion. It carries the aesthetic and sensory values of precision, intensity, tactile, minerality, complexity, completeness and a form of embracing and holding each note. All creative processes have their constraints. For Dom Pérignon, it is the vintage. An absolute commitment to bear witness to the harvest of a single year, whatever challenges it brings, even going as far as not declaring a vintage at all.
Time is part of the Dom Pérignon equation. The time for active maturation on the lees, in the darkness of the cellars, allowing each vintage to flourish.
Dom Pérignon Vintage 2012 – an explosive harmony
For Dom Pérignon, assemblage (Blending) is paramount in the champagne elaboration process. Starting with the vine itself, this is the creative gesture that draws on contrasts and paradoxes, contradictions and synergies through intuitive and inventive research to reveal the true nature of each vintage. Assemblage engenders an unexpected internal dialogue.
It is conspicuous today in the sharing of Dom Pérignon Vintage 2012 and its explosive harmony.
Reinventing
For every vintage to be unique and original, assemblage must not be seen as a stage of elaboration but rather as the entire process: a three-voiced choir of soil, fruit and juice that presages the wines themselves.
A subtle construction of harmonious tautness, assemblage connects opposites, jux taposes contrasts, combines intensities and organises nuances to foster a unique resonance. Dom Pérignon reinvents this orchestration of energies each year as a testament to the vintage that is as stimulating as it is inspired.
Structuring
The richness and diversity of Dom Pérignon's vineyard is expressed through the hand of its Chef de Cave Vincent Chaperon. His creative decisions dovetail effortlessly with the three dynamics of assemblage.
Selection, which demands precise knowledge of each of the elements and an understanding of their personality shaped by the most generous, yet also the most radical aspects of nature.
Pre-assemblage, which brings structure to this vision by grouping together plots, juices and wines in a dynamic based on similarity and synergy. As complex as it is crucial, it elevates the raw material from its crude state to wines charged with radiance and harmony.
Final assemblage, which, in keeping with this intuitive and experimental approach, perfects these actions to determine points of equilibrium, unite opposites and offer the bright coherence that gives each vintage its harmony, sincerity and depth. In short, its character.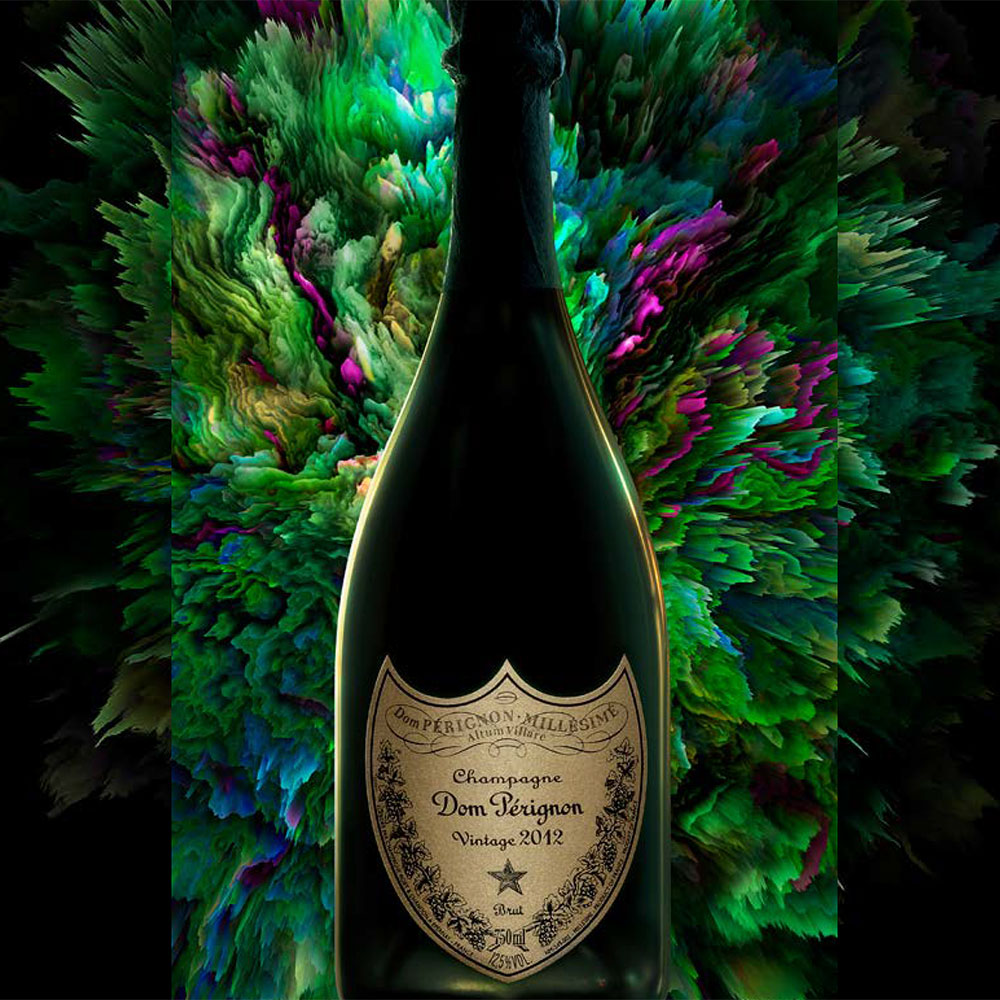 The infinite landscape of Dom Pérignon Vintage 2012
Dom Pérignon Vintage 2012 is both a flamboyant and singular illustration of this creative flair. With heavy rainfall and hailstorms, summer heat waves and soft, dry autumn warmth, the unpredictable seasons of 2012 and their force and generosity shaped an outstanding olfactory landscape imbued with remarkable variety.
Unparalleled diversity and richness of fruit: in 2012, each grape variety, region, village and plot was at its best, allowing the vintage to use polar opposites to the greatest advantage. A contrast between north and south, east and west, Chouilly and Mesnil, Hautvillers and Mailly, and Aÿ and Bouzy. A contrast between vineyards and grape varieties: the delicate touch of Chardonnays, bringing roundness on the attack and underpinning the wine's lengthy finish with their acidity, and the glorious fruitiness of Pinot Noirs, with their firm, dense structures confirming the choices made during pre-assemblage.
A contrast between black and white, which creates light and draws the wine out into its full dimension. Combining intensity, contained tautness and extreme contradictions, the Dom Pérignon Vintage 2012 blend reveals a unique structure, resonating to the rhythm of controlled energy, channelled by an acidity and bitterness that burst forth magnificently. An explosive harmony.
An invitation to engage in a remarkable and intimate dialogue
Striking a paradoxical equilibrium between complex acidity and well-rounded maturity, Dom Pérignon Vintage 2012 reveals a scintillating energy that, when released, penetrates the senses and demands thought.
Beyond contemplative enjoyment, it offers an inner journey, asks you to choose your side, commit yourself and develop your own interpretation based on the ancestry of Dom Pérignon vintages while drawing on your own experience. Like a unique dialogue, an intimate conversation shot through with emotion, a sensitive exploration leading to the underlying truth of this vintage.
Dom Pierre Pérignon was appointed 'cellarer', or administrator, of the Abbaye d'Hautvillers in 1668. For the next 47 years, he dedicated himself to creating "the best wine in the world." Dom Pérignon's creative ambition is a constant quest for harmony as a source of emotion.
The seasons
A year full of paradoxes for winemaking, 2012 gave birth to a great vintage, surmounting multiple challenges. Nature proved unpredictable and implacable as a series of climatic events descended upon the vineyards: frosts in the winter and spring, torrential rains, hailstorms and cold spells when the vines were in flower, plus intense heat waves over the summer. A warm and dry climate alleviated any concerns about the health of the grapes and fostered the maturation of the fruit. The harvest started from 10th to 26th September, depending on the plots. Tasting the grapes revealed tremendous promise, with a balance between freshness and generosity.
The nose
The nose is full and varied, mingling flowers with fruit, and the vegetal with the mineral. The bouquet is tactile, subtly enticing us along a trail of powdery white flowers and nectareous apricot, followed by the freshness of rhubarb and mint and the minerality of ash. White pepper.
The palate
Energy dominates on the palate. After a welcoming opening, the wine quickly becomes vibrant and then literally explodes with a surge of effervescence and tonicity. Focused by acidic and bitter notes, the finish brings a penetrating tautness marked by ginger, tobacco and toasted accents.
The edition is available on Clos19.com: Dom Pérignon Vintage 2012 for 195€ (RRP).
Source: Moët Hennessy Deutschland GmbH
https://www.about-drinks.com/wp-content/uploads/2021/12/Dom-Perignon-Vintage-2012-Bottle.jpg
630
1200
Redaktion
https://www.about-drinks.com/wp-content/uploads/2019/12/logo-ad-680.png
Redaktion
2021-12-08 12:09:42
2021-12-10 09:03:19
Dom Pérignon Vintage 2012 – an explosive harmony