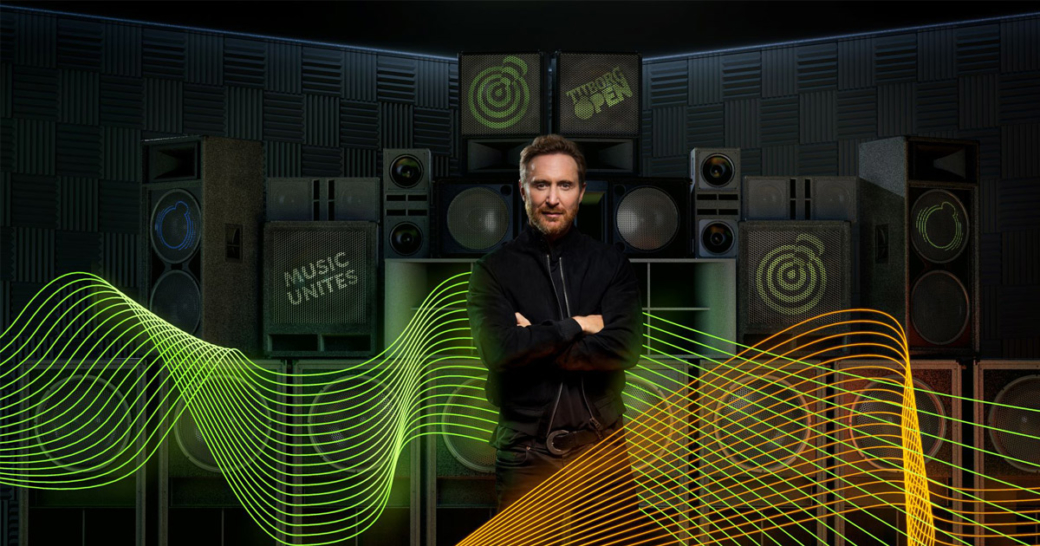 Partnership
David Guetta joins forces with Tuborg OPEN to unite fans across the world with new track, 'Get Together'
David Guetta has teased his new single 'Get Together' today as part of an exciting partnership with Danish beer brand Tuborg. The full track will drop on Friday 7 May and will mark the fifth instalment of Tuborg Open, a project that celebrates the power of music to unite people.
Guetta will also be releasing a lyric video for 'Get Together' via smart phone enabled augmented reality, which will let fans see the legendary DJ up close and personal, in countries all over the world. Since launching in 2017, Tuborg Open has worked with major artists including The Chainsmokers, Major Lazer, Clean Bandit, Diplo and MØ to create chart topping hits that connect music fans across the globe. Now, to mark the fifth year of Tuborg Open, David Guetta's new track 'Get Together' will unite music artists in India, China, Bulgaria, Nepal and Uzbekistan, who will each release an official remix of the track that spans a variety of cultures and genres but unified by the same Guetta beat.
And the DJ is excited by the prospect of collaborating with artists from different parts of the world, saying: "I'm excited to see how artists that are from a completely different culture take my sound and make it special by adding their own interpretation. "I'm expecting each artist to have a different vision of the world and add something that feels new and different. This can be musical or lyrical but the combination of what we both bring will hopefully create something that feels completely fresh."
David Guetta understands the positive impact music has on people's lives, especially at a time when many have felt disconnected, saying: "Right now people really need to feel connected to the rest of the world and music has the power to do that. it is a universal language that brings people together". The DJ continued: "What makes me feel like I've done my job is when I reach this moment that everybody feels like one. I think it's amazing that Tuborg wants to play a part in that process. It means a lot because I really have given my life to that".
And the prospect of working with Tuborg to unite people through music has the DJ excited about the future: "I think we're about to witness the most incredible years for our industry. After all the frustration, people are going to party like never before. I know for sure; it's going to be epic when the world is open again and we can perform. It's going to be magic".
David Guetta's new track 'Get Together' will be available to hear for the first time by visiting the Tuborg Open YouTube channel on May 7 where the lyric video will also premier. To find out more about Tuborg Open, please visit www.tuborg.com/en/tuborg-open
Source: Carlsberg Group
https://www.about-drinks.com/wp-content/uploads/2021/05/david-guetta_tuborg-open.jpg
630
1200
Redaktion
https://www.about-drinks.com/wp-content/uploads/2019/12/logo-ad-680.png
Redaktion
2021-05-07 11:40:42
2021-05-07 11:41:09
David Guetta joins forces with Tuborg OPEN to unite fans across the world with new track, 'Get Together'