Store Manager (Retail + Gastronomy) Moët & Chandon and Veuve Clicquot KaDeWe, Berlin (m/w/d)
Moët Hennessy, the Wines and Spirits Division of LVMH, regroups twenty-five Maisons, many of which have been around for centuries, while other are just starting their journey. Our vision is to lead the future of luxury Wines and Spirits from nature to communities.
Located in the most prestigious terroirs around the world, we have unique savoir-faire from winemaking to art de vivre, hospitality, and brick-and-clicks retail management to craft exceptional experiences for consumers.
For many years, with the ambition to pass on a better world to future generations, we have been committed to the Living Soils Living Together program structured around four key commitments: Regenerating our Soils, Mitigating our Climate Impact, Engaging Society, and Empowering our People. Moët Hennessy is proud to promote a diverse, equitable and inclusive working environment for all.
As an employer, Moët Hennessy offers unique journeys throughout its global ecosystem, opportunities to develop new skills and grow professionally.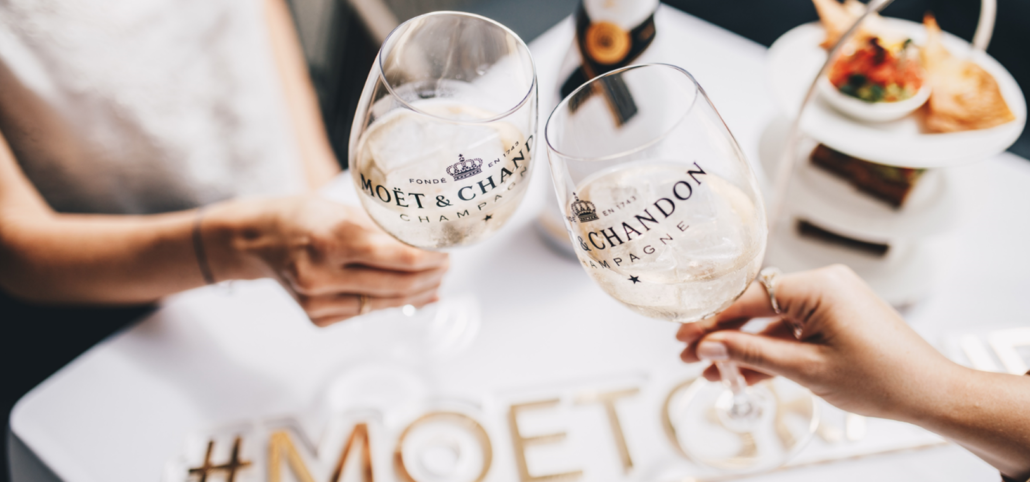 We are currently looking for a
Store Manager (Retail + Gastronomy)
Moët & Chandon and Veuve Clicquot KaDeWe, Berlin (m/w/d)
POSITION
You will be responsible for the overall performance of the Moet & Chandon Bar (55 seats) and the Veuve Clicquot Bar (15 seats) and Retail Space KaDeWe Berlin. You will effectively manage the concession, being focused towards an ultimate customer journey, maximizing sales, identifying business opportunities and implementing action plans. Working in close collaboration with Moet Hennessy Germany Teams, the Maison and the KaDeWe store and support your team in achieving the store target in line with the vision and strategy.
MAIN RESPONSIBILITIES
The Team:
Create the vision and tone for the Moët & Chandon and Veuve Clicquot concessions.
Develop a client centric culture to provide a truly elevated customer experience.
Identify and recruit top talents.
Lead by example, pitching in to help when necessary, and by playing an active role on the floor.
Identify individual and team training needs, and effectively coach, mentor and support the teams on all aspects of the experience delivery (products, service rituals, customer service, customer relationship development, ways of capturing new clients).
The Customer:
Develop a strong customer network and ensure an accurate building of customer database.
Oversee the clientelling activities in store and ensure on-going client loyalty by developing clients' treatments and special moments in collaboration with the head office.
Liaise with Corporate, Partnership and Sponsorship teams to drive traffic in store – especially LVMH brands.
The Sales:
Recruit, develop and retain customers to achieve sales targets.
Maximise sales opportunities, ensuring the experience and offer are relevant to the customers and the environment.
Monitor store KPIs, ensure that both quantitative and qualitative goals are achieved, and design and implement action plans to improve performance of the team and the concession.
The Operations:
Submit detailed daily/weekly reporting to Head Office.
Lead all aspects of staff planning. (Rotas, holidays, sick days…)
Ensure stock organization, accuracy, and availability by liaising with supply chain/commercial planning.
Manage cash and payment systems in accordance with the host store procedures and policies at all times.
Implement and maintain high standards of visual merchandising.
The Partnerships:
Work closely with all the head office support functions departments Marketing, HR, Finance, Operations as well as relevant contacts at KaDeWe, Berlin.
PROFILE
Professional skills & know how:
Proven work experience as a Concession, Bar or Restaurant Manager, Hospitality Manager or similar role.
Extensive food and beverage (F&B) knowledge.
Proven customer service experience as a manager.
Customer centric mindset, with the ability to lead by example and inspire a team.
Strong leadership presence and skills.
Understanding of the luxury environment.
High level of presentation, communication with strong interpersonal skills.
Flexible mindset and ability to work independently, but also collaboratively with cross functional teams.
Technical and logical approach to solve problems, proactive and highly organized.
Result oriented mindset, business, and financial management skills.
Languages
German and English perfectly written and spoken
ADDITIONAL INFORMATION
Challenging, varied tasks in a luxury brand environment
30+ days' vacation
Comprehensive training and an excellent working atmosphere
Opportunities for further training and development
Attractive employee discounts
We look forward to receiving your written online application, including details of your earliest possible starting date and your salary expectations.
In order to ensure the most objective assessment of skills and qualifications possible, we ask all applicants to submit their application documents without a photo.
We are committed to equality and making the best use of the talents and diversity of all our employees. We provide equal opportunity for all individuals regardless of age, race, ethnicity, nationality, gender, including gender identity and expression, sexual orientation, disability, marital or civil partnership status, maternity, paternity and adoption leave as well as any other class protected by law.